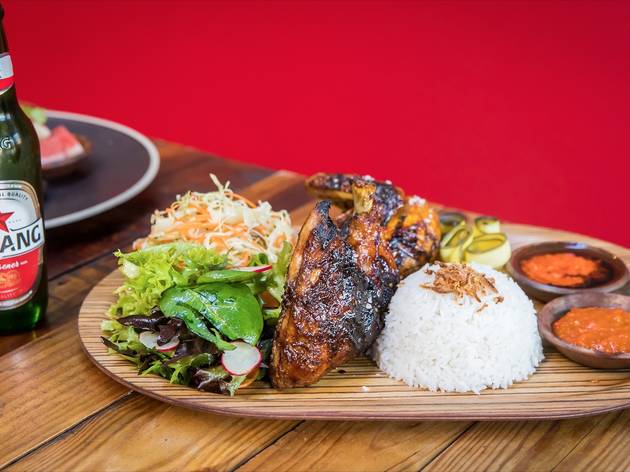 1/13
Photograph: Anna Kucera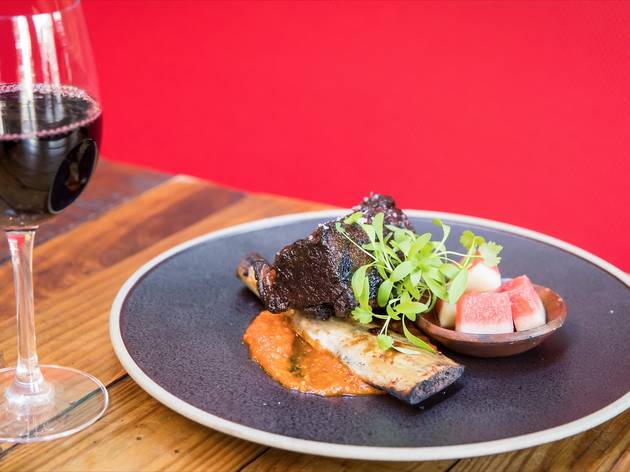 2/13
Photograph: Anna Kucera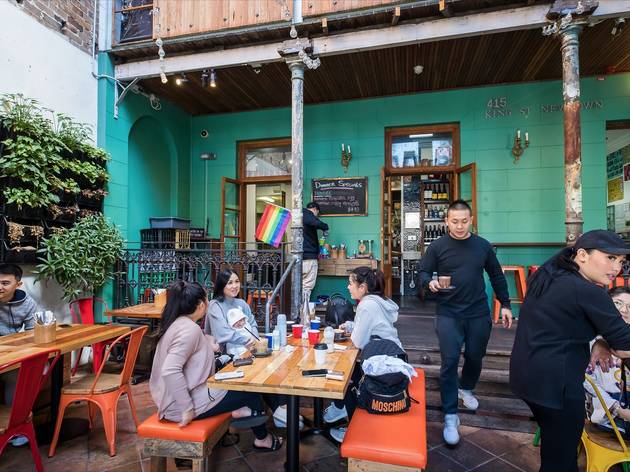 3/13
Photograph: Anna Kucera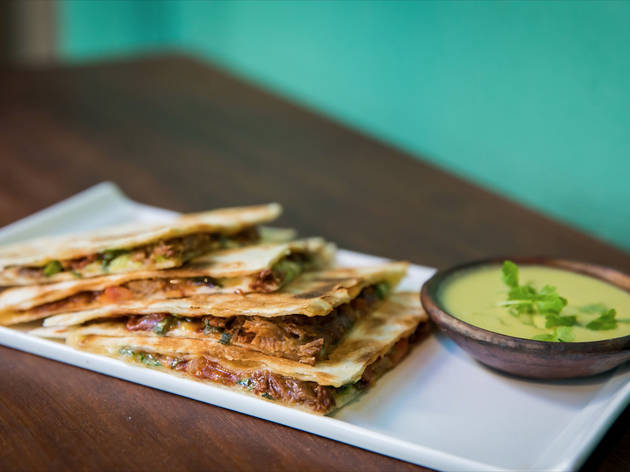 4/13
Photograph: Anna Kucera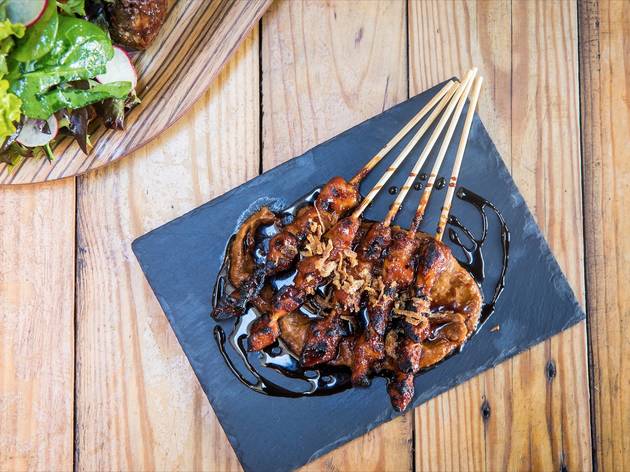 5/13
Photograph: Anna Kucera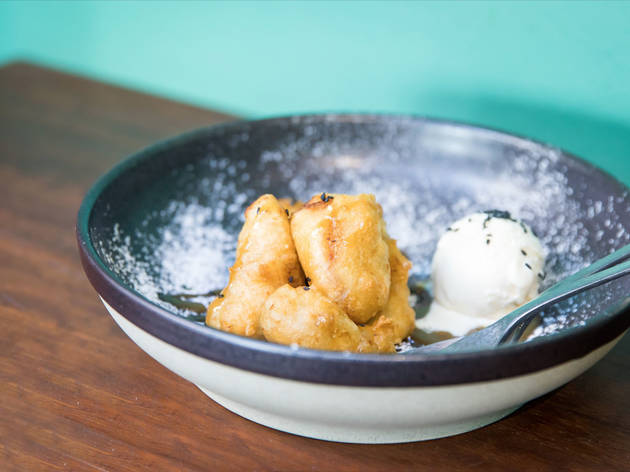 6/13
Photograph: Anna Kucera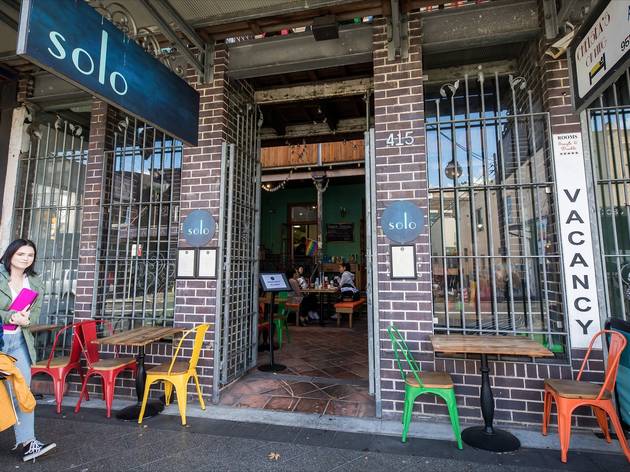 7/13
Photograph: Anna Kucera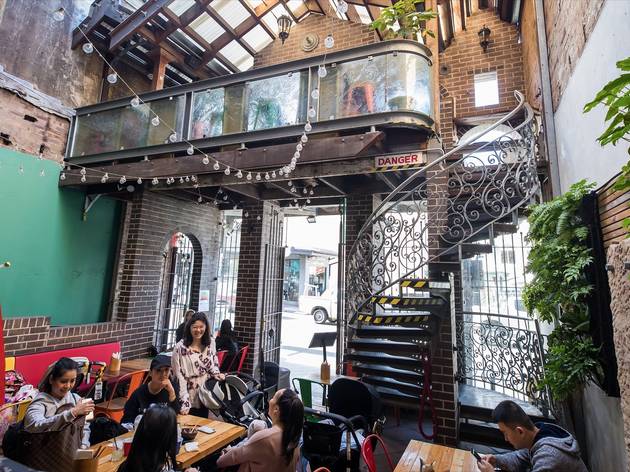 8/13
Photograph: Anna Kucera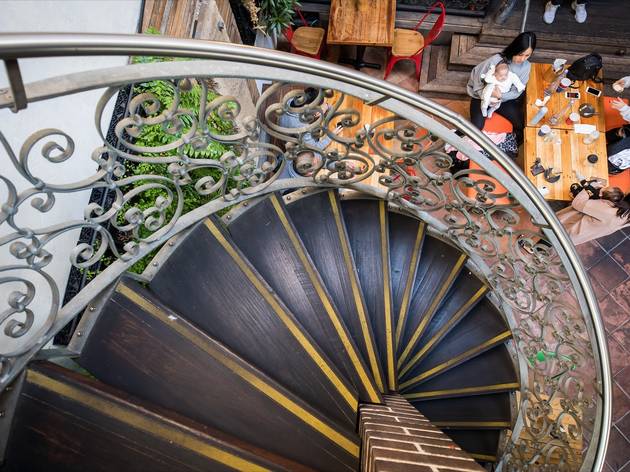 9/13
Photograph: Anna Kucera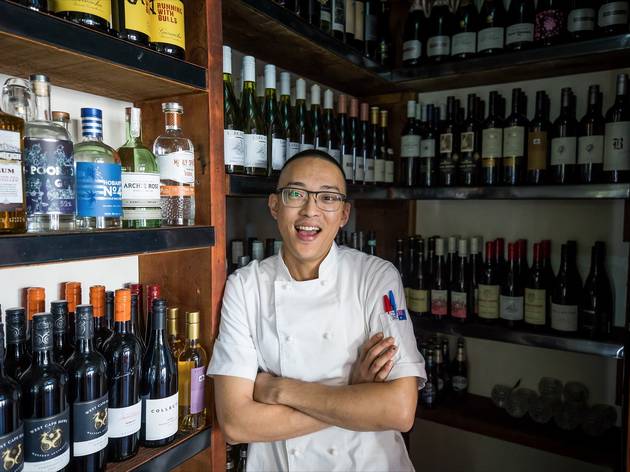 10/13
Photograph: Anna Kucera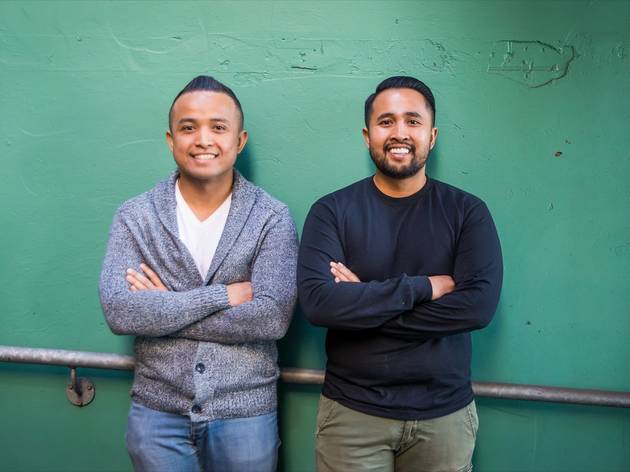 11/13
Photograph: Anna Kucera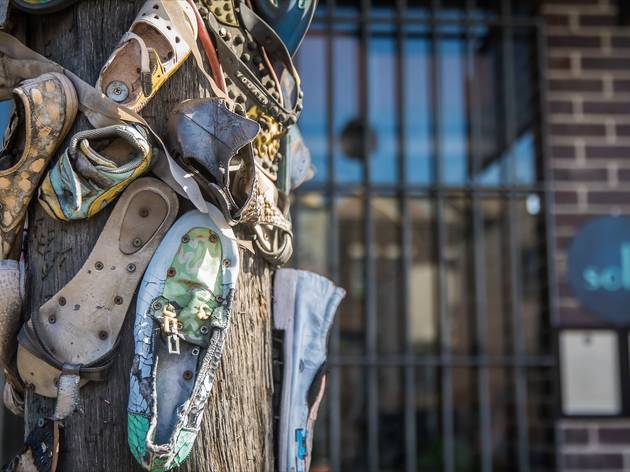 12/13
Photograph: Anna Kucera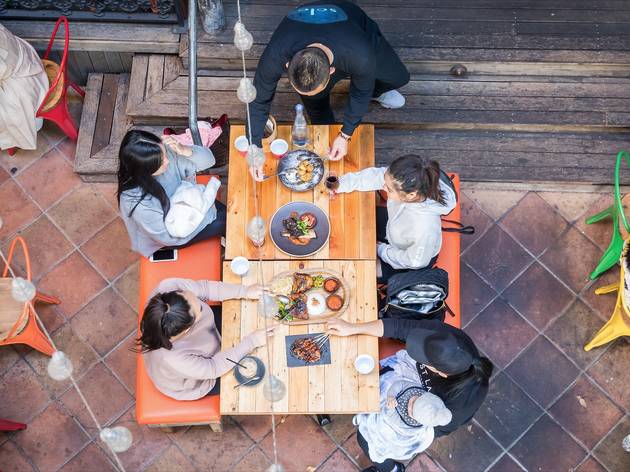 13/13
Photograph: Anna Kucera
Time Out says
This colorful King Street address gets a smoking hot new life as an Indo diner
You may be familiar with the formerly haphazard site of 415 King Street – it used to be covered in rambling protest placards from the former tenant. While its colourful history is interesting (the former tenant had an ongoing battle with local council in regards to the restoration of the site, resulting in years of vocal protesting from both parties), what you're here for now is some flamin' good modern Indonesian food.
The menu here is big on charcoal smoked meats – start off with the traditional favourite of satay, which sees slippery pieces of glossy chicken imbued with an intense smokiness and just enough sweetness. There are only four small sticks, and we wish there were a few more to finish swiping up the accompanying deeply nutty peanut sauce. A more generous serve of unctuous beef short rib is a winner too. The bone slides out like an easy Jenga move, leaving behind a hunk of soft, sticky beef. It comes with a side of vinegary pickled watermelon that's a weird, wonderful and very workable accompaniment to the rich beef. A starter serve of lamb ribs also delivers with similar success and they're charred enough that you can nibble off the blackened ends.
You can order not-so-traditional Indonesian-imbued plates too, like the rendang quesadillas. They miss the mark on delivering the creamy coconut and tamarind kick that dry curries usually possess, instead what you get is more of a shredded-meat-and-cheese toasted flatbread. But they make up for it with the killer ayam bakar. A charcoal grilled half chicken comes on a metal serving tray, cordoned off with accompanying creamy slaw, coconut rice and fiery chilli sauce. The sambal strikes the perfect balance between piquant chilli and zesty citrus, complemented by a slosh of sweet kecap manis. The side salad is little pub plate-filler in comparison, and we would have liked more, but that's a niggle rather than a grudge.
Make sure you round out your night here with the banana fritters that'll send you on a momentary Balinese vacay. The crunchy battered bites encase melted soft banana, which reminds us of hoeing into a serve of banana pancakes after a surf.
This place isn't super slick – and the service is friendly but patchy. The space feels a little confused (the drafty courtyard doesn't quite match the fiery food) – but it's what's on the plate that matters and that is as fun, adventurous and relaxed as trip to Canggu.
Details
Best selling Time Out Offers