Sorenzo Contemporary Japanese Dining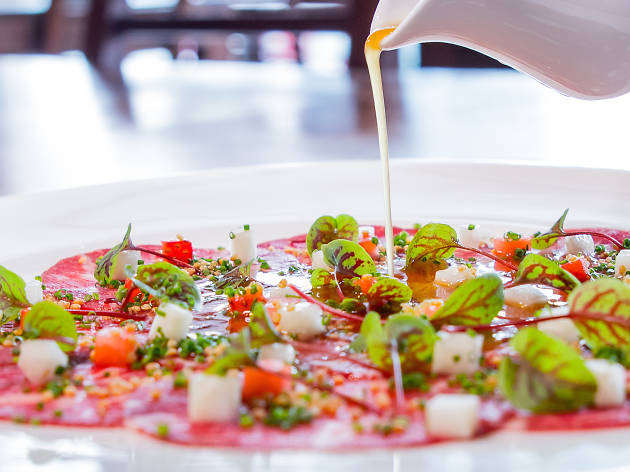 Time Out says
Situated within Harbourside Shopping Centre and with brilliant views of across the water, Sorenzo is a modern Japanese eatery that serves only the freshest, highest quality produce.
The a la carte menu is the most comprehensive, with diners being given the opportunity to pick and choose what they would like from categories such as classics or robata (charcoal grill dishes). Guests can also opt to select their own sushi and sashimi from the Sushi Bar menu or order from the omakase menu, where the kitchen will prepare a selection of fresh delights for you.
For those who aren't sure where to begin with the long list of options on the a la carte menu they can place their trust in the hands of the skilled chefs and go for the set menu. This option is $80 per person and is a carefully curated meal with balanced flavours, ingredients and dishes from starters to dessert.
Also on offer is the express lunch option. Served in a teishoku (set menu) style, these lunches come in the form of bento boxes.
Sorenzo's drinks menu is so exhaustive it requires its own table of contents. Cocktails, Japanese and Australian beers and sake are all on offer here as well as a detailed wine selection.
Details
Users say