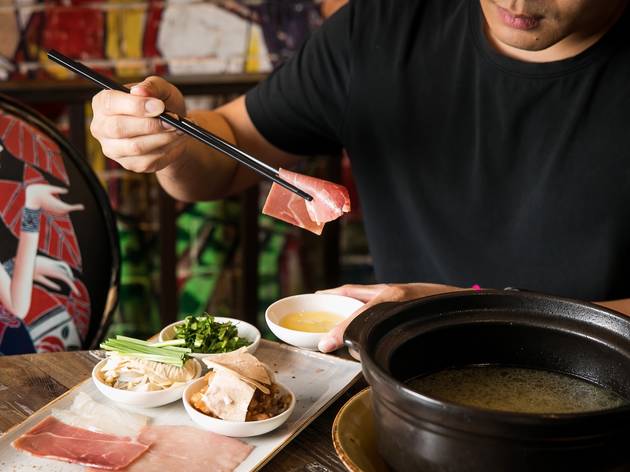 1/9
Photograph: Anna Kucera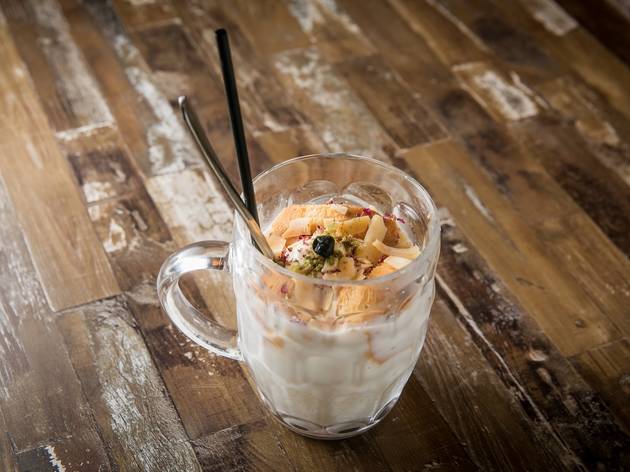 2/9
Photograph: Anna Kucera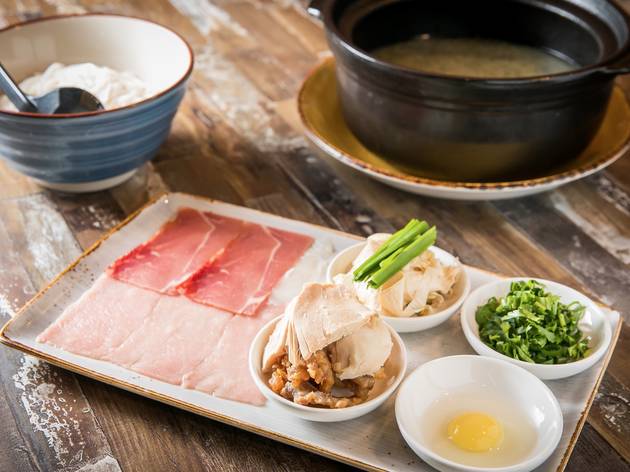 3/9
Photograph: Anna Kucera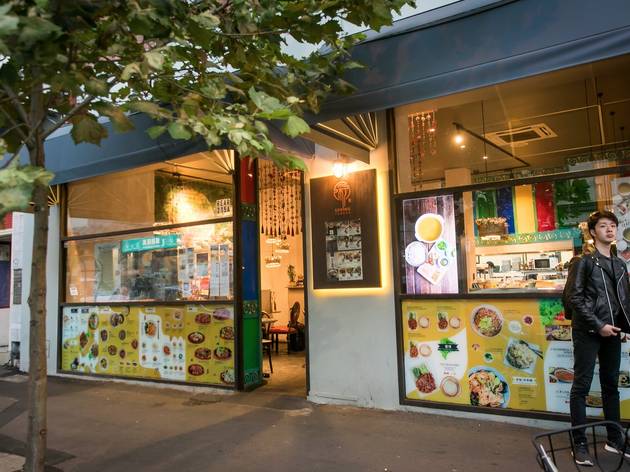 4/9
Photograph: Anna Kucera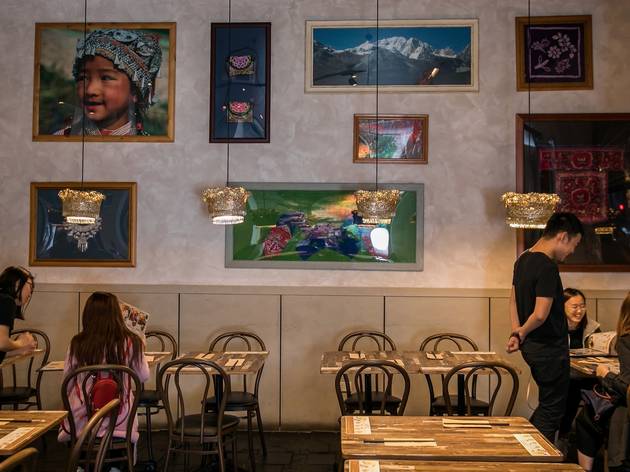 5/9
Photograph: Anna Kucera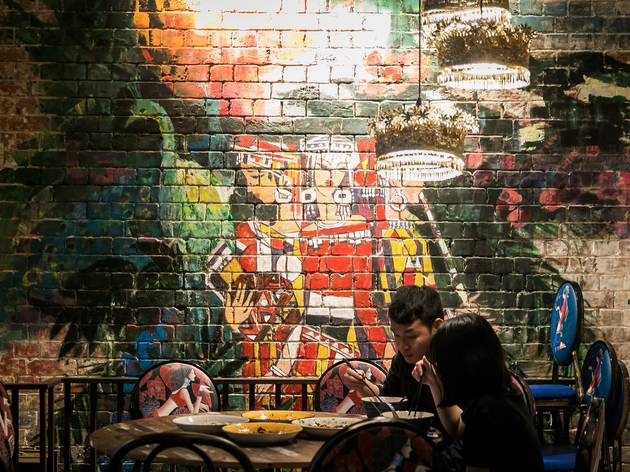 6/9
Photograph: Anna Kucera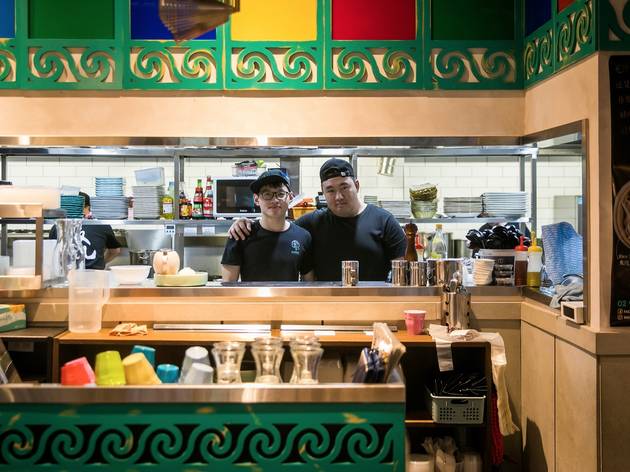 7/9
Photograph: Anna Kucera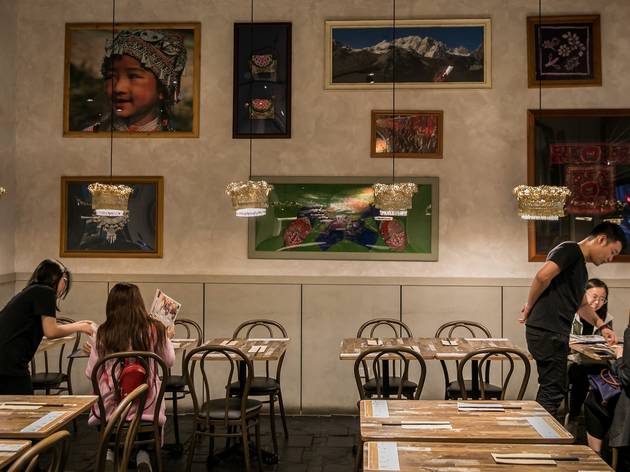 8/9
Photograph: Anna Kucera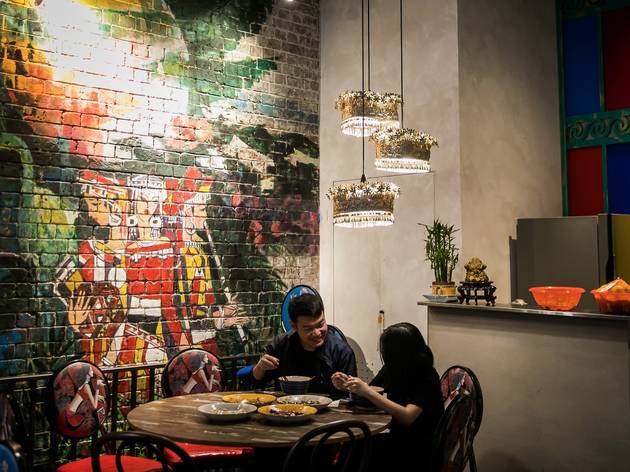 9/9
Photograph: Anna Kucera
Time Out says
The best of China's regional cuisines come under the one roof at this unsung Haymarket gem
What is it about picking from an assortment of bits and bobs that makes eating just a little more exciting? Whether it's an elegant teishoku set or a trashy inflight dinner, we just can't help being drawn to meals that offer a choose-your-own adventure.
Those child-like instincts will almost certainly coerce you into ordering Spring Yunnan's signature dish, 'Crossing the Bridge Noodles'. Resembling a one-person mini hotpot, the dish arrives deconstructed. There's a stone bowl of still-boiling pork and chicken broth, accompanied by an array of dainty plates bearing carefully chopped portions of pork, fish, chicken, prosciutto, coriander, shallots, garlic chives, bean sprouts, beancurd skin — even a tiny quail egg. It's all rather delightful.
The emblematic Yunnanese dish is so named for its origin myth, in which a devoted wife delivers her scholar husband, hard at work studying for the imperial exam, his daily lunch in such a manner so his soup wouldn't get cold, nor his noodles soggy.
Spring Yunnan's rendition is equally heartwarming. First, coat your raw meats in egg and drop into the steaming broth to cook, and then, at your leisure, the rest of the ingredients, slowly bringing the soup to life. Save the rice noodles for last – soft and spaghetti shaped, they have some bounce but almost no bite, something those of us raised in the church of al dente might pause at. With little jaw action required, they go down easily with the comforting-yet-clean soup you've assembled. However, in a town with so many great noodle soups on offer, from heart-starting spicy Chongqing bowls to gutsy ramens and 12-hour phos with aching depth, C-t-B-N doesn't quite reach their lofty heights, offering plenty of novelty but less in the way of multi-dimensional flavour.
For something return-worthy, look to the protein-centred mains further along the menu – in particular, the whole barramundi. You'll have to wait 30 minutes, but the reward for your patience is a corker of a dish, an entire barra red-braised until its flake is tender enough to be divorced from the bone with little more than a nudge of cutlery. And that's if you can even locate the fish under that thick, shiny blanket of sauce. Emboldened with the familiar pillars of chilli oil, garlic and black beans, its kicker comes from the fermented rice ladled throughout, with each tiny grain delivering a spike of bonus umami. The chefs clearly know how moreish this sauce is, because they've done you good and also folded in chewy, bite-sized glutinous rice balls, so you can go in and sweep it all up sans waste.
Cool things down with a paluda, a dessert-drink hybrid that shares DNA with the falooda, a popular Indian sundae-like vehicle for rose syrup, vermicelli and jelly. Here, coconut milk, slippery sago and vanilla ice cream are topped with coconut flakes, dried rose petals and the airiest little cubes of crispy milk bread. Dig in as soon as it's set down to enjoy the full range of crunchy and silky textures in play: delicately sweet, fragrant and balanced, this could be described as the antithesis of the freakshake – a drink made to be finished.
Unlike the utilitarian interiors at many of Sydney's casual Chinese eateries, Spring Yunnan has beautiful, bright décor, with lamps shaped like ornate headdresses and embroidered outfits pinned to the wall. Similarly eclectic is the menu — if it seems rambling at times, it's because Yunnanese cuisine actually amalgamates the food of the dozens of ethnic minorities that call the region home. You'll find mapo tofu as you would in Sichuan, and drunken chicken as you would in Zhejiang, next to unique specialties you won't find elsewhere, like flaky, rose-filled pastries. Spring Yunnan does it all, and does it well, a humble little microcosm of the Sydney's bountifully diverse Chinese dining scene. They're a gentle reminder that although sweet and sour pork and salt and pepper tofu are great (and they're on offer here too), you'd be a damned fool not to try something a little more adventurous next time you're in Haymarket.
Details
Address:
215A Thomas St
Haymarket
Sydney
2000

Contact:
Opening hours:
Mon-Sat 11am-3pm & 5pm-9.30pm.
Best selling Time Out Offers