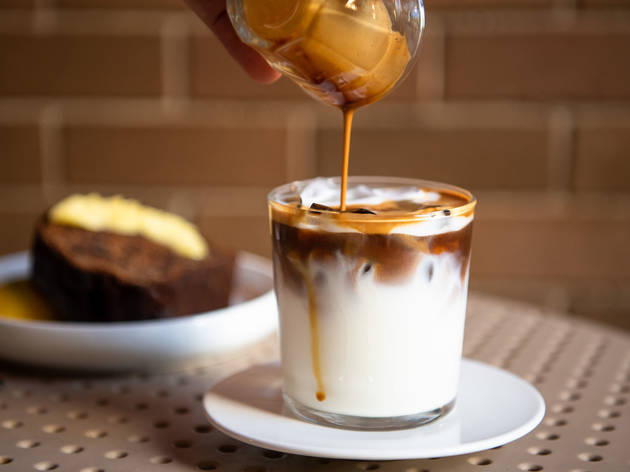 1/14
Photograph: Cassandra Hannagan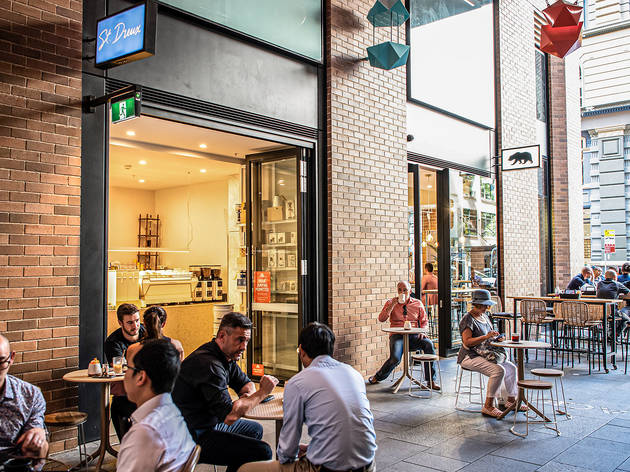 2/14
Photograph: Cassandra Hannagan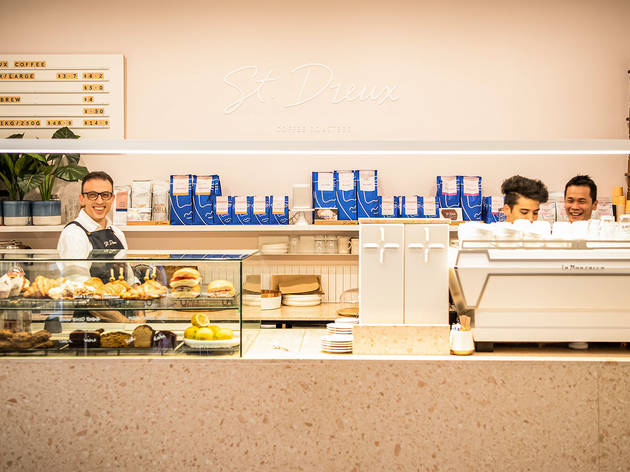 3/14
Photograph: Cassandra Hannagan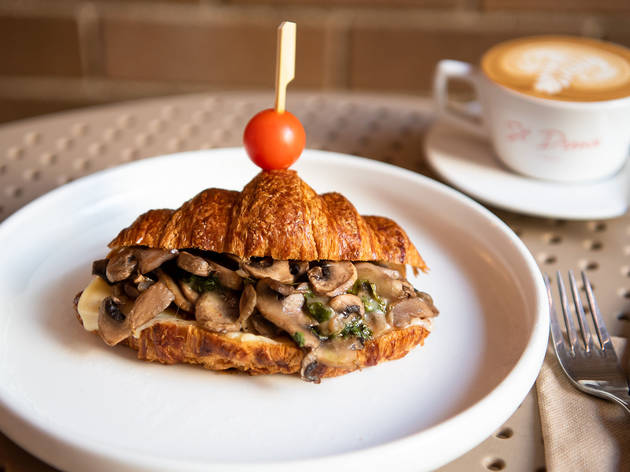 4/14
Photograph: Cassandra Hannagan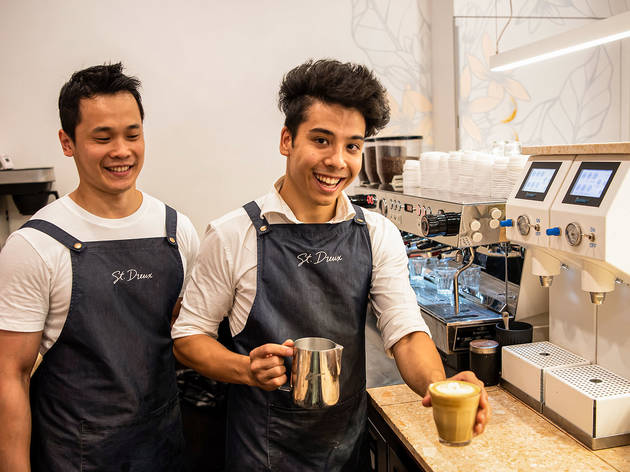 5/14
Photograph: Cassandra Hannagan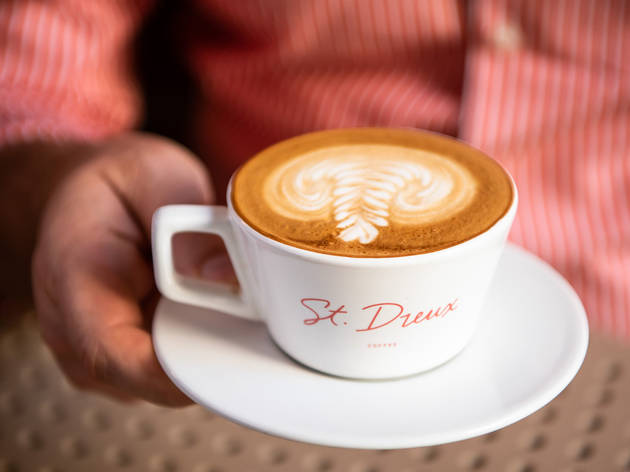 6/14
Photograph: Cassandra Hannagan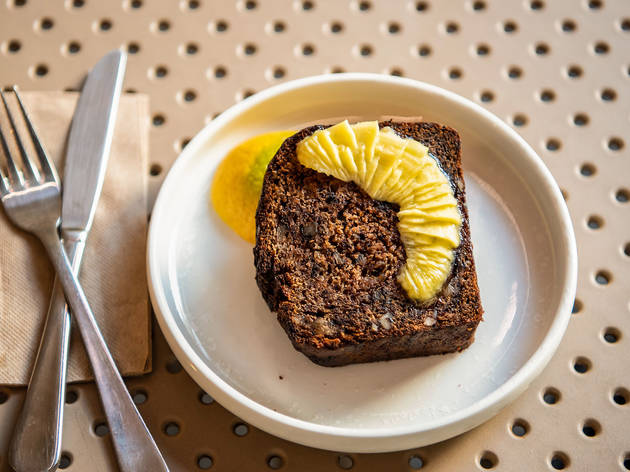 7/14
Photograph: Cassandra Hannagan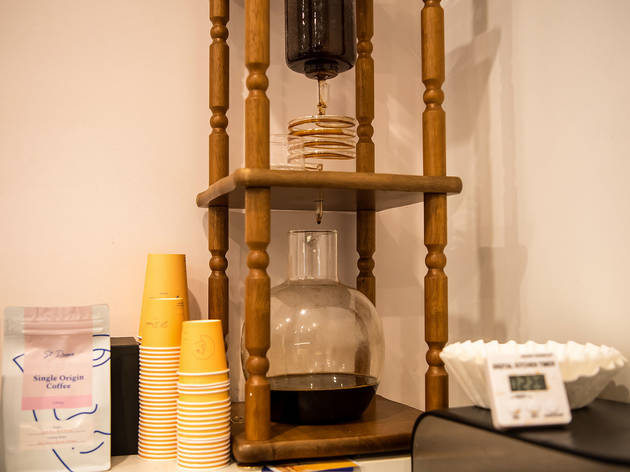 8/14
Photograph: Cassandra Hannagan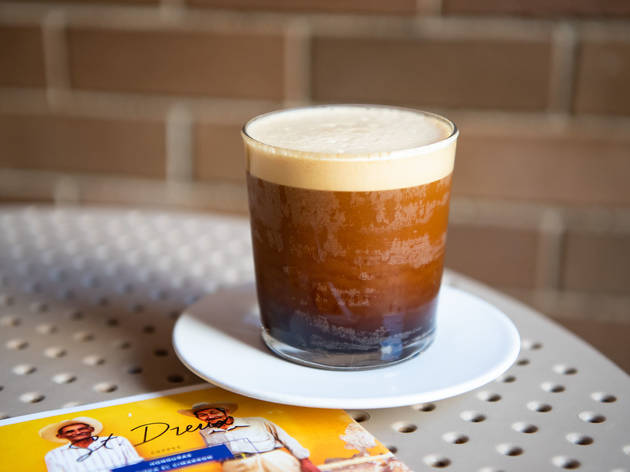 9/14
Photograph: Cassandra Hannagan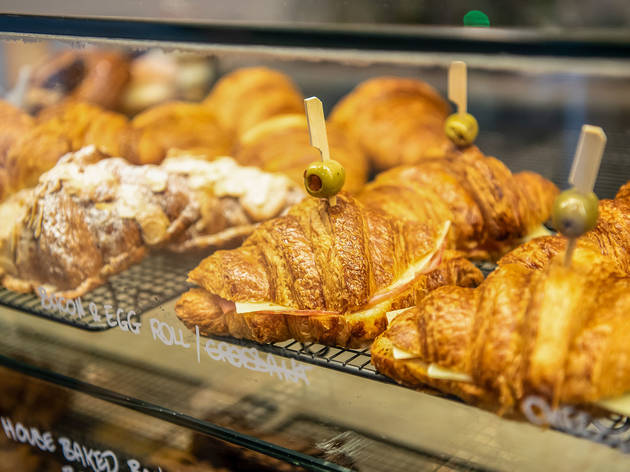 10/14
Photograph: Cassandra Hannagan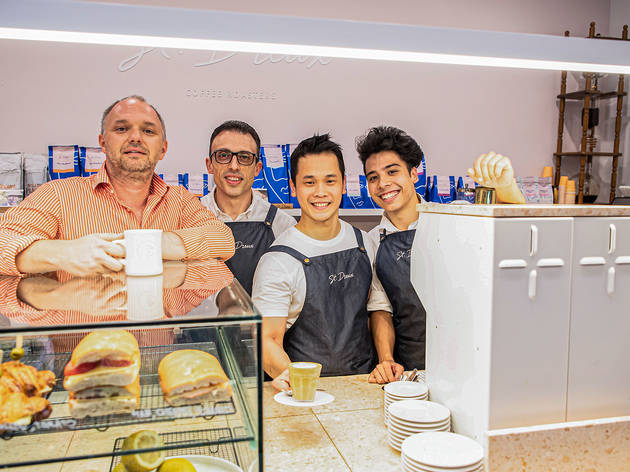 11/14
Photograph: Cassandra Hannagan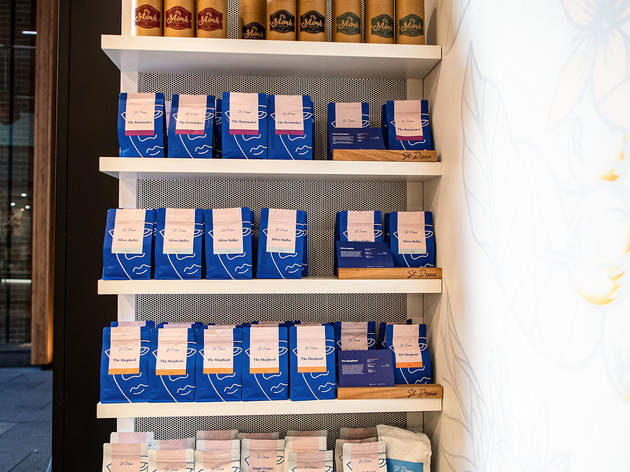 12/14
Photograph: Cassandra Hannagan
13/14
Photograph: Cassandra Hannagan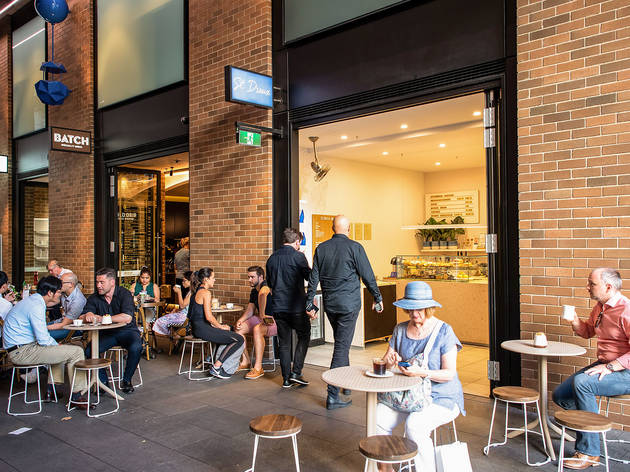 14/14
Photograph: Cassandra Hannagan
Time Out says
Swing by this bright and sophisticated CBD espresso bar for a quality brew, any way you like it
If this hole-in-the-wall café seems a little more ambitious than others, it's because owners Raf Bartkowski and Ernest Igual were cracking beans long before you'd sipped your first piccolo. Long-time top brass at Campos, these two opened St Dreux as a flagship spot to showcase their multiple coffee blends, single origins and various brew methods, amassing quite a following thanks to their reputation in the coffee industry.
Take a moment to admire the cutting edge of coffee brewing technology along the bar. There's an Ubermilk, a unit that automatically dispenses pre-foamed milk. A puqpress, or automatic tamper. And, along with the offer batch-brewed filter and creamy, punchy nitro coffee on tap, these bits of kit lead to greater consistency and speedier service – music to the ears of the morning rush crowd.
Every coffee is presented with fanfare here, as drinkers receive information cards with each cup regarding origin, tasting notes and other terroir statistics. Show a little interest when ordering to get the rundown on different beans: our black espresso-based coffees are made with the Shepherd, St Dreux's lightest blend, which has some fruited complexity and good acidity, while the batch brew of the day is a natural process single-varietal lot from the Volcan Azul estate in Costa Rica, which isn't quite as exciting as it sounds. The milk coffee is the winner of the bunch, where the lingering flavour of brown sugar and Port in the Rainmaker blend really come to life.
There are a few simple feel-good breakfast options worth splashing out on, too: a croissant stuffed with mushrooms and cheese hits the spot, and even features a classy cherry tomato on a toothpick. There's a strong line-up of cakes, cookies and brownies that all look and taste like the good kind of homemade.
You can trust the sharply dressed team to look after you at St Dreux. Service is fast and enthusiastic, a reminder that there's no substitute for a bit of old-school hospitality to brighten up a busy morning in the city.
Details
Best selling Time Out Offers