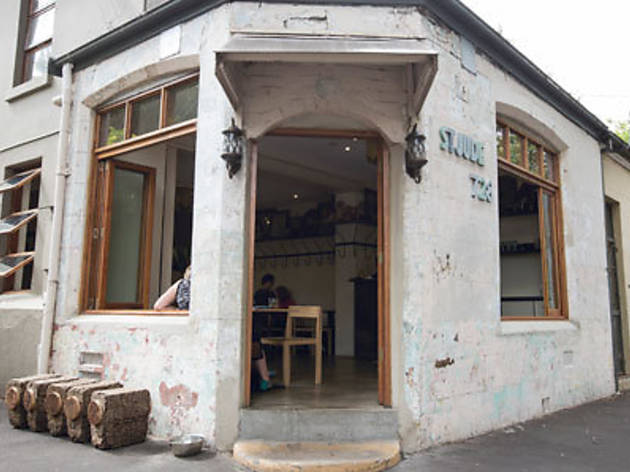 1/15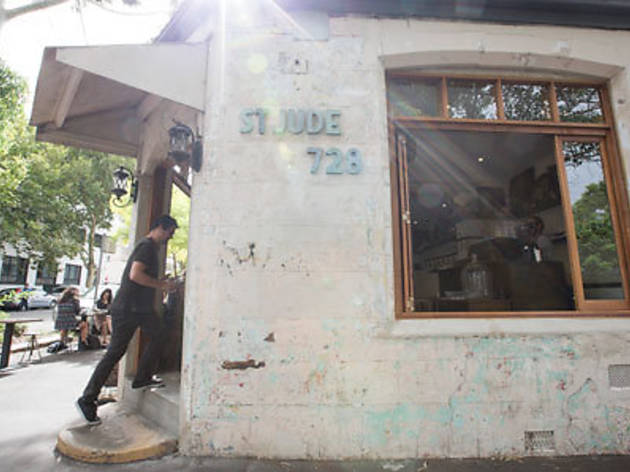 2/15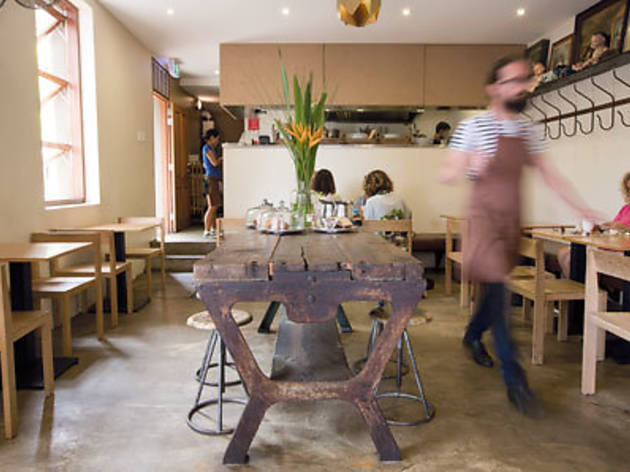 3/15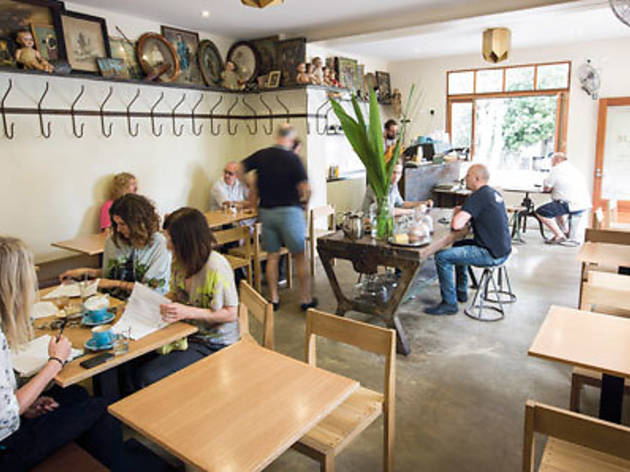 4/15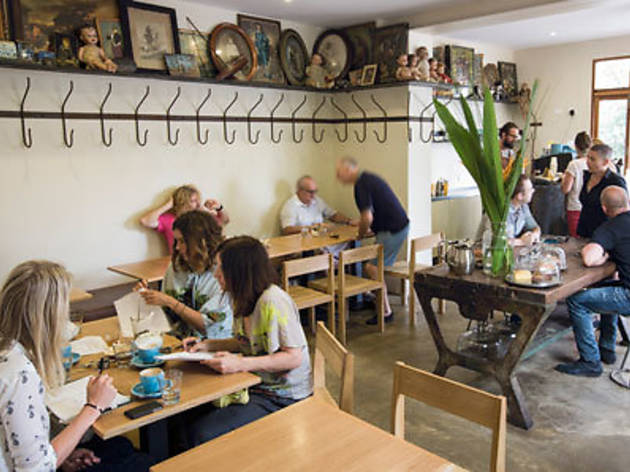 5/15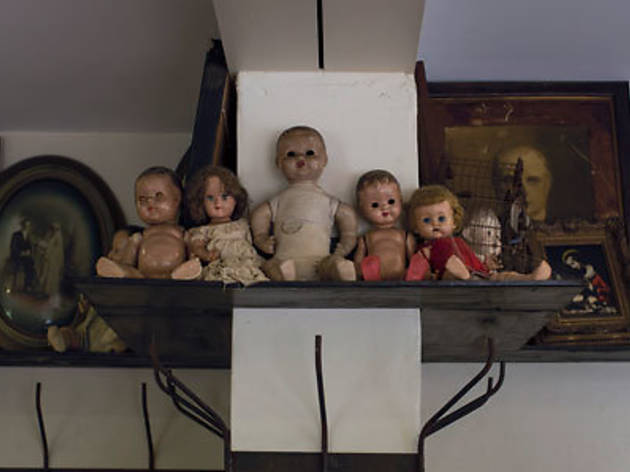 6/15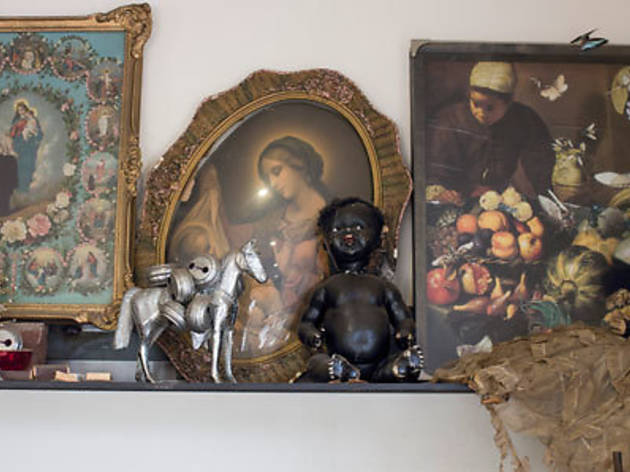 7/15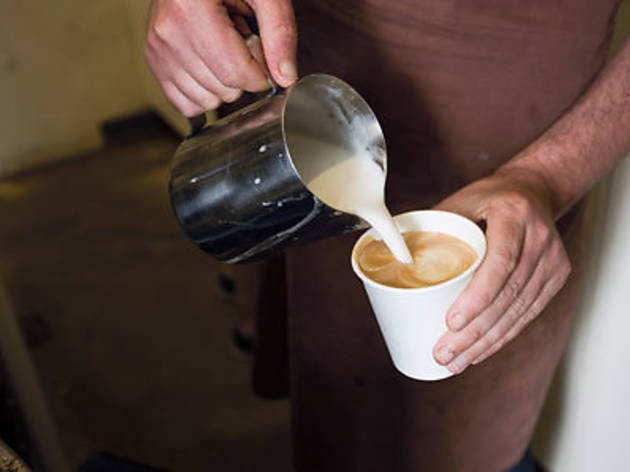 8/15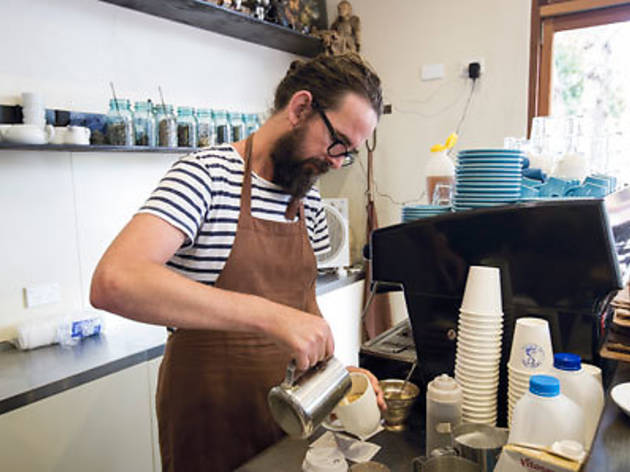 9/15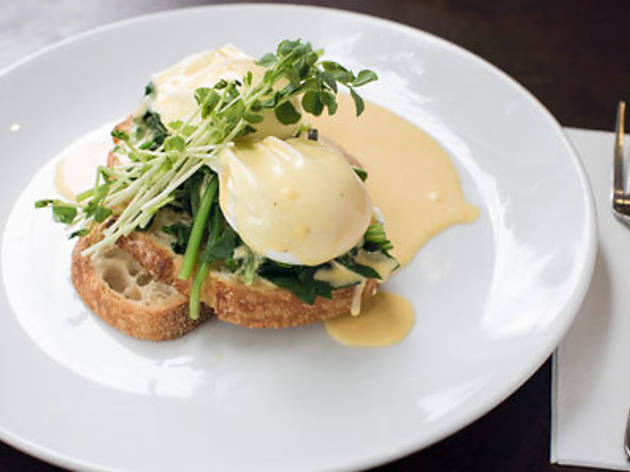 10/15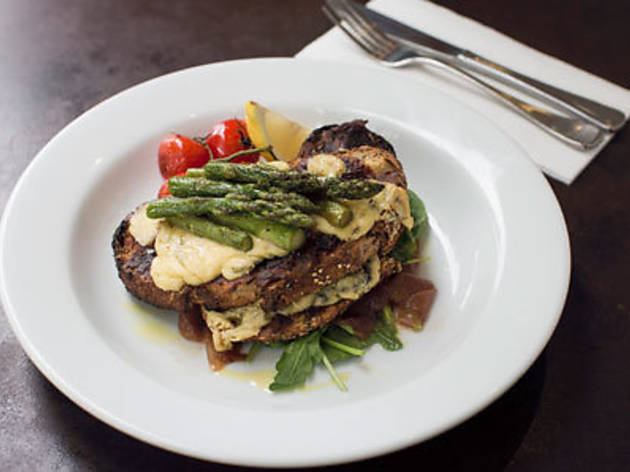 11/15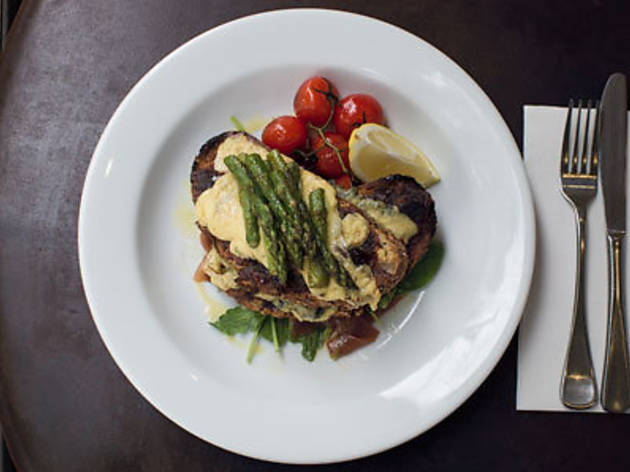 12/15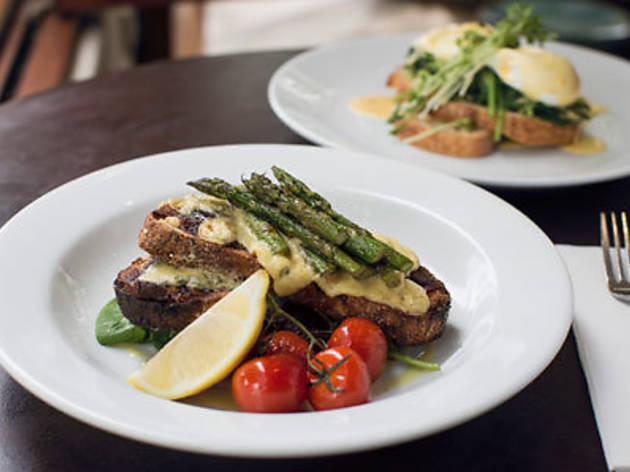 13/15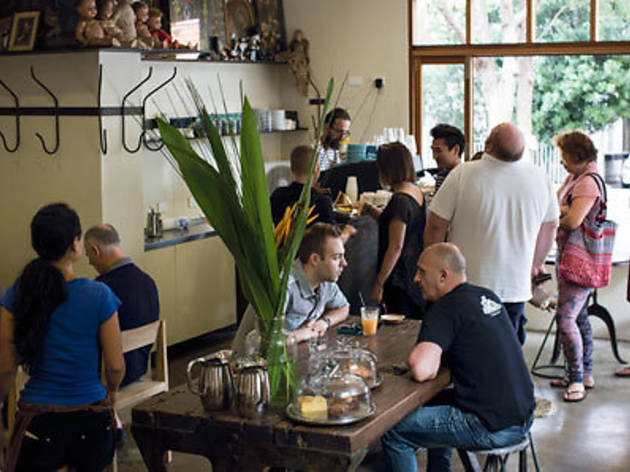 14/15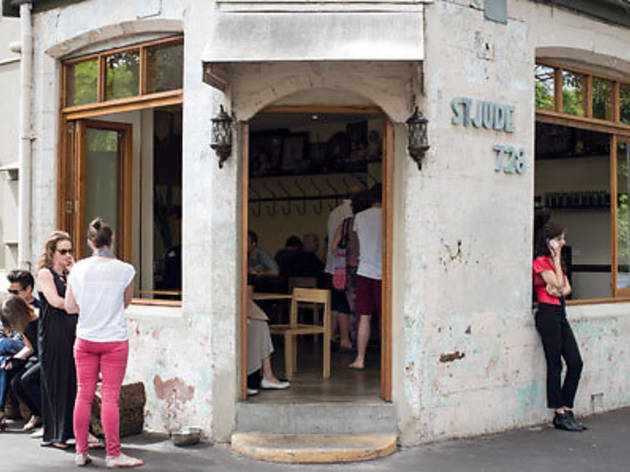 15/15
Sing hallelujah for Redfern's beloved corner café
In the Catholic faith Saint Jude is heralded as the patron saint of lost causes. He's the one to wail to, through clenching of fists and gnashing of teeth, when you feel all hope has been dashed. It's fitting then, after a meal and a punchy cup of coffee at St Jude café in Redfern, that our faith in both life and breakfast has been restored. Praise be – we have seen the light!

The menu reads pretty simply at first: an omelette that changes daily with toast and eggs Florentine, Benedict or royale with a light and lemony Hollandaise. There's also toasted muesli with organic yogurt and a soft poached pear.

But way down the bottom sits a dish that whacks us over the head with its originality. An almost-toffeed date paste is spread over toasted rye, which is then topped with warm and salty blue cheese. Long limbs of grilled fat asparagus lounge around the plate, while whole-roasted truss tomatoes, slightly collapsed, sweetened and darkened by the oven, sit on top of torn pieces of balsamic onion. There's sweet, sour, salty and the grassiness of the asparagus, but they all bounce around supremely together when you spear each element onto the same forkful. It's an incredible breakfast dish.

The coffee – a Peruvian organic and fair-trade blend from the boutique Rush Roasting Co down Bowral way – is served in slightly smaller than usual cup sizes, which only makes for a richer espresso. If you like a side of kitsch to go with your beverage, check out the collection of apparently very rare and valuable vintage dolls perched, wide-eyed and eerily staring, from a shelf high up on the wall. The creepy-doll factor is cushioned a little by the friendly service and a beautiful space full of natural light.

Thanks St Jude: breakfast is no longer a lost cause.
Venue name:
St Jude
Contact:
Address:
728 Bourke Street
Redfern
2016

Opening hours:
Daily 7am-3pm
Price:
$10-$50