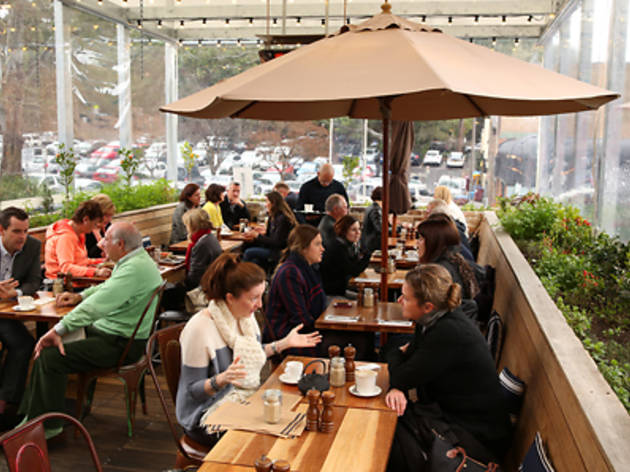 1/12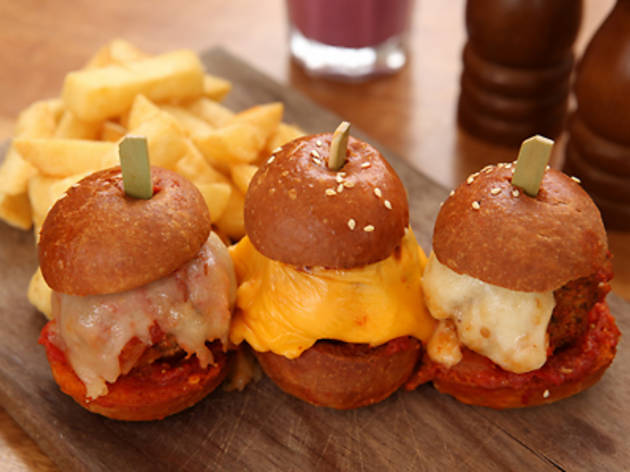 2/12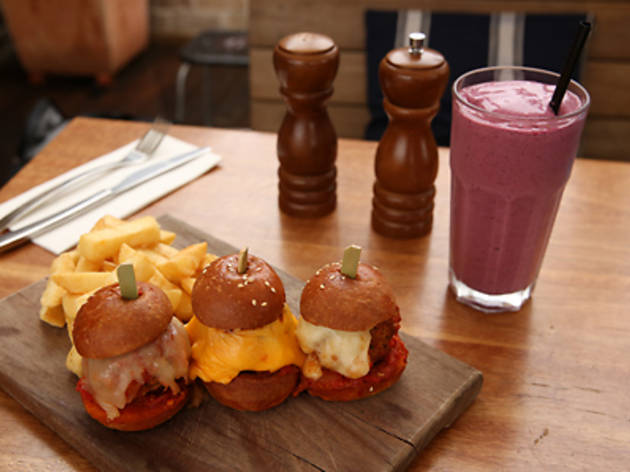 3/12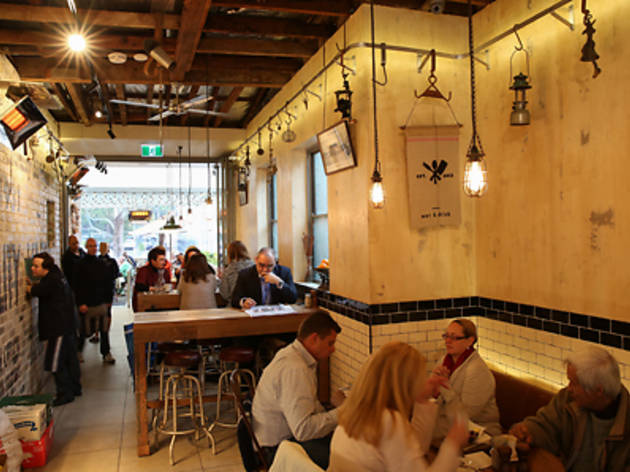 4/12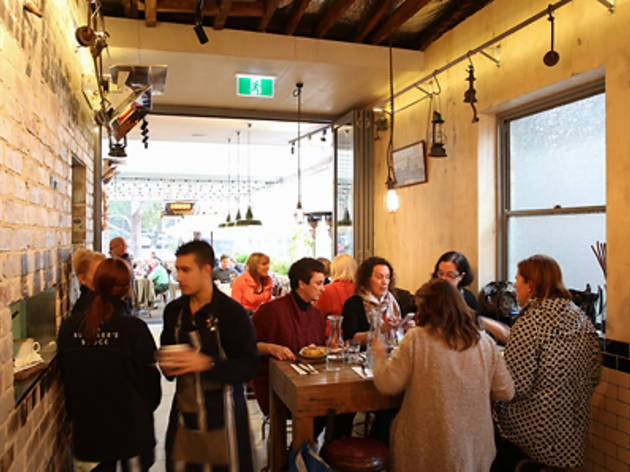 5/12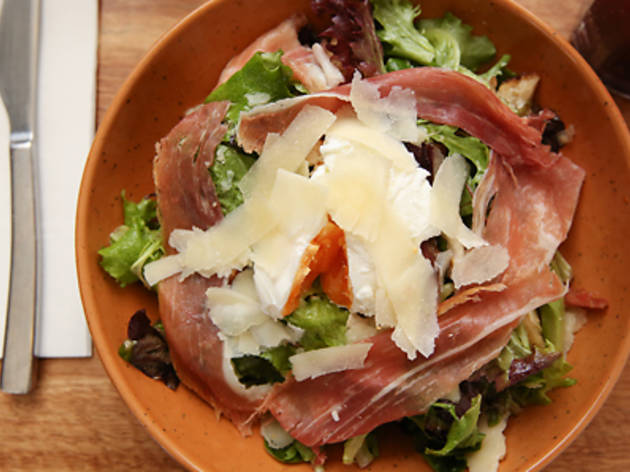 6/12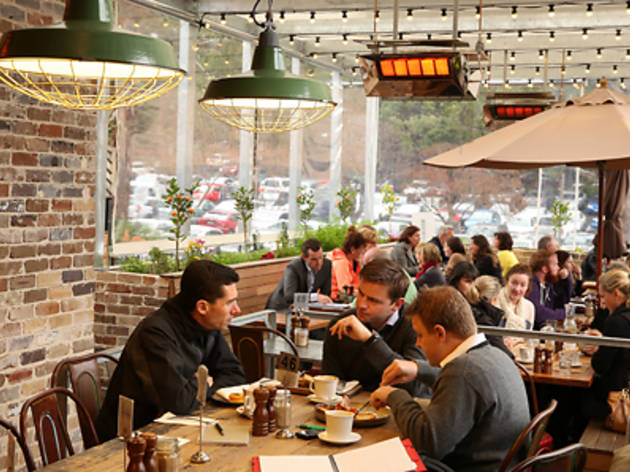 7/12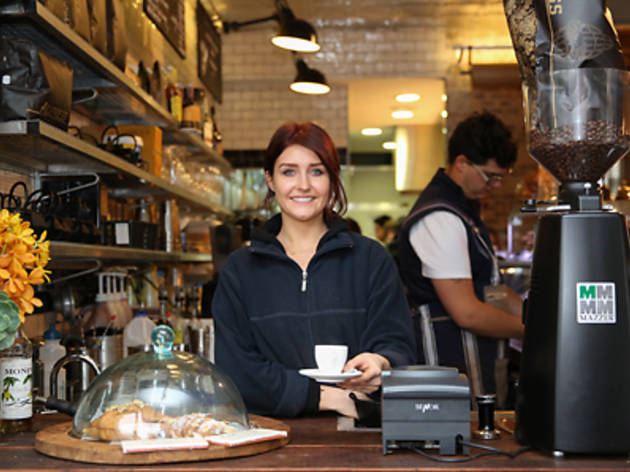 8/12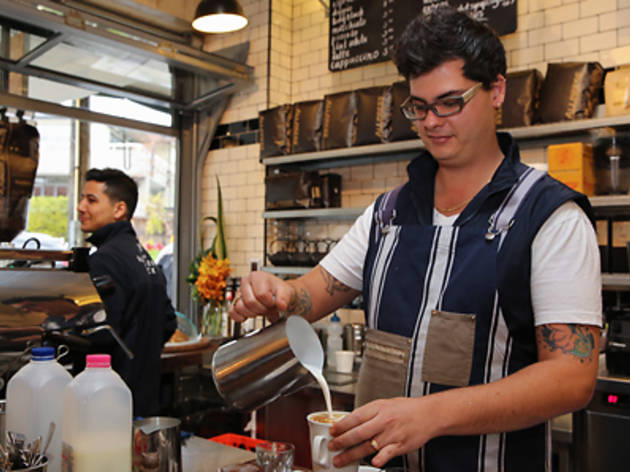 9/12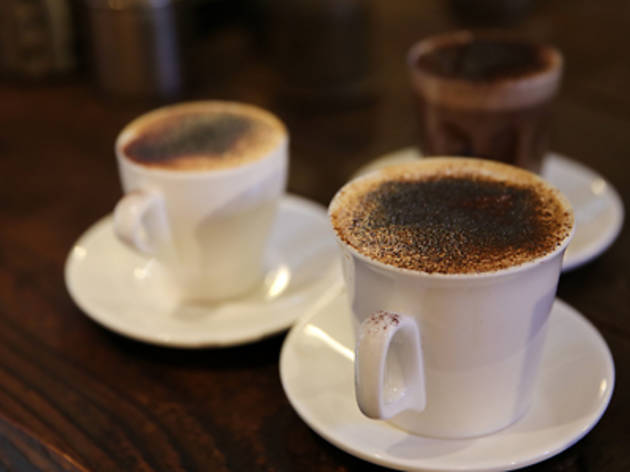 10/12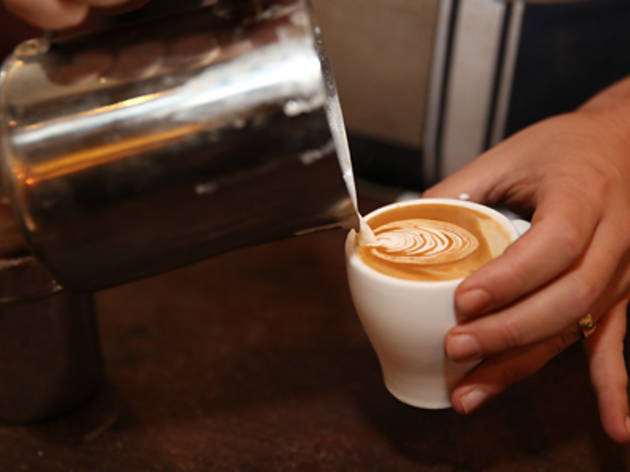 11/12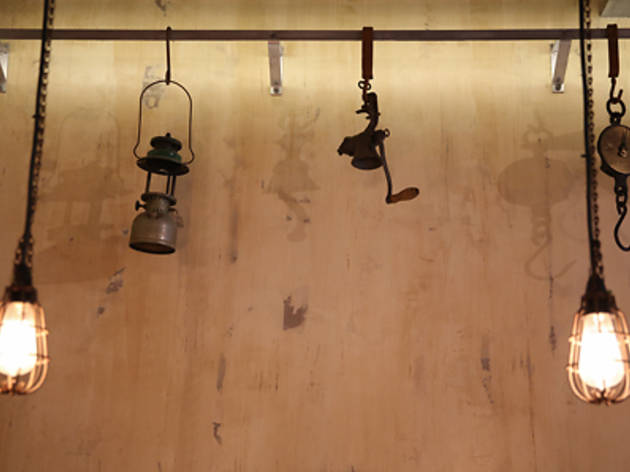 12/12
Time Out says
An old butcher's shop has reopened as a sleek café by father-and-son team George and Anthony Karnasiotis
The Butcher's Block is about the most attractive café we've seen for some time. They've obviously given the space some real thought. A series of black Anglepoise lamps are set above the coffee machine while single-stranded Edison globes dangle through the room.Glossy black-and-white tiles like you might see in an old English butcher's shop line the walls throughout the space. The timber courtyard out the back features wooden banquettes made comfy with cushions covered in butcher's apron material.
It's also one of the busiest cafés we've been to for a while. The whole place is packed out on a Wednesday lunch and even more are out the front lining up for coffee. Service is friendly, though a little distracted: water keeps getting forgotten and there are some mix-ups with the bill (delivering one from another table to us when we'd just sat down, then not bringing it when we want it).

Lunch-wise, try the three-cheese meatball sliders – soft little buns each filled with a meatball and a different cheese on each (provolone, American jack and buffalo mozzarella, respectively). Good chips, too: slightly chunkier than a French fry, all crisp and golden on the outside and fluffy on the inside.

Slices of grilled chicken may be gilding the lily on a Caesar salad (when will we see a classic Caesar on a menu again? It's been too long), which would otherwise be a fairly straight rendition pimped-up with Serrano jamón and a nicely poached egg. Orecchiette with sundried tomatoes, (more) grilled chicken and pesto is a little retro and really needs seasoning.

But damned if we aren't impressed by the Snickers shake – it's an eight-dollar milkshake container filled to the brim with a sweet peanutty, chocolatey, caramelly thickshake – a lactard's worst nightmare, sweet dreams for everyone else. There are also sodas – love that blackcurrant number, and we'll be going back for the raspberry and rose.

Nice touches like glasses of milk (warm or cold) on the kids' menu and a kitchen garden out the back in the courtyard make this welcoming northside café worth returning to – and it's only a five-minute drive from Rose Seidler house. Double win.
Details