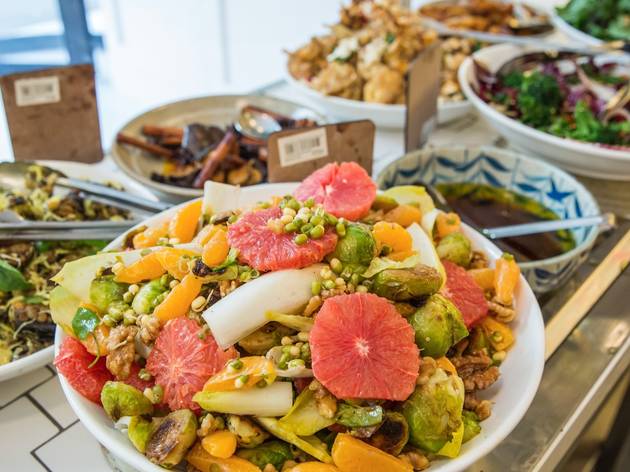 1/14
Anna Kucera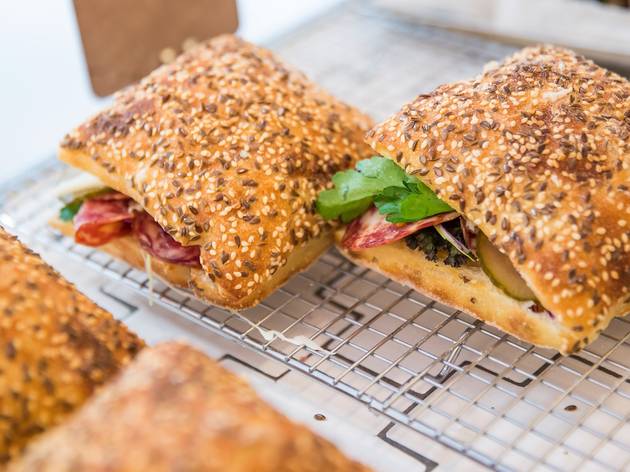 2/14
Anna Kucera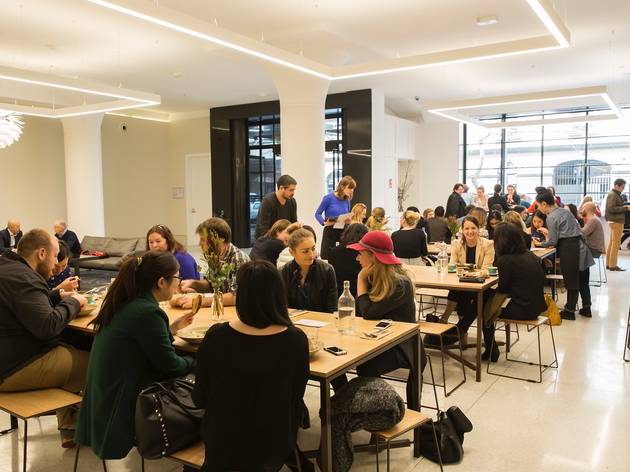 3/14
Anna Kucera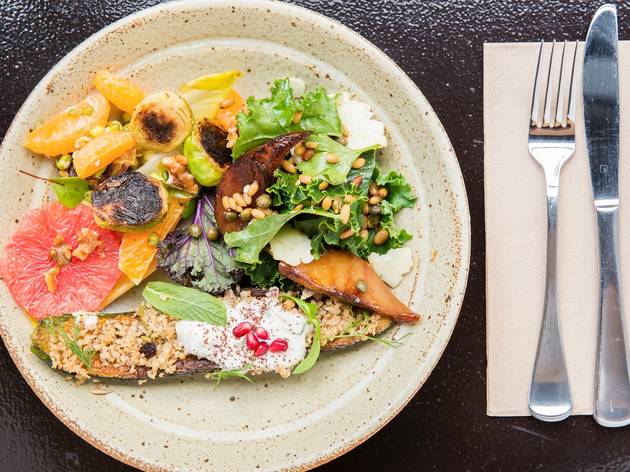 4/14
Anna Kucera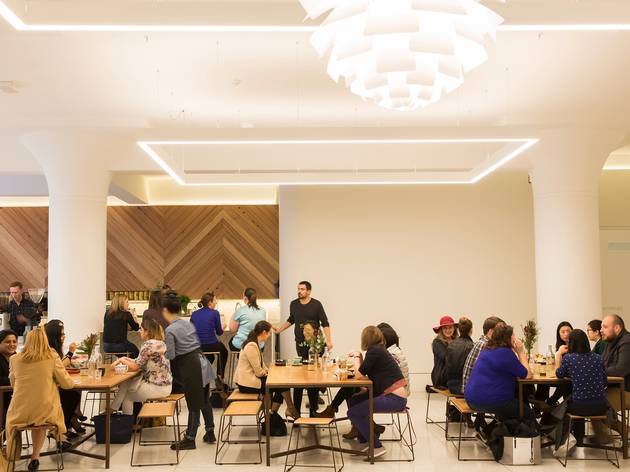 5/14
Anna Kucera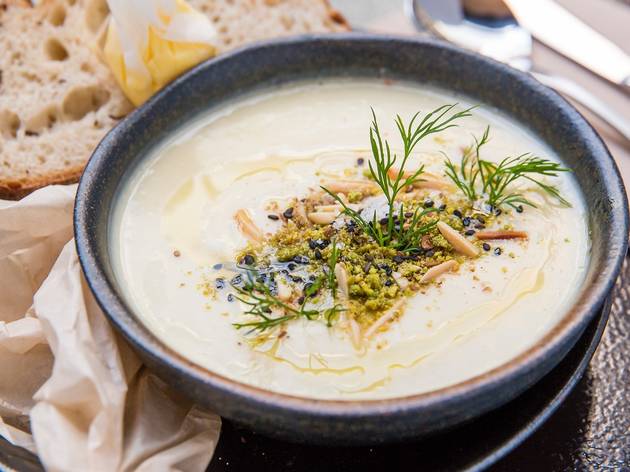 6/14
Anna Kucera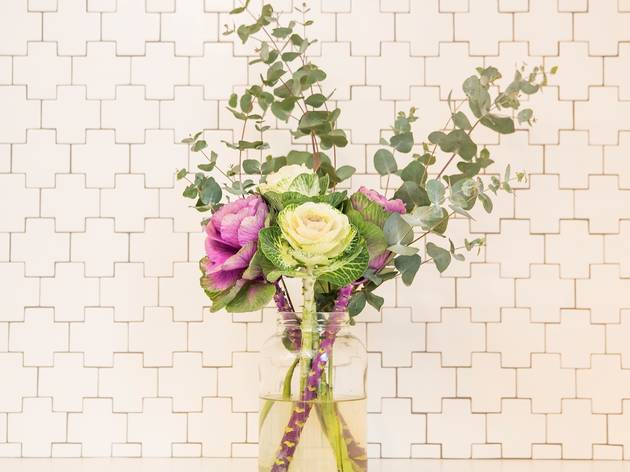 7/14
Anna Kucera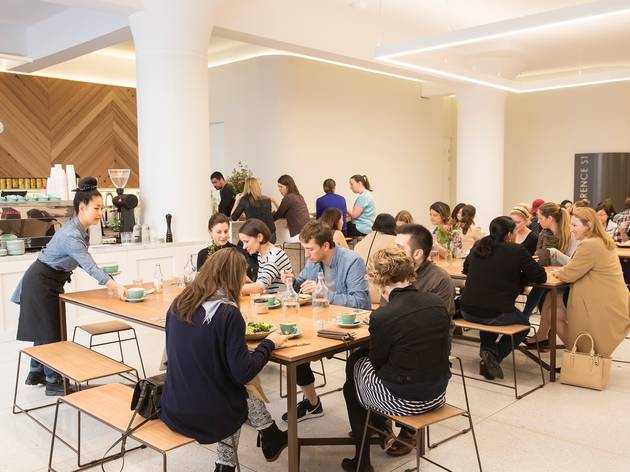 8/14
Anna Kucera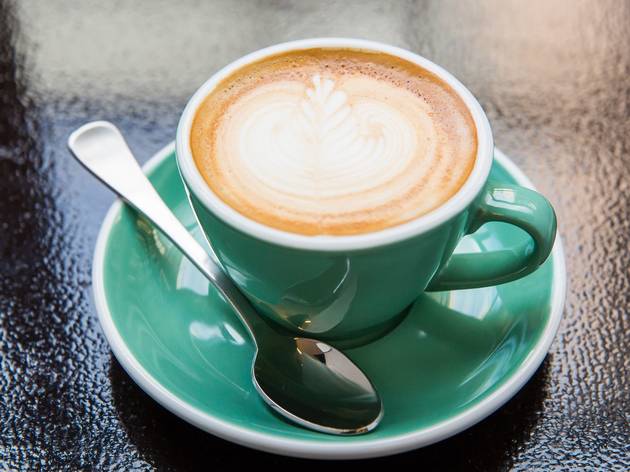 9/14
Anna Kucera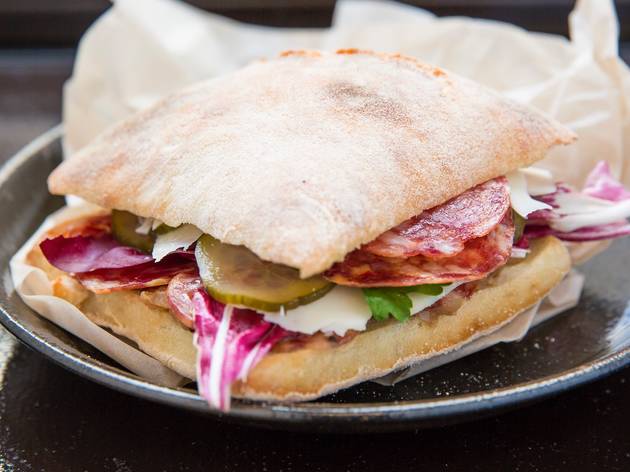 10/14
Anna Kucera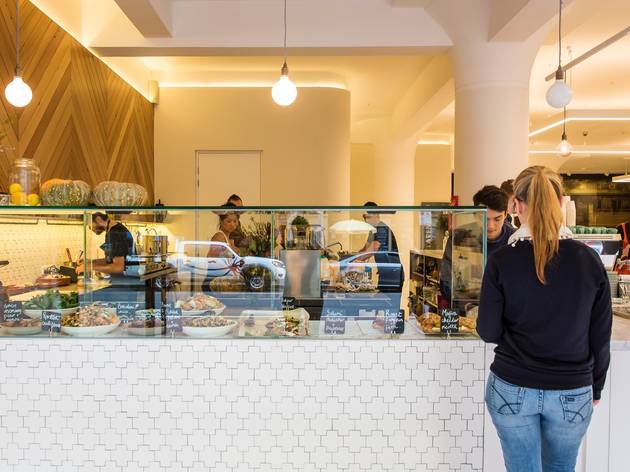 11/14
Anna Kucera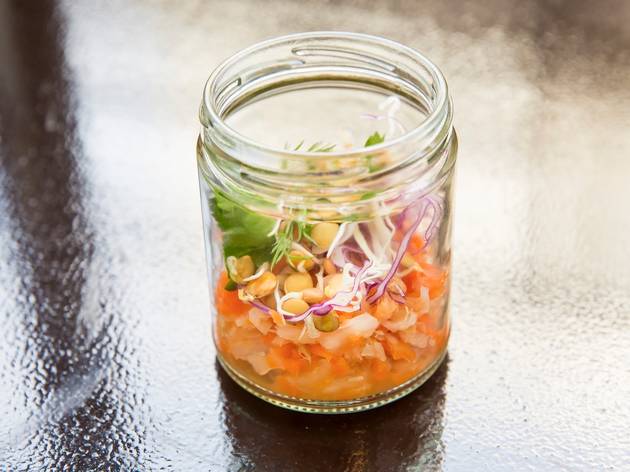 12/14
Anna Kucera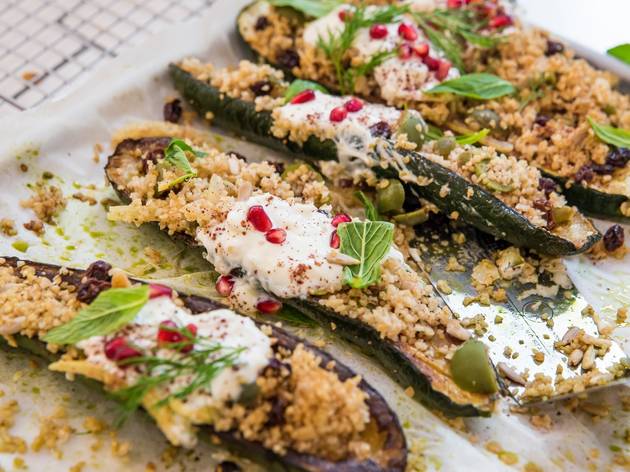 13/14
Anna Kucera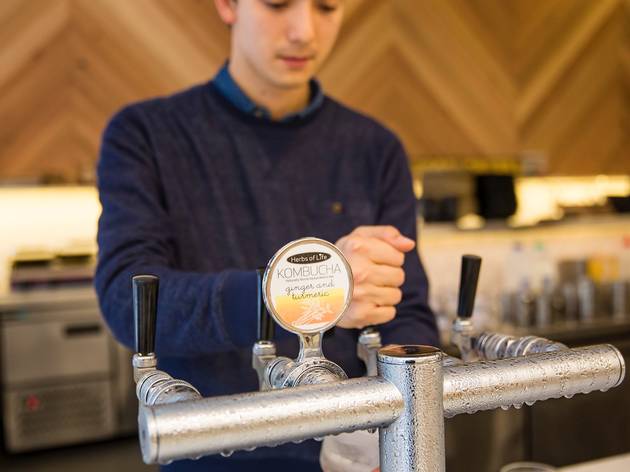 14/14
Anna Kucera
Time Out says
A city hot spot that makes your midday meal feel like weekend brunch
When it comes to lunch in the city you've got excellent, swift Asian fare in spades. But getting a café lunch that doesn't involve pre-made wraps or banana bread in cling wrap is a surprisingly tall order. Luckily there's a new café in the CBD that's going to start turning the tables on your midday meal.

The Cross Eatery has set up in the cavernous foyer of the new development at 155 Clarence Street (up the Officeworks end) and they are bringing brunch vibes to your midday meal. Imagine Kitchen by Mike with a corporate edge. The chilly marble floors and bank of elevators up the back make it clear you are in the heart of the business district, but the timber-lined cooking area, clean white counters and communal wooden tables with native posies feels more like a sleek country kitchen.

This is one worth leaving the office early for, because the queues build quickly after noon as people clamour for a slice of salad bar action. You order by the scoop from the glass display case, which boasts serving dishes packed with an autumnal palette of roasted root vegetables with almonds and a fetta dressing. A blush of pink grapefruit peeks out from behind a jumble of Brussels sprouts, witlof curls and walnuts. Thinking about a triple scoop? It's worth it when you consider the sweet/savoury balance struck by honey dressed pears with manchego cheese, capers, toasted pinenuts, lentils and kale.

Break up the roughage with the lamb tagine or two long zucchini canoes stuffed with bulgar, dressed in labne and bejewelled with pomegranate seeds and sultanas. Double your clean living points with a side of the house fermented vegetables or the kombucha they have on tap.

If you need food that travels well you want a Brickfields roll filled with good karma salami from Feather and Bone, radicchio pickles and pecorino. Decisions causing you grief? Get some soup and a sandwich – the soups here go out of their way to taste excellent, and arrive with a hunk of bread and a little pat of Pepe Saya butter.

In addition to the dazzling edible display, the coffee here is the good stuff. A ristretto may take its time getting to our table, but there's no complaints about the richness of the brew, which puts us in mind of apple molasses. Being new (and popular) means you may be served by a staff member who isn't quite across the system yet – patience, hungry ones.

Given the sheer number of people hitting the streets of the CBD each day in search of lunch-hour inspiration, the mystery of why there aren't more great cafés to provide it has stumped us. But it's looking like the Cross Eatery might finally have provided the solution.
---
Details
Best selling Time Out Offers