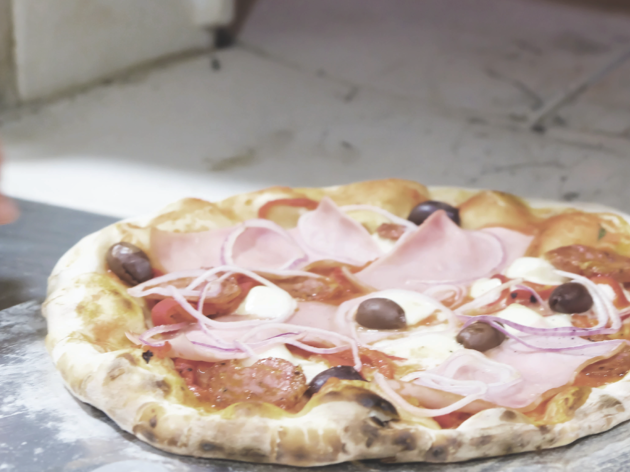 The DOG Hotel Randwick launches wood-fired pizza
Head to Randwick for a pizza and a pint
After recently launching their in-house rotisserie and expanding their selection of dry-aged meats, the DOG Hotel's wood-fired pizza bar is the latest drawcard for the punter wanting to diverge from the classic pub parmigiana. There's now also five signature pizzas on offer and pizza lovers will be glad to know that these 13-inch bad boys will only set you back $20.
The pizza menu includes: Margherita (San Marzano tomato, fior di latte and basil), Supreme (San Marzano tomato, fior di latte, pepperoni, ham, olives, red onion and capsicum), Meat Lovers (San Marzano tomato, fior di latte, pulled pork, beef brisket, chicken and lamb shoulder, chipotle BBQ sauce and jalapeno), 4 Formaggi (four cheeses) (fior di latte, taleggio, gorgonzola, chevre and micro herbs) and Diavola (San Marzano tomato, fior di latte, hot salami, confit garlic and chilli oil).
With new pizza comes new pizza chefs – and the DOG are pleased to introduce Chef Giovanni Galati and Chef Valerio Di Vita. They'll be working alongside Executive Chef, Dwayne Barber, and together they'll be creating three pizza specials every week. Plus, on Saturdays you'll be able to score $12.50 pizzas all day and on 2-for-1 Tuesdays the chef's choice from our pizza bar will be added to your selection.
Think it can't get any better? Think again. Time Out readers will also be able to grab 2-for-1 pizzas any day of the week by clicking here.
Buon Appetito!
Best selling Time Out Offers