The General Eatery and Supplies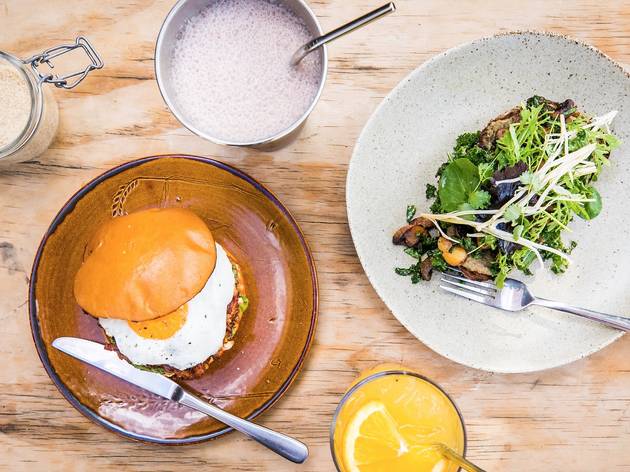 1/19
Photograph: Anna Kucera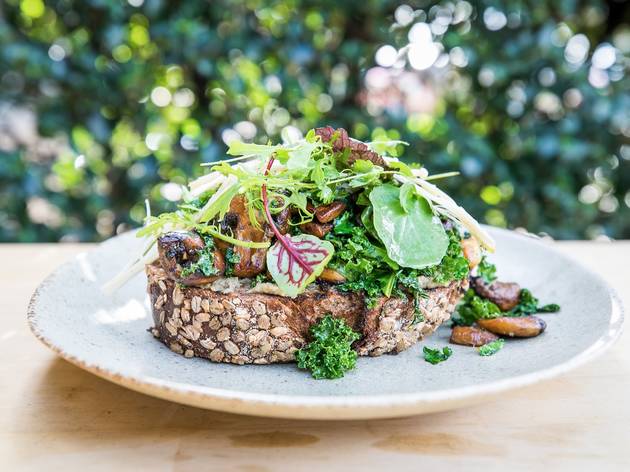 2/19
Photograph: Anna Kucera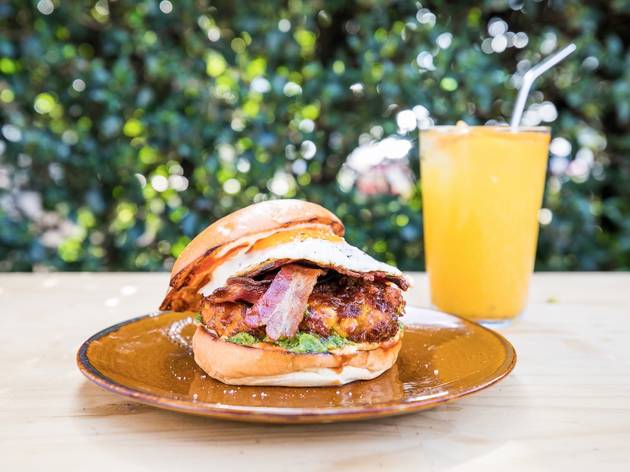 3/19
Photograph: Anna Kucera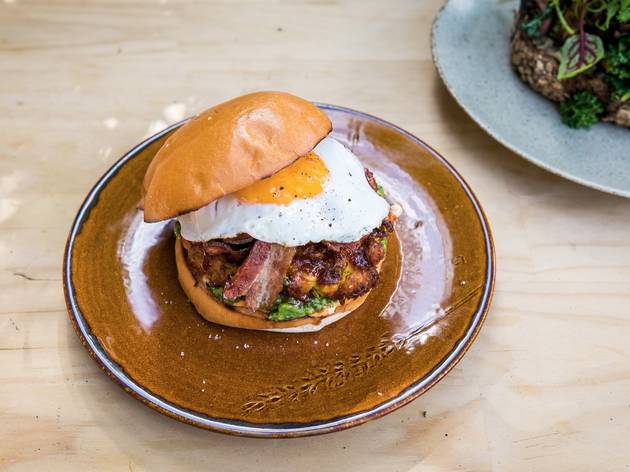 4/19
Photograph: Anna Kucera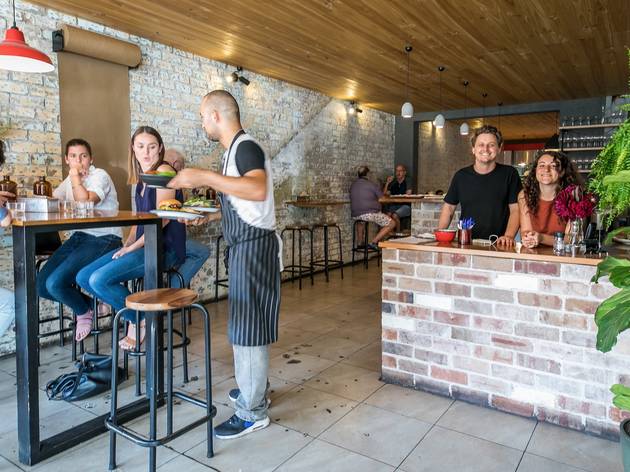 5/19
Photograph: Anna Kucera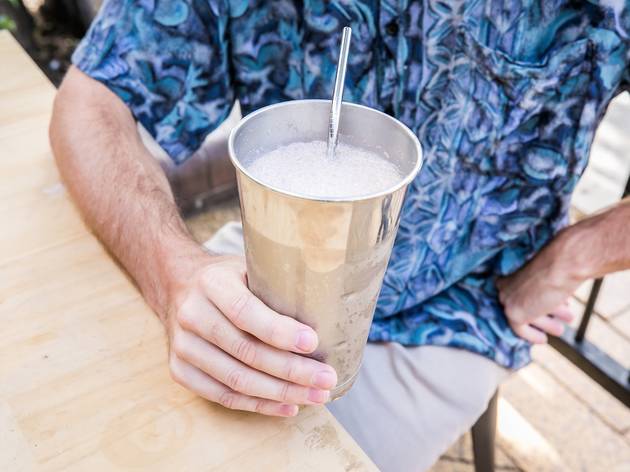 6/19
Photograph: Anna Kucera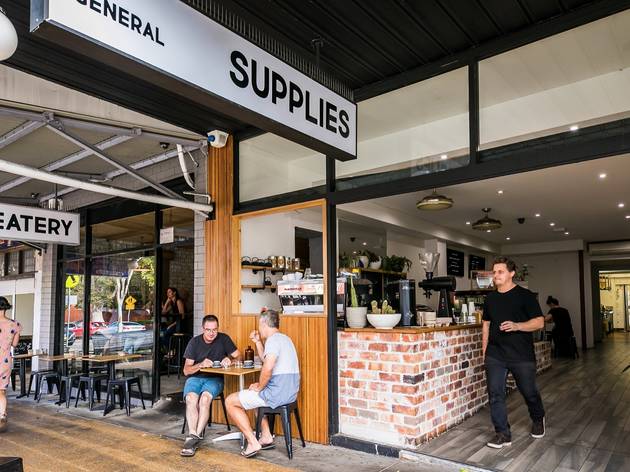 7/19
Photograph: Anna Kucera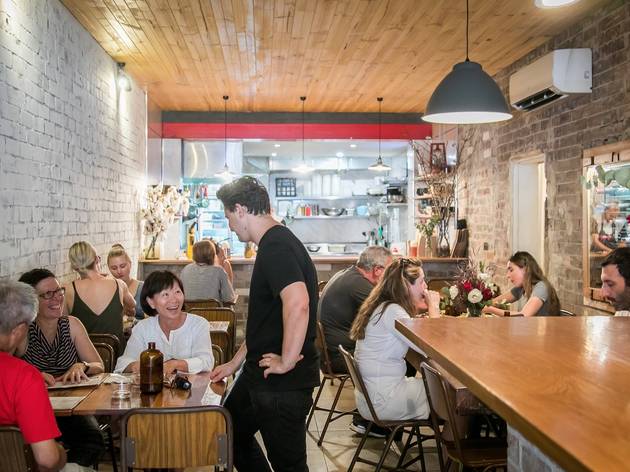 8/19
Photograph: Anna Kucera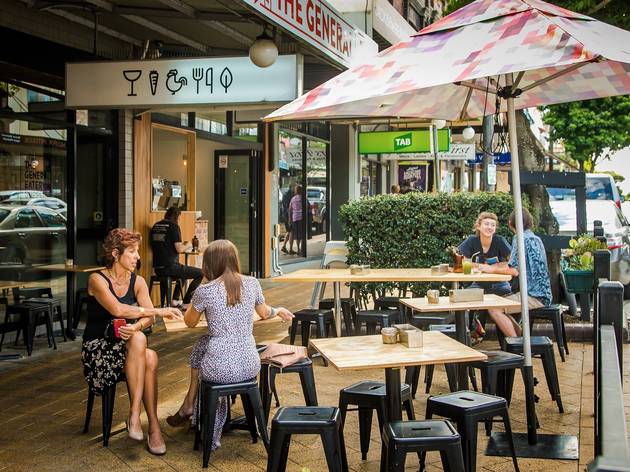 9/19
Photograph: Anna Kucera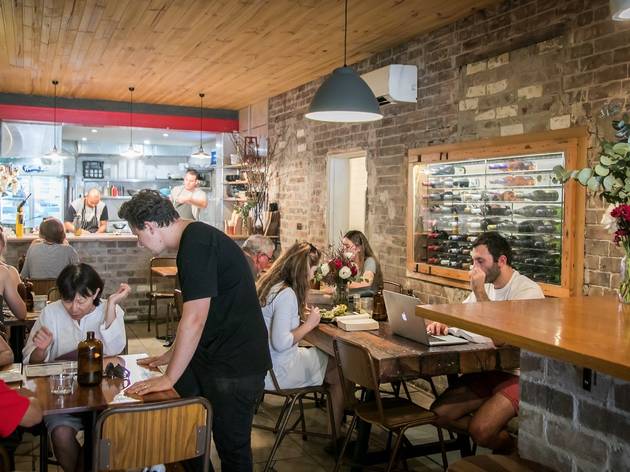 10/19
Photograph: Anna Kucera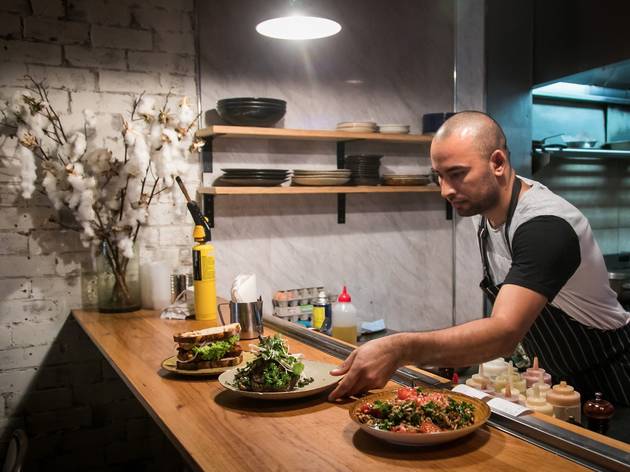 11/19
Photograph: Anna Kucera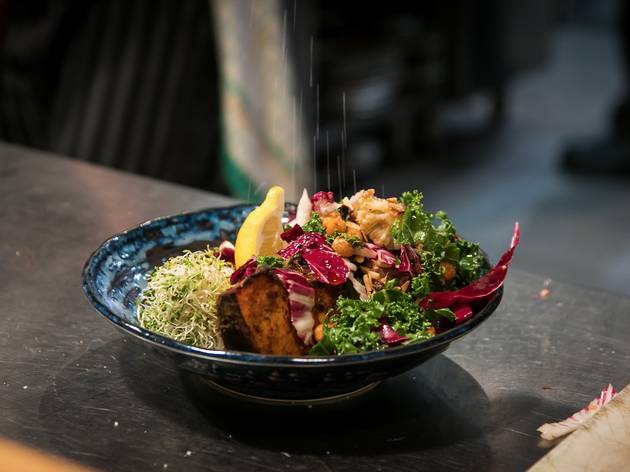 12/19
Photograph: Anna Kucera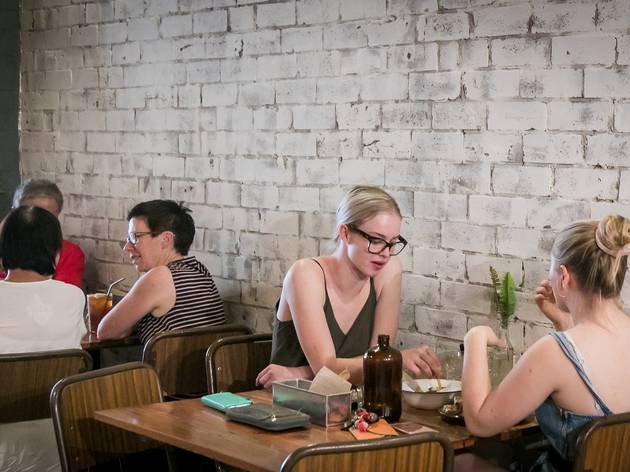 13/19
Photograph: Anna Kucera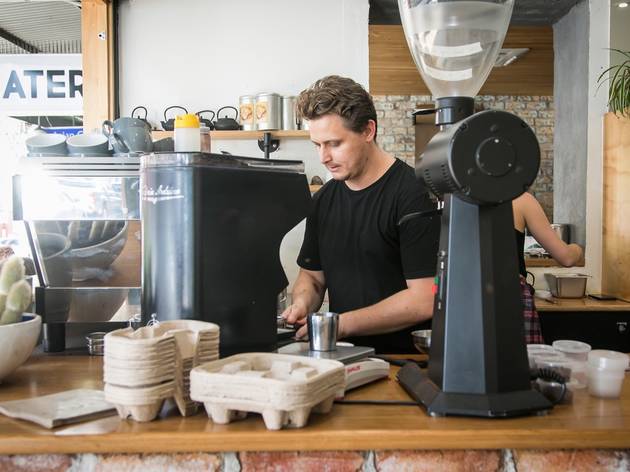 14/19
Photograph: Anna Kucera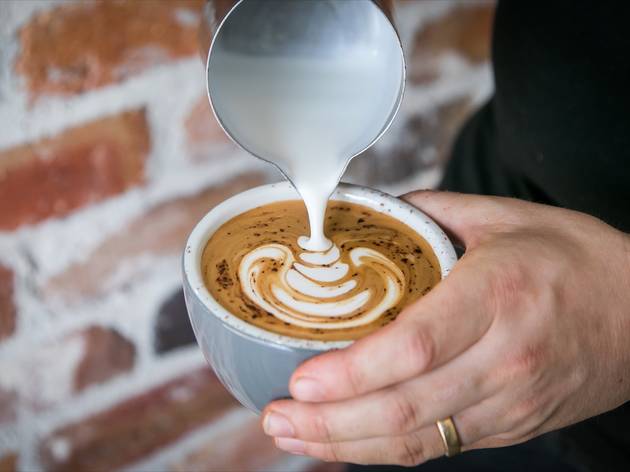 15/19
Photograph: Anna Kucera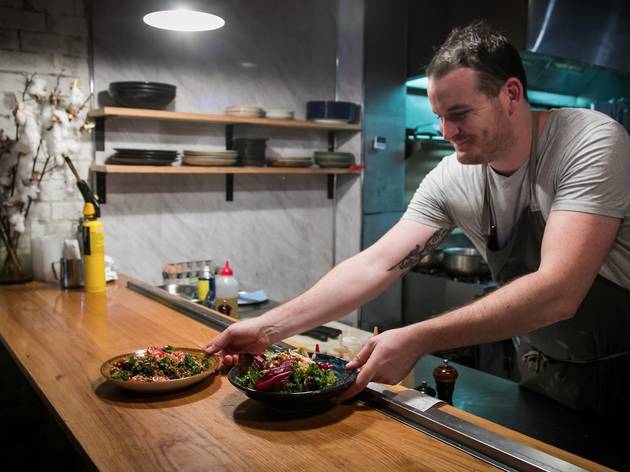 16/19
Photograph: Anna Kucera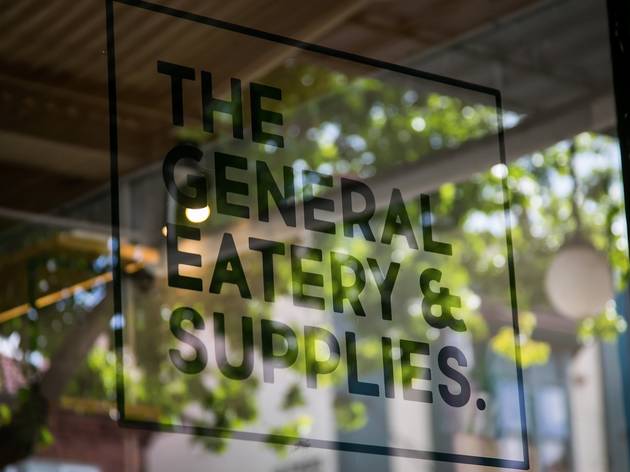 17/19
Photograph: Anna Kucera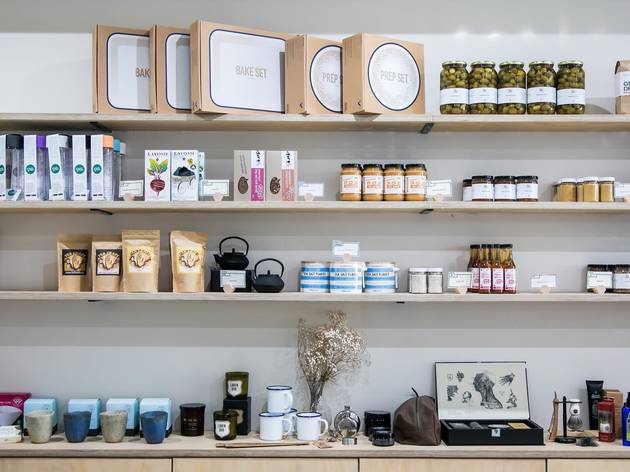 18/19
Photograph: Anna Kucera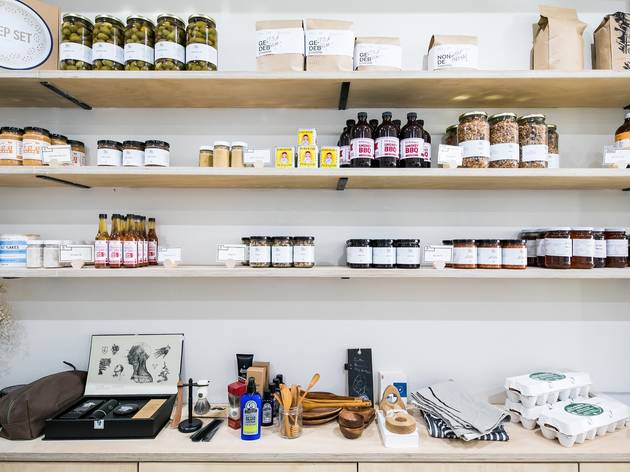 19/19
Photograph: Anna Kucera
Time Out says
Dulwich Hill's main drag has a schmick café, takeaway shop and mini larder
When you see 'passion pop' as one of the first things on a brunch menu, you may take a brief mental detour back to your days of chugging the purple-labelled, fizzy goon. But here at the General Eatery and Supplies – a dainty Dulwich Hill café – passion pop is their delicious housemade soda that you'll sip through an environmentally sound steel straw. Another nostalgic sweet treat on the menu is the chocolate peanut butter milkshake, which tastes like a frothy Snickers.
For slightly more grown-up, non-liquid options, you'll find good breakfast favourites like avocado on toast, granola and eggs-your-way alongside a bunch of burgers. You'll notice plenty of vegan ops on the menu too, like the mushies on toast. A thick-cut slice of Bread and Butter Project rye batard comes slathered in celeriac puree, which adds a creaminess where non-vegans would usually miss butter. Swiss brown mushrooms are cooked so they are still juicy but not soggy, while whole cloves of roast garlic add richness. A double green smash of charred kale and dressed salad leaves on top adds freshness, and there's a scattering of enoki mushrooms for texture too. It's an awesome plant-based breakfast that showcases why they say mushrooms are the meat of the veggo world – hearty, flavoursome and filling.
We were excited to see the corn fritter burger on the menu: a bacon-and-egg-roll-meets-fritter baby. The bacon is crisp and the avo aplenty, but the fritter could do with a bit more of a squish on the grill, or some more time in the fryer to ensure it's cooked right through. We're also not quite sold on the slightly sweet milk bun – the housemade barbecue sauce already does a good job of adding a subtle, sweet smokiness that anything more is unnecessary. These, however, are detailed takeaways on what overall would be pretty solid if you were hungover and in need of a hand held breakfast fix. Also, make sure you round your morning out with a slice of carrot loaf – aka banana bread's slightly more mature cousin. A three-centimetre thick slice of nut-studded, super-moist cake comes topped with a wodge of melted maple butter. It goes down damn well with a coffee, in which they use Single O beans.
Once you've finished your brekky it's worth having a peek at the 'supplies' side of the café where you'll find cute ceramics, free-range eggs and housemade barbecue and hot sauces, alongside takeaway sandos, salads and coffees.
The main drag of Dulwich Hill is lined with dollar shops, dentists and bakeries. The General Eatery is changing things up by bringing a solid brunch offering, housemade treats, a pop-up florist and good coffee to the mix, with great success.
Details
Address:
514 Marrickville Rd
Dulwich Hill
Sydney
2203

Contact:
Opening hours:
Mon-Sat 7am-3pm; Sun 8am-3pm
Users say