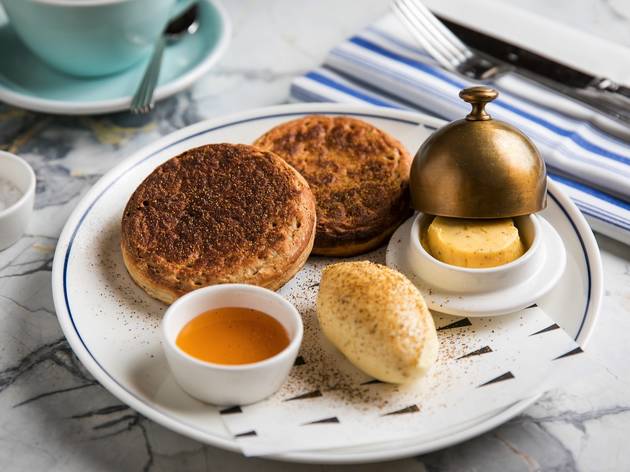 1/12
Photograph: Anna Kucera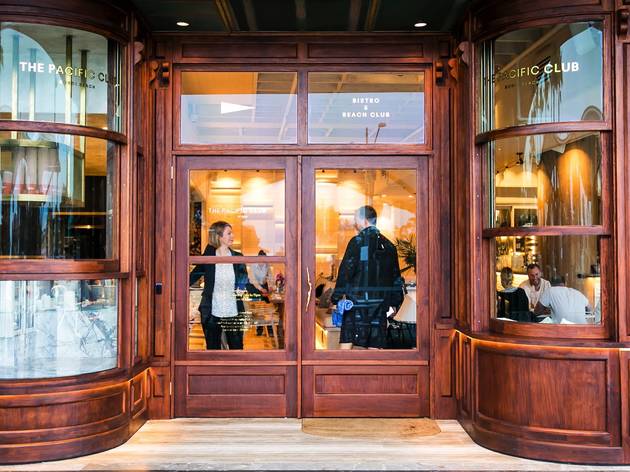 2/12
Photograph: Anna Kucera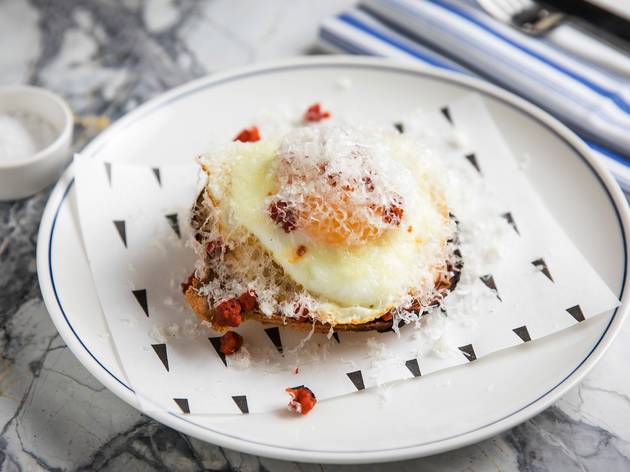 3/12
Photograph: Anna Kucera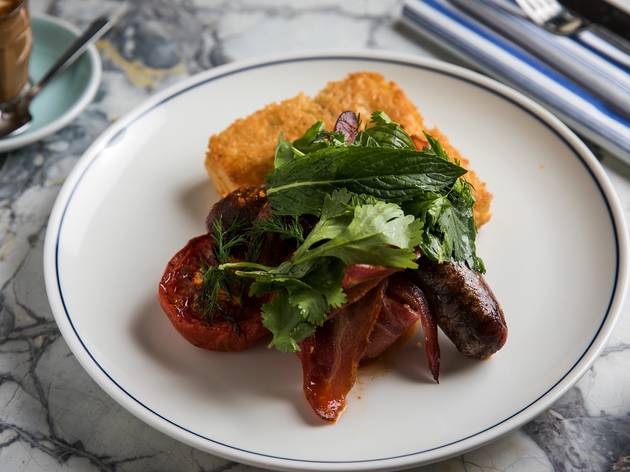 4/12
Photograph: Anna Kucera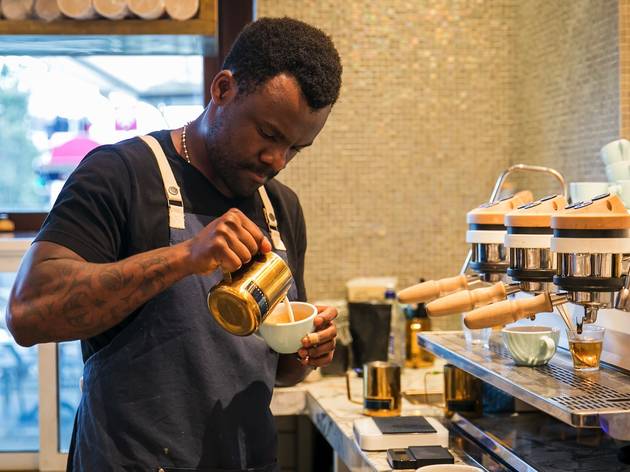 5/12
Photograph: Anna Kucera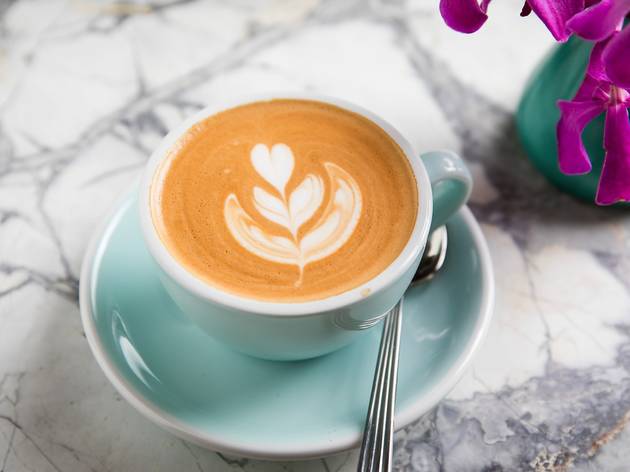 6/12
Photograph: Anna Kucera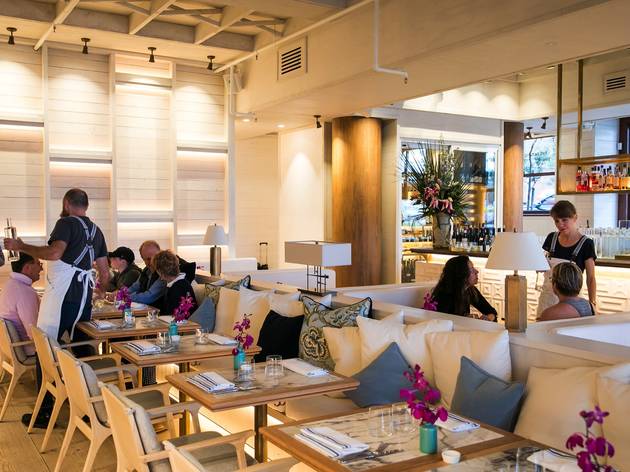 7/12
Photograph: Anna Kucera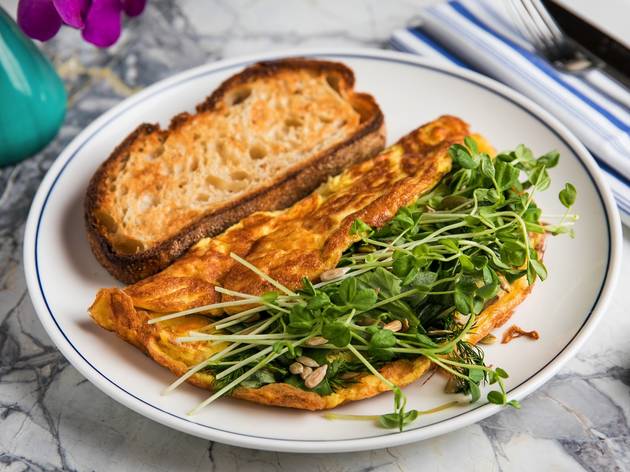 8/12
Photograph: Anna Kucera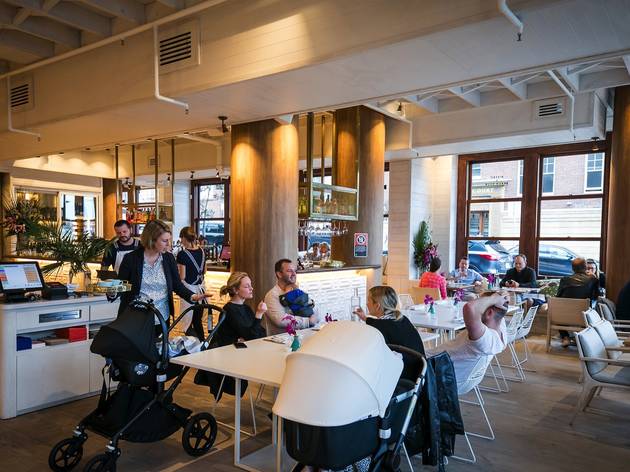 9/12
Photograph: Anna Kucera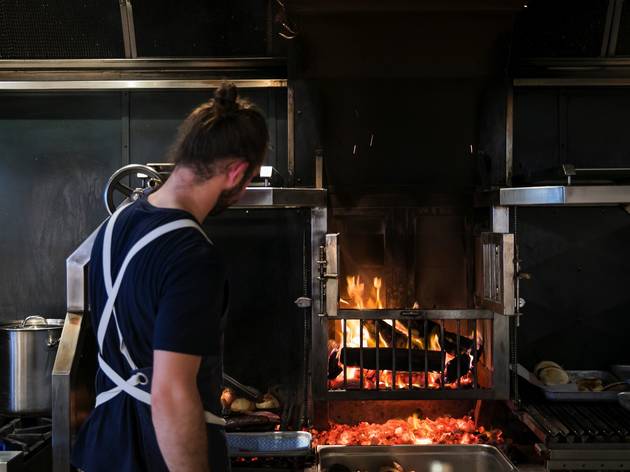 10/12
Photograph: Anna Kucera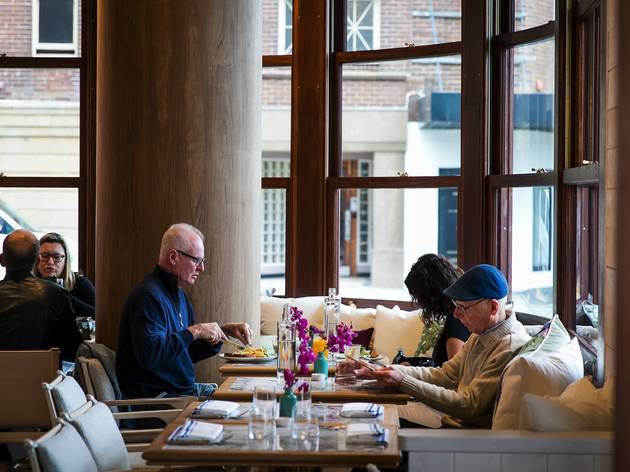 11/12
Photograph: Anna Kucera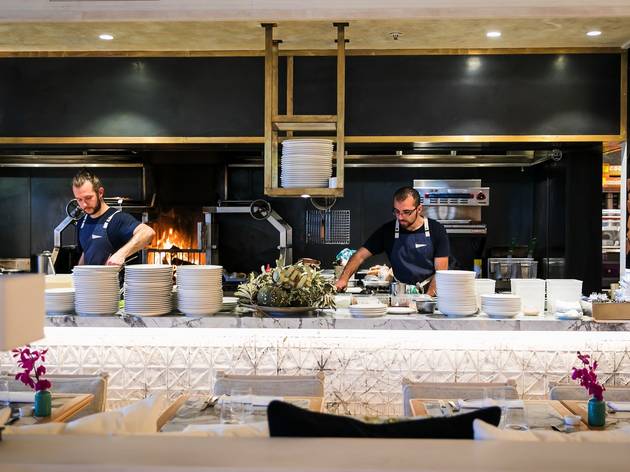 12/12
Photograph: Anna Kucera
Time Out says
The question of where to take guests for breakfast in Bondi now has a definitive answer
If you're going to build an all-day restaurant on the fêted Campbell Parade you may as well go all in. Wear the extra cost of those beautiful curved timber window frames and gold lettering – it'll make people feel like they're entering a luxe hotel. Shell out on brass clipboards that are so hefty they turn your menu into a weapon. Pony up for a big open kitchen complete with glowing wood fire and mosaic mural of life savers. And why not throw caution to the wind and install soft, white banquettes? It seems like a dangerous proposition, and already some cushions are showing signs of less-than-careful consumption, but it also gives the place a lived-in look. They want you to touch as well as look.
The Pacific Club is here to make a good impression, and being able to book a table for breakfast is a surefire way to start things off on the right foot. In spite of attentive service coffees arrive in their own good time, so take it as a sign that this is not the place to treat your morning meal as a line-item to be ticked off your to-do list. Relax, settle deeper into the pile of cushions and enjoy the breeze and sunshine pouring in through the banks of open windows.
Order chewy crumpets, bronzed over the wood fire and served with honey, a pot of warm butter spiked with wattleseed, and a white chocolate ganache. That last item is saved from being excessively sweet by the substitution of yoghurt in place of cream, giving it a tangy balance. It's still pretty sweet, but if you ordered chocolate for breakfast then you should have seen this coming.
Their jaffles are round pods crammed with a cowboy bean mix spiced with fennel and coriander seeds and a little chilli. On top, they sling a fried egg and a flurry of grated manchego, but it's worth opting for the $2 upgrade to include a rubble of 'nduja – its rich, spicy, meatiness ties this big-sky breakfast together.
Egg in a hole is like eating a giant, self-saucing crouton, paired with belly bacon, juicy LP's Quality Meats brekkie sausages, fried tomatoes and a dousing of fermented chilli hot sauce that they keep on a shelf behind the coffee machine. Are you picking up that subtle British theme running through the menu? But for every crumpet or fry-up, there's a native Australian ingredient shifting the focus.
Are we surprised that a smoothie here costs you $11.50? Not really, Bondi is a city leader in the drinks-at-solid-food-prices economy, but here they are using Kakadu and Davidson's plums, finger lime, kale, macadamia and pear, which makes this a smoothie you can write home about.
It would appear that if you drill down, out-of-towners and local breakfast hunters are in fact after the same thing: an aesthetically pleasing combination of creative cooking and beach proximity. And the fact that you can book won't stop people queuing outside the Pacific Club's door. It's a good-looking place, and people want to be seen here. Lucky thing it's open all day.
Details
Best selling Time Out Offers