Heads up! We're working hard to be accurate – but these are unusual times, so please always check before heading out.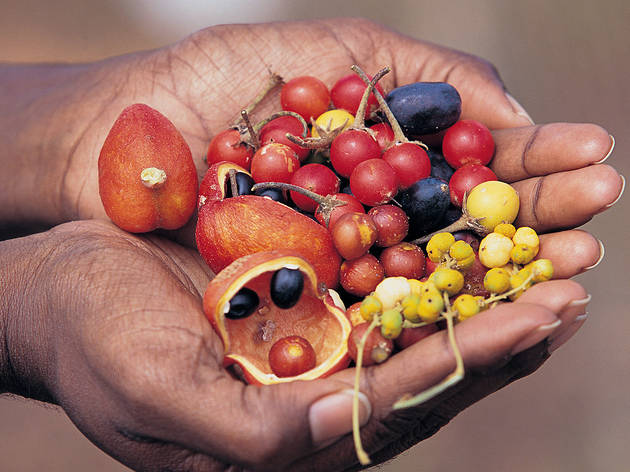 The rise of bushfood
Australian native ingredients are destined to go mainstream, but will the traditional owners of this cuisine get their due?
Ever since René Redzepi transplanted Noma to Sydney for ten weeks in 2016, there's been a global buzz around native Australian ingredients. But for the local Aboriginal community, promoting, using and preserving these foods is so much more than a culinary fad.
No one knows this better than Aboriginal historian and writer Bruce Pascoe. Pascoe's 2014 book, Dark Emu, drew upon a wealth of evidence – including explorers' notebooks and colonial diaries – to prove that Aboriginal people cultivated crops prior to white settlement. "Aboriginal people had an agricultural economy, which does indicate ownership of the land," Pascoe tells Time Out.
The discovery of a 30,000-year-old grindstone in Cuddie Springs, NSW stands as proof that Aboriginal people were the first to grind flour – and in turn may be regarded as the world's first bakers. "They ground grains to make flour and starches, and used ferments of bush honey and banksia to bake breads," Pascoe says.
His research into the agricultural practices of Aboriginal Australians inspired him to start a Pozible campaign and launch the Gurandgi Munjie Food Company. "We've been working on cultivating kangaroo grass, native millet and murnong (yam daisy). They're highly nutritious – much more so than wheat – they promote good digestion, and most don't have any gluten."
But the big plus is their effect on the environment. "I don't know why it has taken Australia so long to consider these plants, but it's now more important than ever. As they are perennial, you don't need to turn over the soil, and they have massive root systems, so they are drought-resistant."
Another of Australia's biggest proponents of Indigenous ingredients is Scottish-born chef Jock Zonfrillo. When Zonfrillo arrived 16 years ago, he was struck by the lack of defined Australian cuisine. Since then, he's been on a mission to showcase our native foods, cultivating relationships with communities across the country.
His acclaimed Restaurant Orana in Adelaide features 400-odd ingredients throughout the year, and his work with the Orana Foundation aims to catalogue 1,000 indigenous foods in its first 12 months.
In conjunction with the University of Adelaide, the Botanic Gardens and the South Australian Museum, the Orana Foundation is collating the nutritional, medicinal, seasonal and culinary properties of native foods into an open-source database. By documenting these traditional ingredients and techniques, Jock hopes to not only preserve this knowledge, but also bring our native foods to a wider audience.
We talked to Zonfrillo at the Estrella Damm Gastronomy Congress in April as part of the Melbourne Food and Wine Festival about how he goes about introducing native ingredients to the wider public. "The challenge with presenting ingredients such as Kakadu plums is they're not that delicious on their own. A lot of them are like a bulb of garlic… you wouldn't pick a bulb of garlic out of the ground, bite into it and say, 'mmm that's delicious.' But when you braise it in a stew or casserole, it is, and that's the thing that no one has taken the time to do. We want people to come to Orana and eat indigenous ingredients, and go, 'Fuck me, they're delicious'."
Sharon Windsor is the founder of Indigiearth, an Aboriginal-owned native products business based in Mudgee, NSW. Windsor believes in the importance of encouraging Indigenous ownership and Indigenous self-determination when it comes to the commercialisation of bush foods. "Unfortunately some big buyers go into communities and don't pay fair prices or don't pay at all," she says. "If you're going to use native ingredients, ask suppliers if they're Indigenous. Ask what their Indigenous involvements are, and what they put back into communities."
"You can't eat our food if you can't swallow our history," adds Pascoe. "You can't have these products without our culture. And these products will be in supermarkets within three years. I hope Aboriginal people are going to make money out of this… but it will depend on you."
Native ingredients to try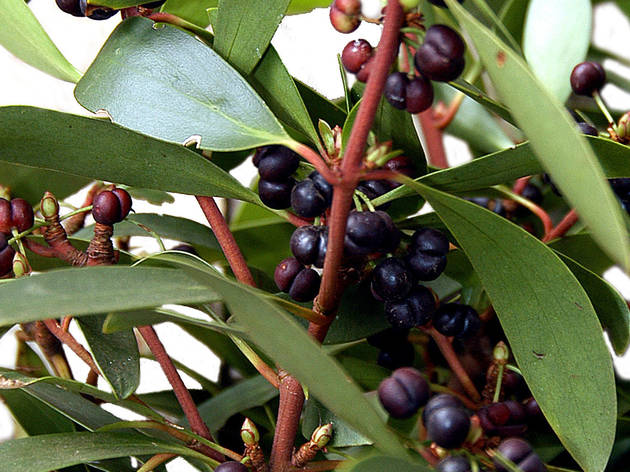 Photograph: CSIRO
The berries of the Tasmanian mountain pepper have an intense, fruity flavour, while the pepperleaves are milder. Grind lemon myrtle and pepperberries to season fish and chips, or use in soups, stews and dressings.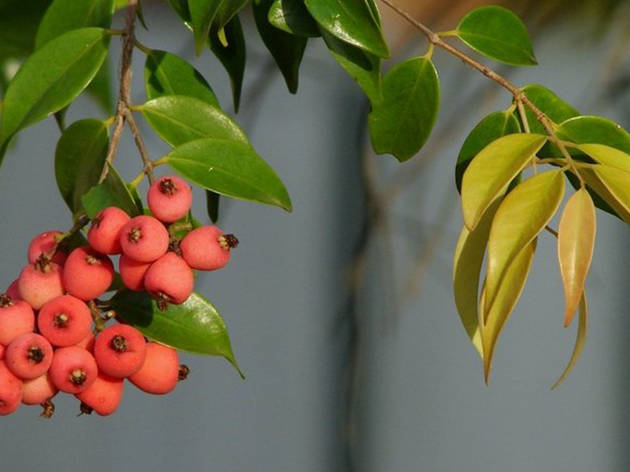 Photograph: Tatiana Gerus
Riberry, or lilly pilly, is grown in gardens across Australia. From December to February, trawl your neighbourhood for pink-purple riberries to use in cakes, crumbles and sauces.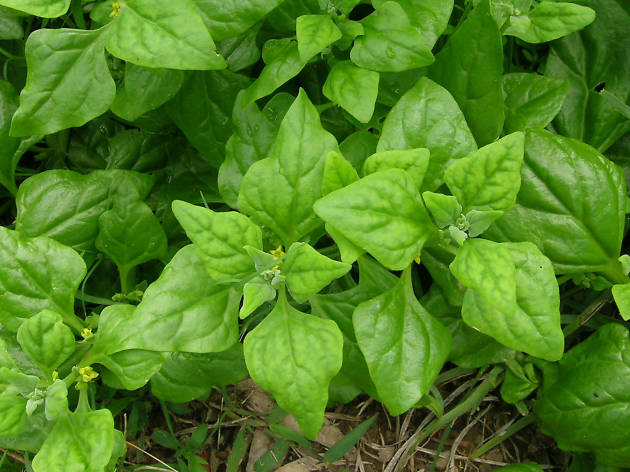 Photograph: Harry Rose
Use these leafy greens in place of spinach, but blanch them first to remove the oxalates.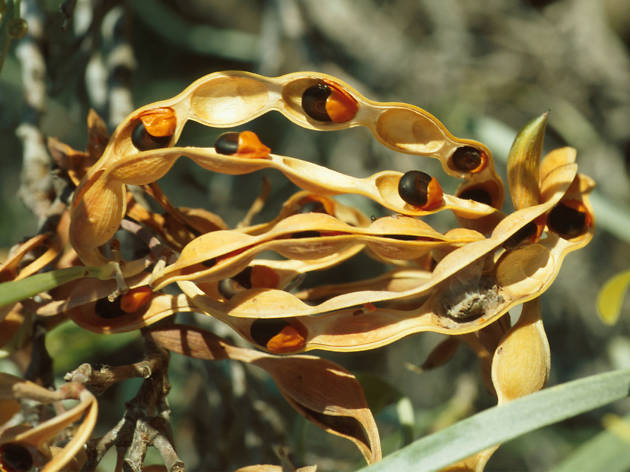 Photograph: CSIRO
Roasted ground wattleseed adds an earthy coffee note to baked goods and creamy desserts.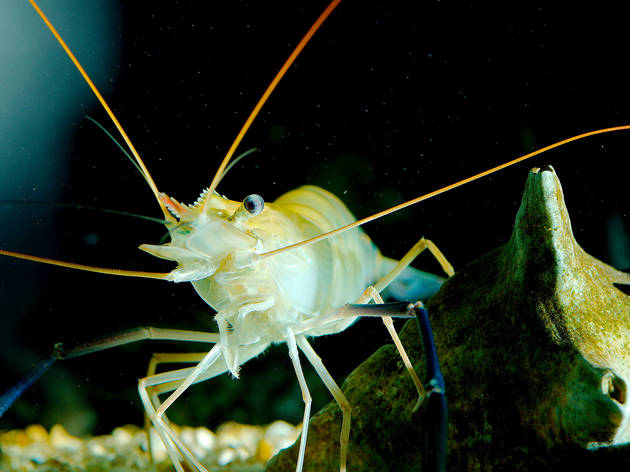 Photograph: Josh More
Kangaroo, wallaby and emu are now readily available, and keep an eye out for cherabin (native prawns) in the near future.
If you're not already clued up on the subject, it can be hard to know what produce is native, and what isn't, to this country. Our upcoming Time Out Talk, The Politics of Bushfood Now, will help with that (book your tickets here), but here's a quick guide to get you in the mood in the meantime.