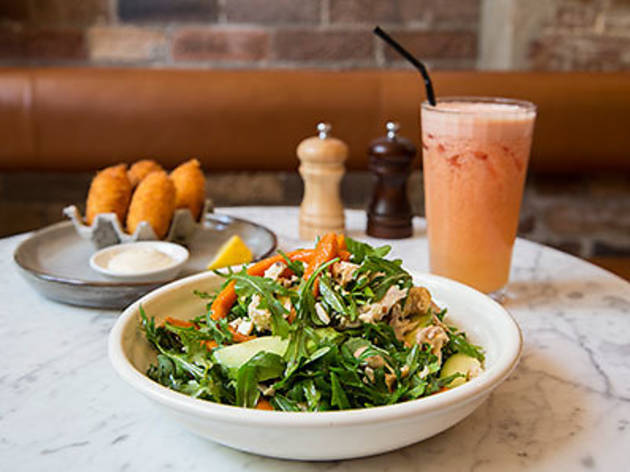 1/14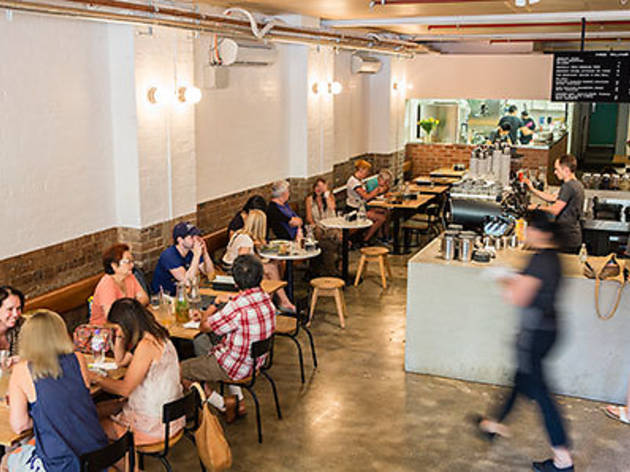 2/14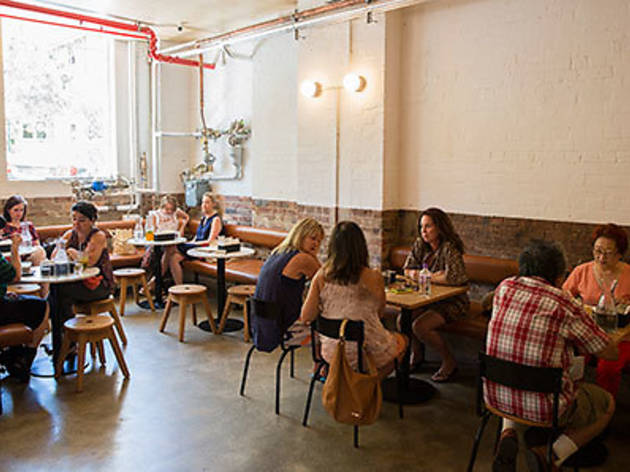 3/14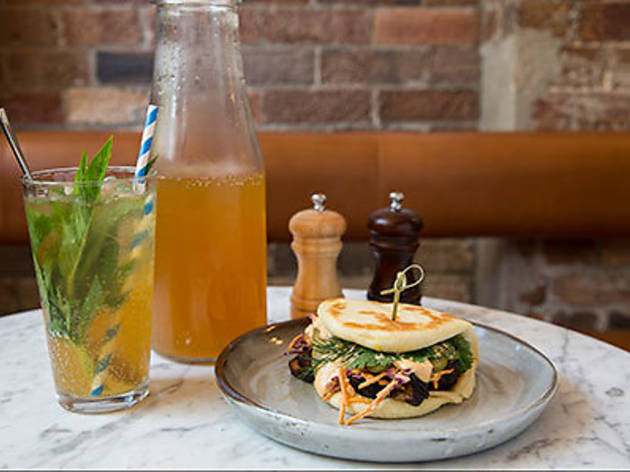 4/14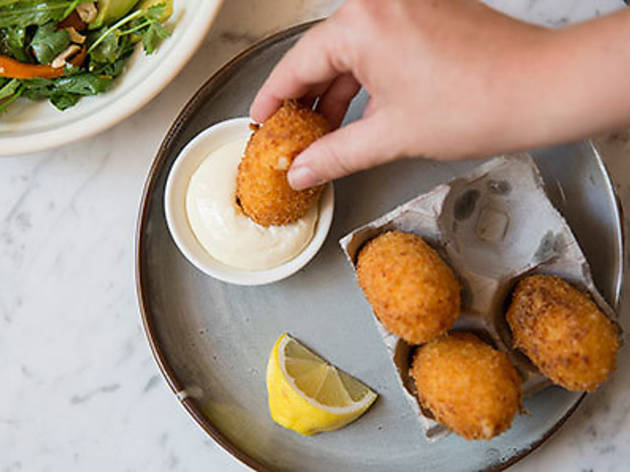 5/14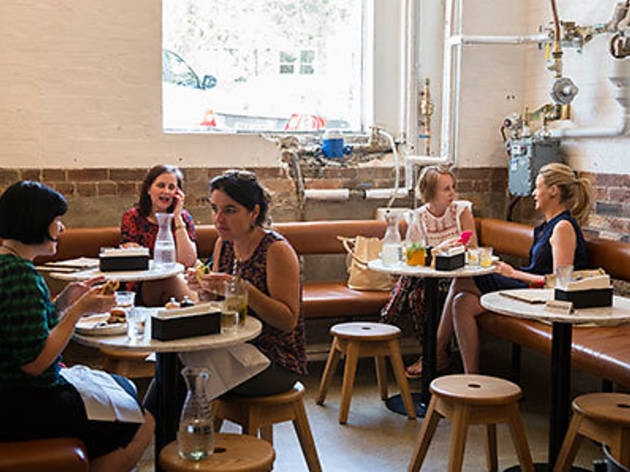 6/14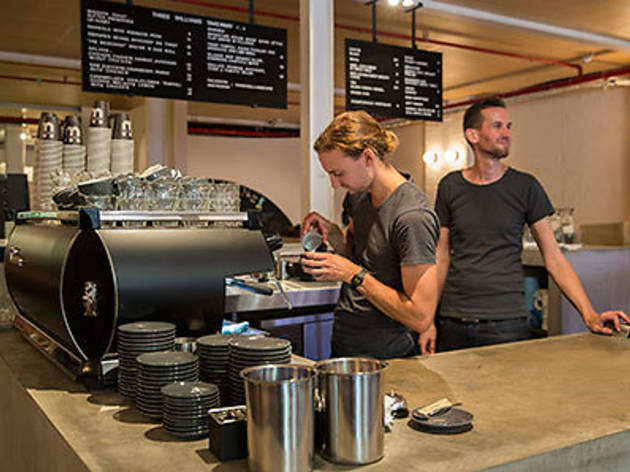 7/14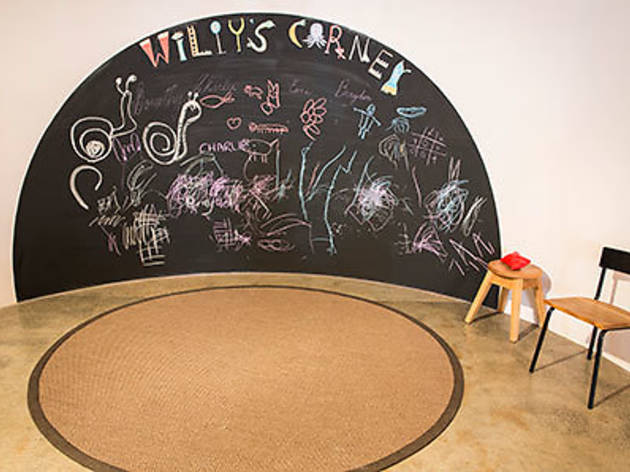 8/14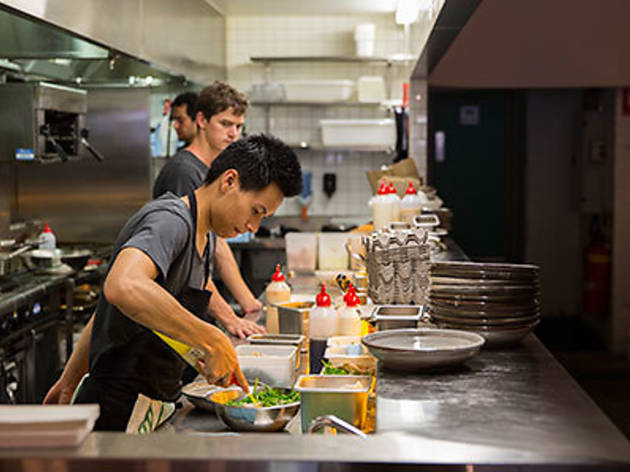 9/14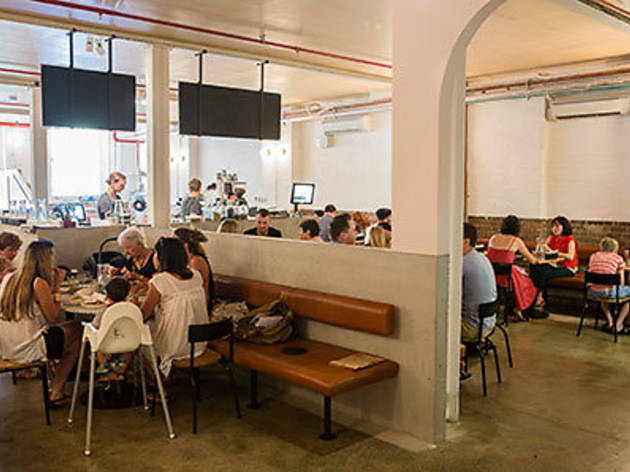 10/14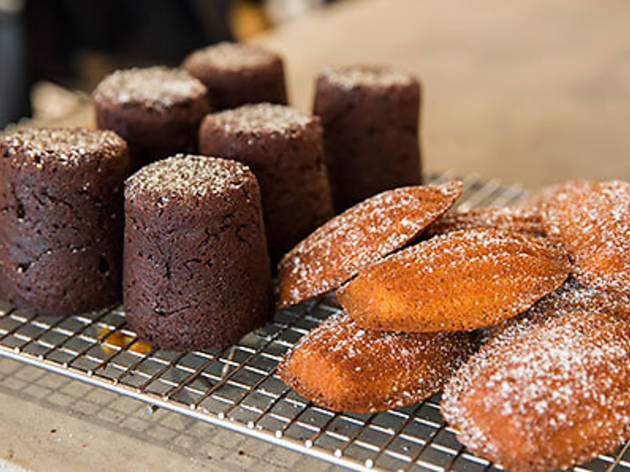 11/14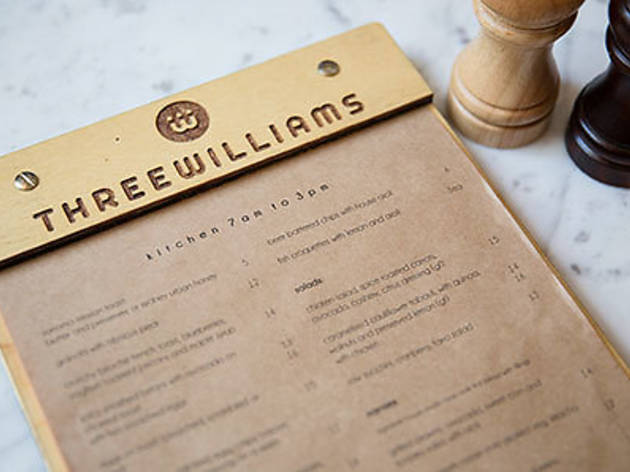 12/14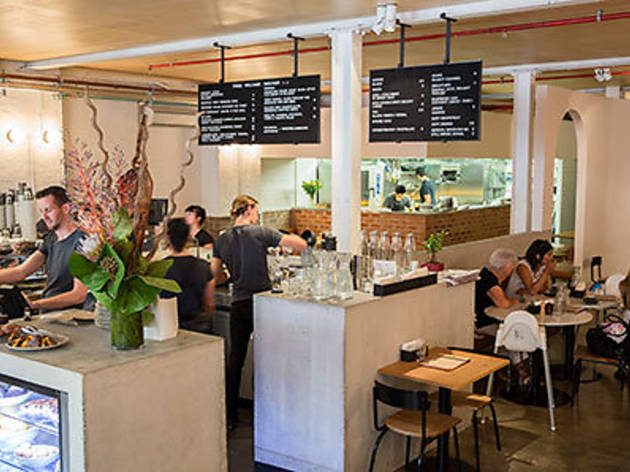 13/14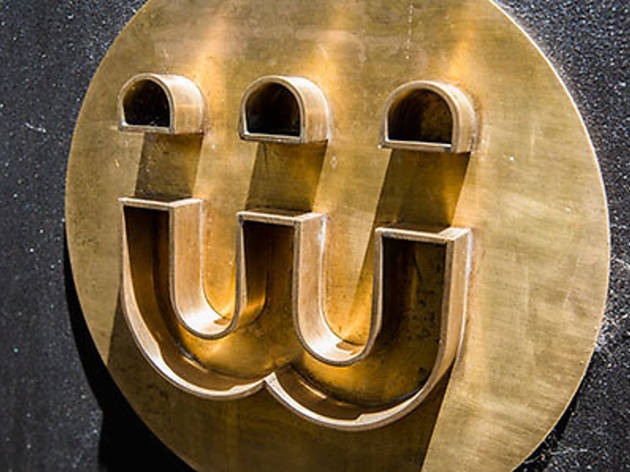 14/14
Time Out says
Escape the summer heat in this cool, concrete café in the heart of Redfern
Redfern's eats and drinks have long been divided into two distinct hubs. On the Station side you have Chapter Five Espresso, Milk Bar by Café Ish and Arcadia Liquors taking care of business, while the east side boasts St Jude, Kepos Street Kitchen and the Norfolk. But the unremarkable stretch of Elizabeth Street that divided east and west Redfern has never had much in the way of a dining scene to call its own, until now.

In late November, modern Korean restaurant Moon Park opened on the corner of Elizabeth and Redfern Streets, and now the very attractive Three Williams café has chimed in on the same block to take care of the day trade with sodas, sweets and sambos.

You'll find the café in a big, sunken concrete bunker where the happy babble of café chat bounces off the walls. Save for some pinewood panelling and a big blackboard wall up the back, the décor is kept minimal thanks to Anthony Gill Architects who also designed Berta and Ester and clearly have a fondness for elegant concrete dining spaces. Warm leather banquettes and tables ring the room with a central beverage and control pod in the middle and a kitchen in the far corner. It's sleek and simple.

There's already a waitlist mid-morning on a Sunday, but staffers are fully prepared for the madness of the early-adopter crowd. There's a friendly maître d' to take names and numbers and the ample apron-clad floor staff are old hands at the service game. If queues just aren't your bag they have an abridged takeaway menu on ceiling-mounted blackboards. If you're after the brioche French toast, you'll have to bide your time.

You can get a cooked breakfast here, but our tip is to save this trip for lunch, and not just because the line vanishes by 1.30pm. Here the humble sarnie gets a sub-continental makeover. Tender beef brisket, creamy coleslaw, pickles and chipotle mayo are wrapped up inside a buttery house-made naan. The chipotle flavour isn't quite forceful enough to balance the rich beef fat and mayo, but that doesn't stop it being a tasty and messy endeavour nevertheless.

Feel like a little fried something? We hear you, and so do the Three Williams crew, which is why you can buy the crumbed fish croquettes individually. We double down on the little football-shaped nuggets of mashed potato and mild hapuku that come with garlicky aioli and a lemon cheek.

Skip the raspberry and coconut smoothie and the super mild coffee and opt instead for the cleansing bite of a fresh pink grapefruit juice. Or if you like your drinks long, cold and sweet, they do carafes of pineapple and mint soda.

In the dessert cabinet they have golden, sugar-dusted madeleines and syrupy, spiced Persian love cakes brought in from Brickfields, but we cast aside refinement and go straight for the pink iced doughnuts. They may look just like your standard tuckshop treat, but there's a slightly bitter finish to the pink grapefruit icing. That's a win for grown-up palates.

Redfern's dining star is on the rise and if it means more beautiful cafés with great service we say shoot for the moon.
Details