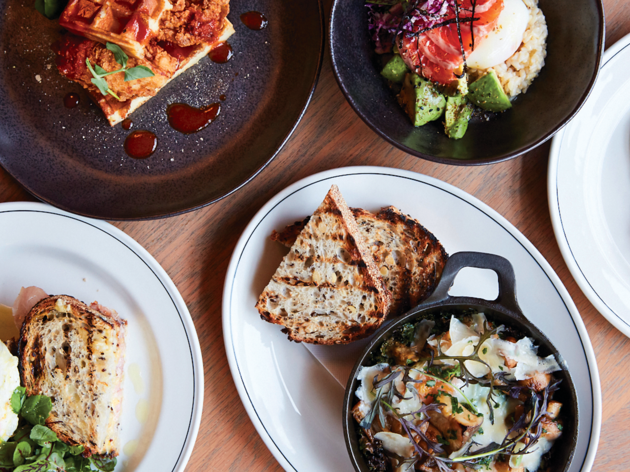 Are there any sweeter words than 'unlimited Mimosas'?
In our humble opinion, a bottomless mimosa brunch is the only type of brunch that should exist. What better way is there to catch up with your besties, shake off last night's hangover, and forget that there are people going for beachside runs at this hour?
Luxe Woollahra pub Hotel Centennial gets this, which is why they're doing unlimited strawberry and basil Mimosas as part of their $70 two-course brunch menu every weekend from 10am to midday.
Don't fill up on too quickly though, because the menu, designed by soon-to-depart head chef Justin North (Becasse), definitely isn't an afterthought. It's elegant yet casual fare, full of fresh ingredients. For course one you can pick between a fruit and berry salad or pickled vegetables with charred eggplant dip, furikake and sourdough toast. Moving to course two, there's a king trout sashimi breakfast bowl with avo, wombok, nori, brown rice and soft egg, or for a more substantial hit of protein, the brioche sandwich comes with grilled chorizo, smoked bacon, fried biodynamic egg and fennel salad.
It's the brunch Donna Meagle and Tom Haverford would want you to have.