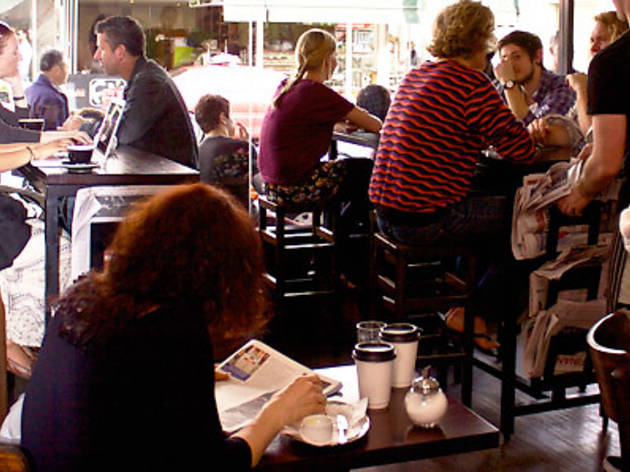 Time Out says
The Shire is home to some serious coffee enthusiasts thanks to this great café
If you ask someone from the 'Shire where to go for a decent cup of coffee they will inevitably say White Horse. This small espresso bar is hidden away in Sutherland - not a suburb famed for its coffee culture. That's all changing, though, since White Horse came cantering into town.

It's not uncommon to find the line creeping out the front door of this café as locals patiently wait for a sip of the good stuff. Owners Matthew 'Ristretto' Sprem and Dominic 'Domtron' Majdandzic remember everyone's names (even if you can't remember theirs) and once inside, you'll find it hard to leave.

The crowd is pretty mixed – there are suits from the local business district, then there's the muesli crowd, who will sit through from early morning. It's a good balance though, and a testament to the fact that top-quality coffee doesn't discriminate.

White Horse is really about coffee and the food menu is café standard, albeit with all the right gourmet touches. The bocconcini, tomato and pesto sandwich is a standout, but the remainder of the food? Well, it's the usual suspects – banana bread, muesli, croissants.

Coffee is where they'll get you. Domtron is a former Australian Barista champion who speaks about the bean with a passion that's almost infectious. The crew has now started roasting their own coffee too, so don't be surprised if you learn something during your visit.

There are few cafés worth travelling a distance for but White Horse is one of them - unless, of course, you already live in the Shire, in which case just go there. The vibe is good, but the coffee is better – and to be surrounded by people at the top of their game is refreshing.

Details