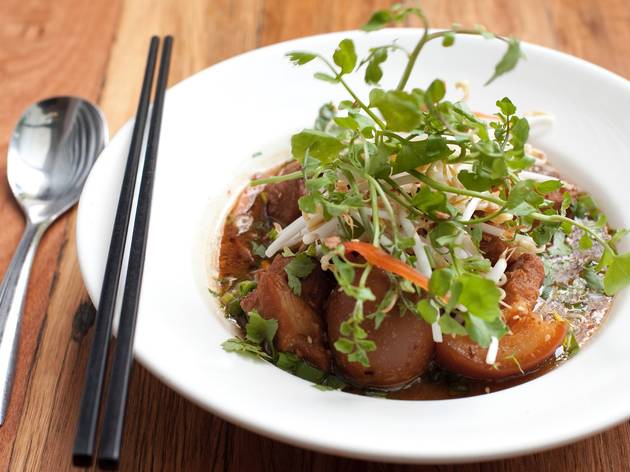 1/6
Photograph: Daniel Boud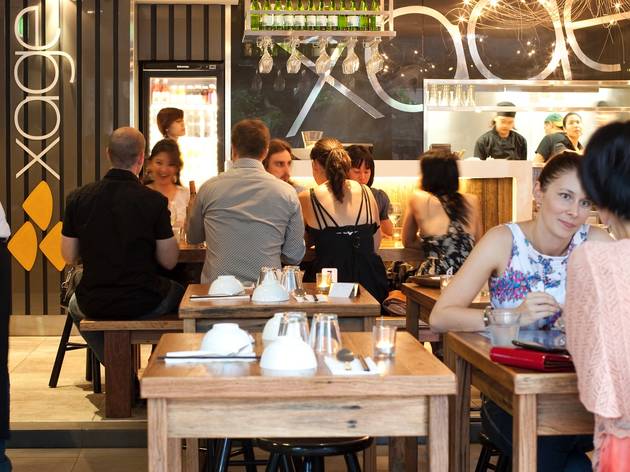 2/6
Photograph: Daniel Boud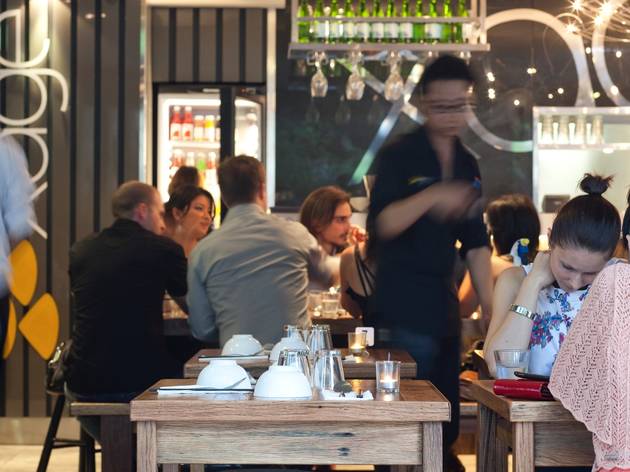 3/6
Photograph: Daniel Boud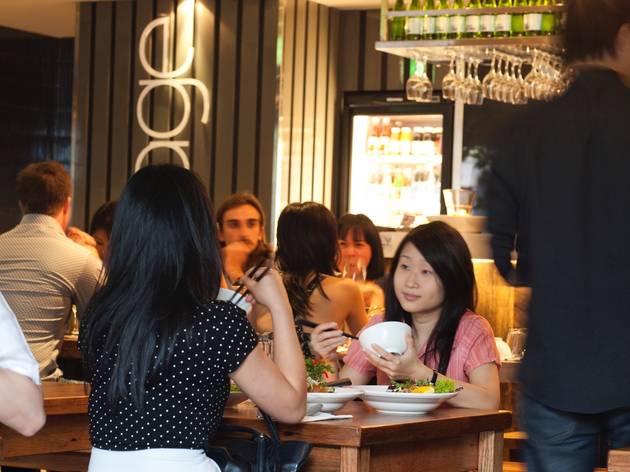 4/6
Photograph: Daniel Boud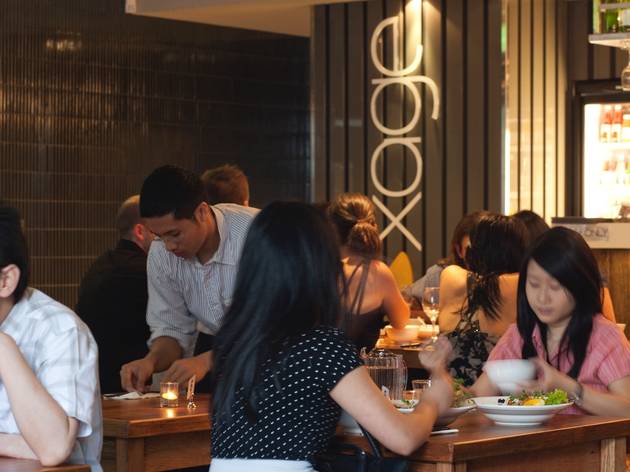 5/6
Photograph: Daniel Boud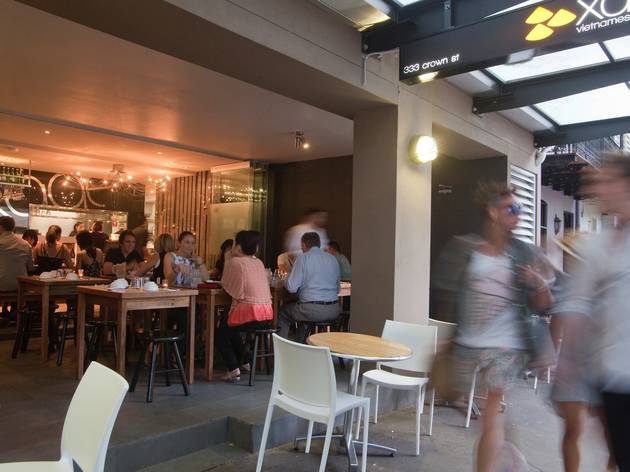 6/6
Photograph: Daniel Boud
Time Out says
Hankering for decent Vietnamese and don't want to schlep to Cabramatta?
This streetside Vietnamese joint, brought to you by the folks behind CBD favourite Summer Roll, may have opened a mere few weeks ago but is doing huge trade thanks to incredibly cheap prices for super tasty food.
Xage are also BYO so either come prepared or prepare for a trip to the Dolphin hotel. Crack a six-pack of 333 and order the likes of the crisp chicken and mushroom spring rolls. These long, skinny fingers are the perfect beer snack. They also offer a duck fillet pancake summer roll which, though carbtacular, is a bit thick and cakey.
Make sure to try some of their signature dishes (marked on the menu) such as the slow cooked pork kho – a sweet melt-in-the-mouth braise of pork bits topped with fresh chilli and a nest of bean shoots. Unfortunately they're sold out of the slow cooked beef curry with lotus roots on our visit but the yellow curry of chicken potato and okra topped with a mess of green onion is most definitely worth a shot. Grilled pork vermicelli salad is pretty underwhelming compared to some of the other dishes on offer, though the grilled bits of spongy pork sausage are very tasty on their own.
Xage (pronounce it 'sage') is cheap, it's run by a friendly crew and best of all, is super casual. They're only open for dinner at the moment, but watch out for lunch in 2010.
The inner east is severely lacking in the good Vietnamese food department. Eastern suburbs darling Phamish might want to watch its back.
Details
Users say