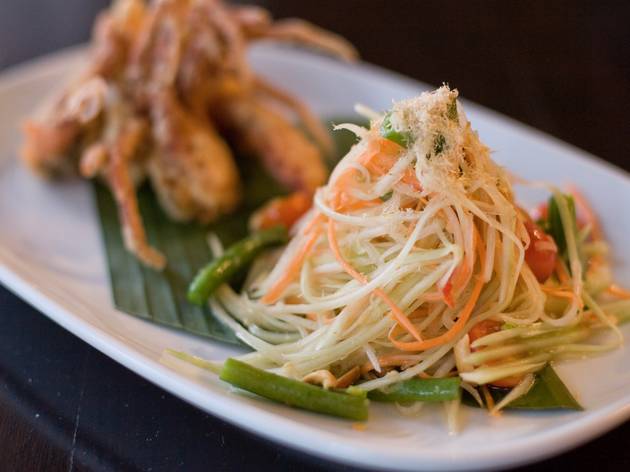 1/8
Photograph: Daniel Boud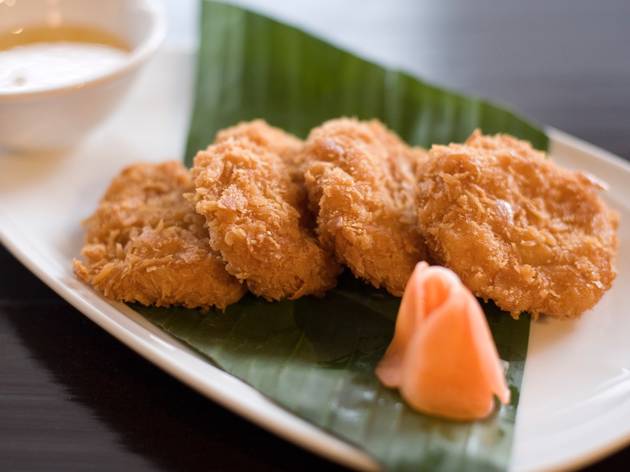 2/8
Photograph: Daniel Boud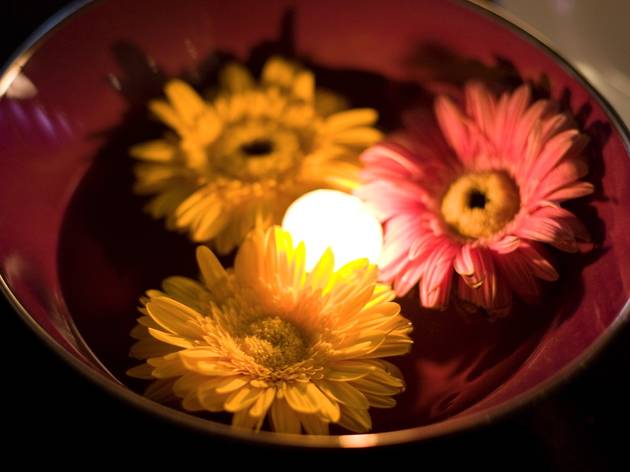 3/8
Photograph: Daniel Boud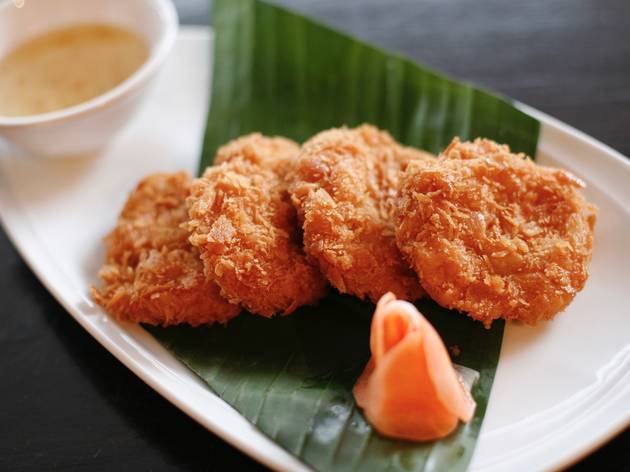 4/8
Photograph: Daniel Boud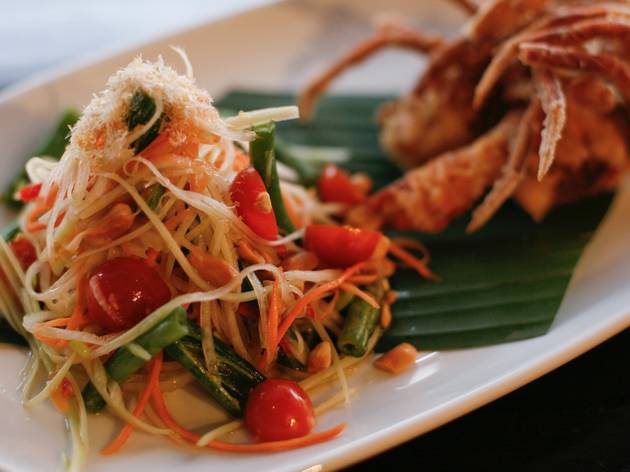 5/8
Photograph: Daniel Boud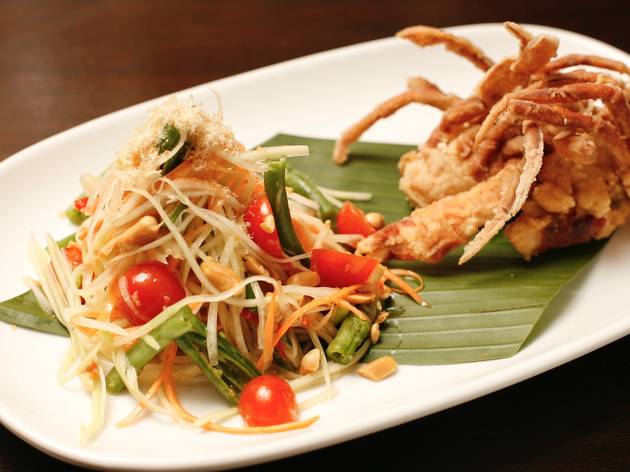 6/8
Photograph: Daniel Boud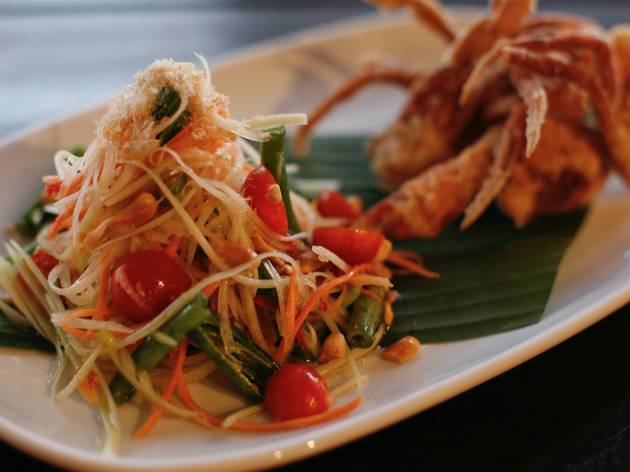 7/8
Photograph: Daniel Boud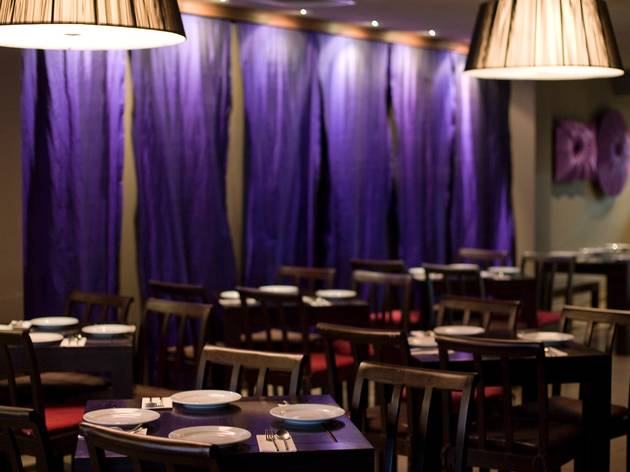 8/8
Photograph: Daniel Boud
Time Out says
Let's hear it for the new wave of Thai restaurant opening up around Sydney: Chat Thai's new Westfield branch with its own dessert bar; the new Balmain Spice I Am; Caysorn - the new southern Thai place in Chinatown; and Campbell Street's Yok Yor
Yok Yor is Thainatown's newest and greatest addition, where you can get a very authentic som tom replete with fermented, salted crab. We don't recommend the hot, sour, salad with its fermented stank if you're a spice wuss or aren't nuts about food with a little bit of funk on it. Definitely don't eat it if you're hung over. There's a whole som tum menu to choose from, though, some with salted egg, or fresh blue swimmer crab, and there's the regular chilli, dried shrimp and peanut action to boot.

You might like to start with a 'pinkie milk' - a fluoro-pink flavoured milk that's high on the sweetness and low on fizz so you can slam it down, fast. It's the strongest flavoured milk we've ever had and it'll have you bouncing off the walls for days. There's also 'greenie milk', which we wouldn't repeat offend on, with its weird mingle of Coolah and lime flavour. Summer's definitely in the air with the industrial iced tea - a sweet, astringent iced black tea spiked with lemon.

In the kitchen, chefs are wearing brightly coloured hard hats - it's hard to imagine not having a meltdown in one of those. Maybe they drink a lot of industrial iced tea. Printed specials are stuck on the walls advertising the likes of $4.90 boat noodles and $10.50 braised pork neck with rice. Don't miss the pancake - like a Thai-style banh xeo, that Vietnamese restaurant staple of a thin, crisp rice flour pancake filled with bean sprouts, pork and prawns, and absolutely hammered with herbs. They fry a good chicken, here too, though keep it to yourself - it's no good for sharing, and you really want to get in there with your fingers. Or how about a duck pad Thai?

For dessert there are slabs of baked custard topped with piles of salted fried shallot, and piles of sticky rice topped with slices of sweet mango and a drizzle of coconut cream. Or you could always go another milk.
Read more about Sydney's best Thai restaurants.
Details
Address:
323 Castlereagh St
Haymarket
Sydney
2000

Opening hours:
Sun-Thu 11.30am - 1am; Fri-Sat 11.30am - 2am
Users say