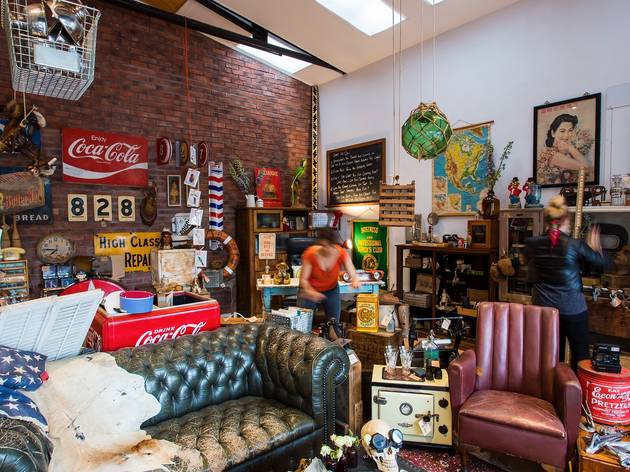 1/7
Photograph: Anna Kucera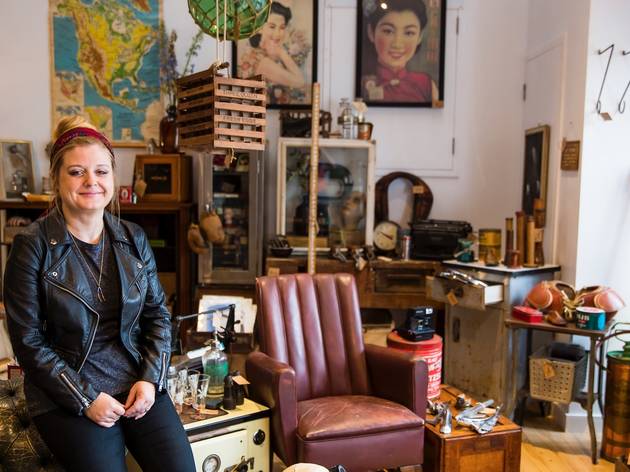 2/7
Photograph: Anna Kucera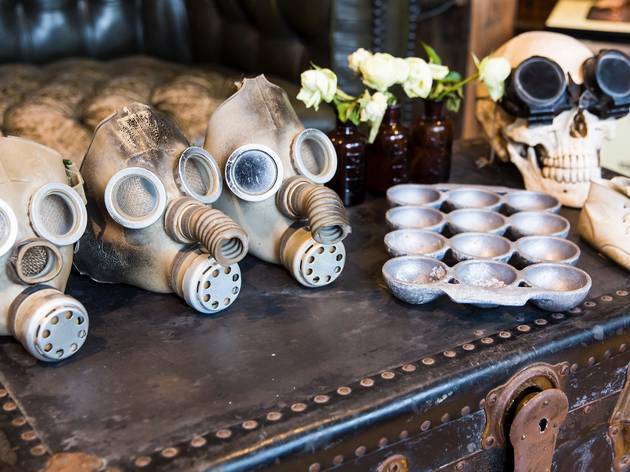 3/7
Photograph: Anna Kucera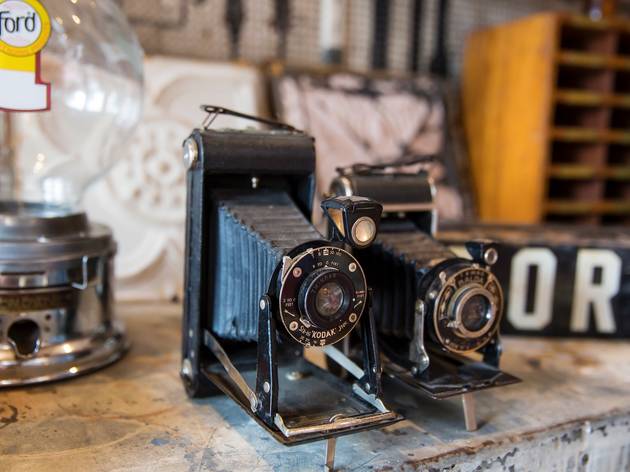 4/7
Photograph: Anna Kucera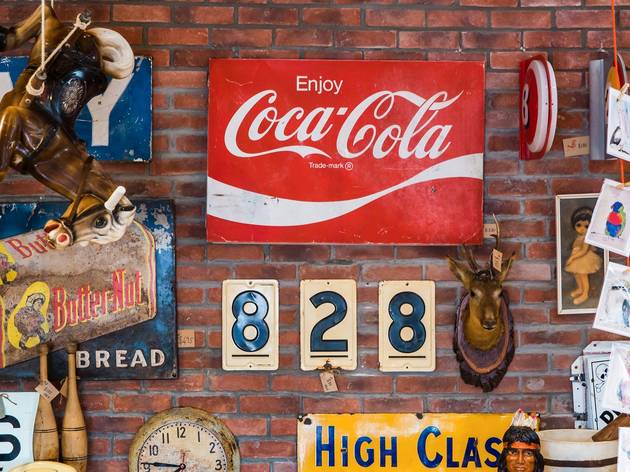 5/7
Photograph: Anna Kucera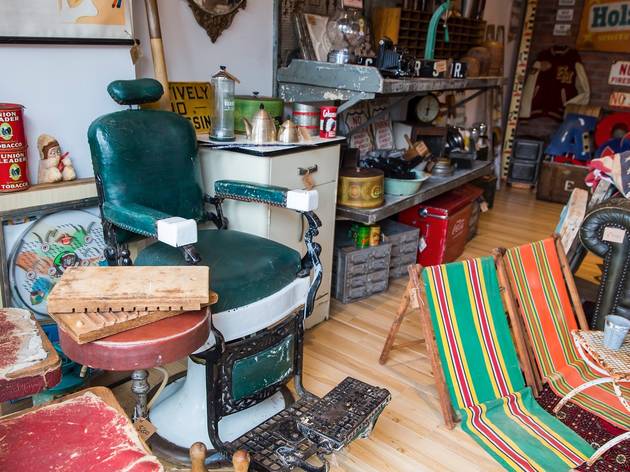 6/7
Photograph: Anna Kucera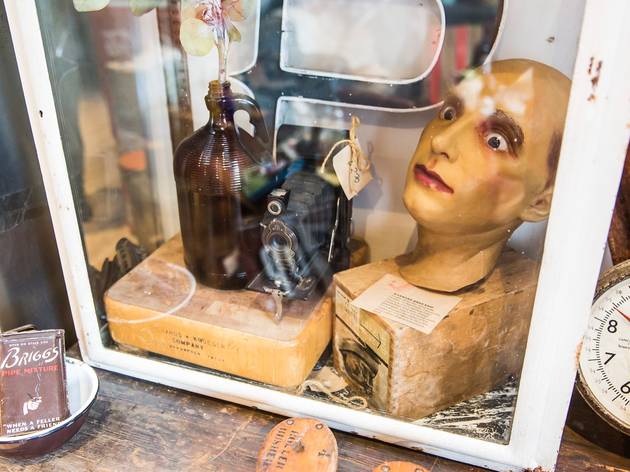 7/7
Photograph: Anna Kucera
Howdy, pickers and vintage hawks: here's an off-the-beaten-track antiques store filled to the brim with old-school Americana and grisly treasures
We didn't anticipate finding a collection of baby gasmasks so appealing – nor, for that matter, a pair of polio prosthetics – but, as we found ourselves inside the new warehouse from vintage and antiques collectors Apostlebird there was a strong sense of fascination with the metal juvenile legs dangling from the beams.
The new store, sitting inside a former section of the motor garage off Lakeside Crescent in North Manly, is not like other Sydney antique store. Unlike the provincial French furniture dealers and the Rockabilly outfitters of the Inner West, this store has an air of something far more macabre.
"That's probably me," says owner Jacqui Rafferty, laughing. "We like the unusual. I like that you might have something in your house with a story behind it."
Jacqui, 38, and her husband Neil Rafferty, have been running Apostlebird as a side project for a while: stocking up on obscure items from Steampunk to mid-20th century Americana and selling their finds at Rozelle and the Rock 'n' Roll and Alternative Market. Once they'd tested the waters they were ready for a big trip from New York to LA to stock up on whatever made them smile.
"The baby gasmasks are from World War II, American," says Jacqui in her soft Northern English accent before pointing out a pair of welding goggles that'd look right at home in the Max Mad universe. "This waxwork head is like a movie prop. It has glass eyes. We bought it from the American Pickers store in Nashville."
Around 80 per cent of the items in store are from the US, including a barbershop chair, a chewing gum vending machine, vintage typewriters and a Kitchen Maid cake tin. It's not a store for vintage threads – "There are plenty of stores doing vintage clothing really well in Sydney," says Rafferty – but it is one that'll keep you captivated. As you make a beeline for the pinhole cameras, your eyes are already spying the antique breast pump ($75), stacked beside a plastic skull ($55).
Her favourite item in store is a 1940s prosthetic hand, packed in its original cardboard box reading 'On Her Majesty's Service' addressed to Mr R Pearsey. But the UK pieces are few and far between. The store is an Aladdin's Cave of American history, from Coca-Cola and 7 Up signage to an American football jersey from Long Beach, California, 1975, and a Long Beach Women's Club jacket.
Jacqui's only criterion is that it's got to be cool. The former English and history teacher says, "You've got to look at it and think that's exactly what I'd pick." She shows us one of her first American buys – one that she's keeping close to her chest: a Kewpie doll from the 1920s wearing a red velvet suit. "He's meant to be wearing a ski suit," says Rafferty. "He's normally hidden in the cabinet. I can't quite bring myself to let him go."
Venue name:
Apostlebird
Contact:
Address:
367a Pittwater Rd
Manly
Sydney
2100

Opening hours:
Wed-Fri 11am-5pm; Sat 11am-4pm