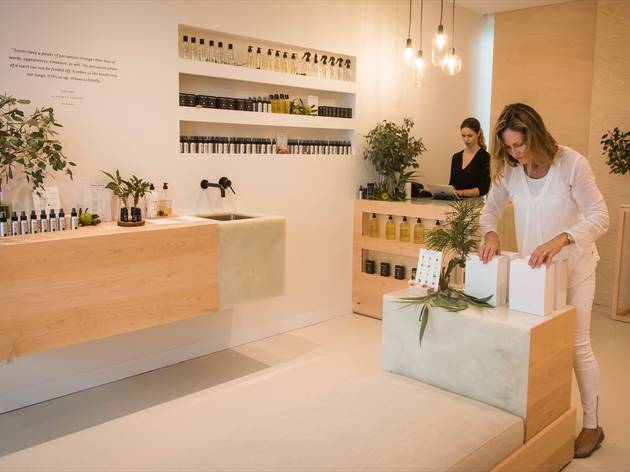 1/9
Photograph: Anna Kucera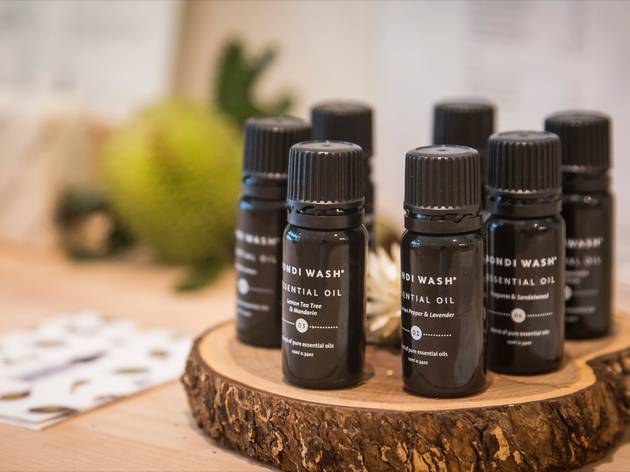 2/9
Photograph: Anna Kucera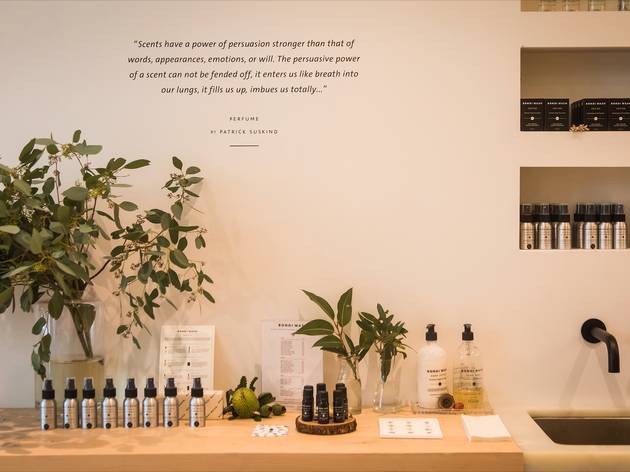 3/9
Photograph: Anna Kucera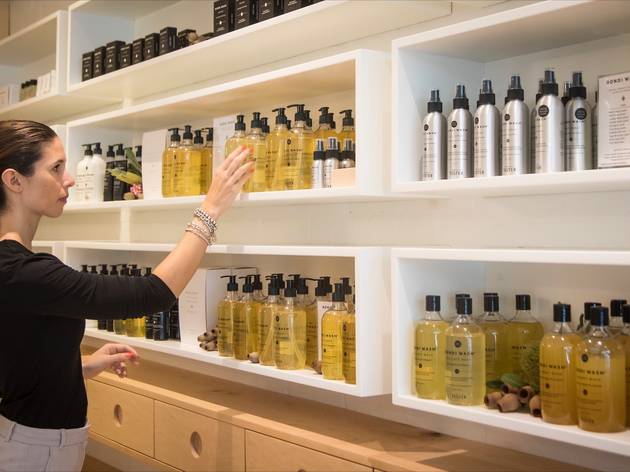 4/9
Photograph: Anna Kucera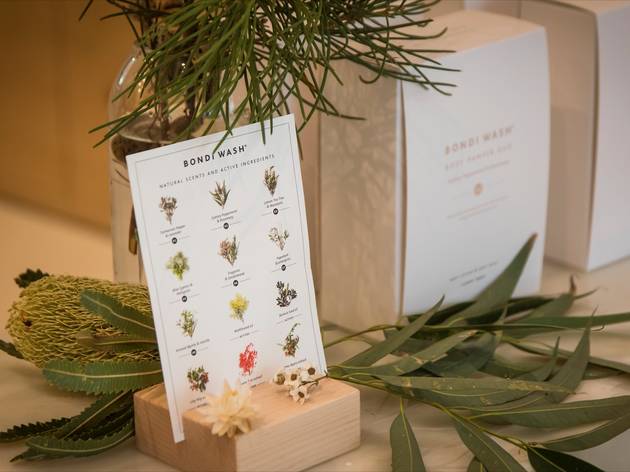 5/9
Photograph: Anna Kucera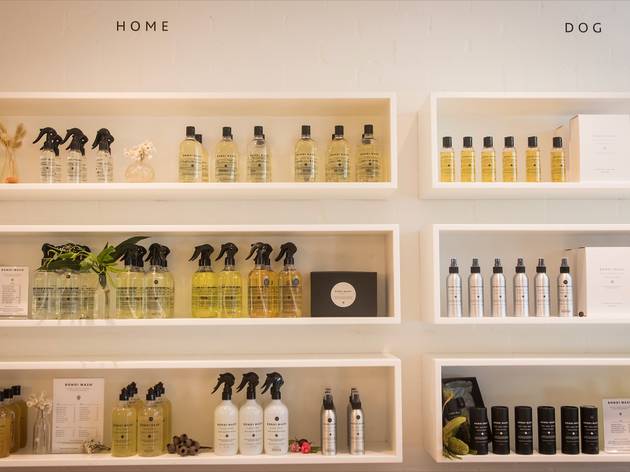 6/9
Photograph: Anna Kucera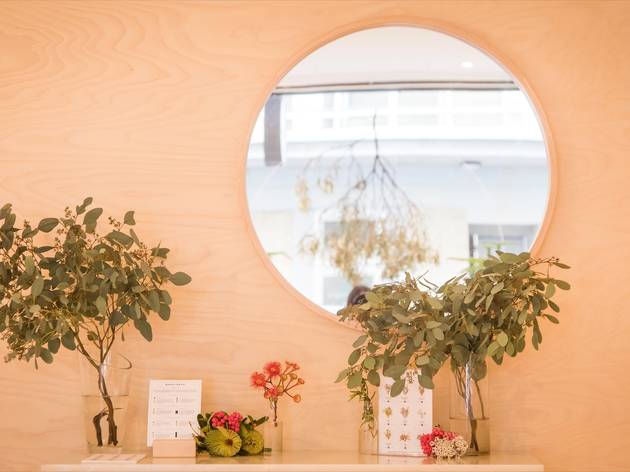 7/9
Photograph: Anna Kucera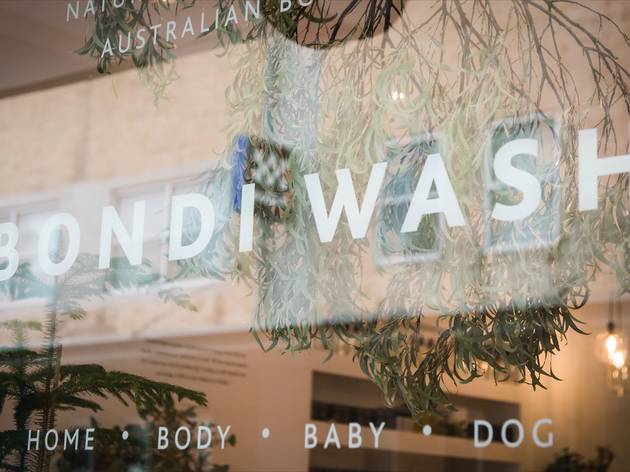 8/9
Photograph: Anna Kucera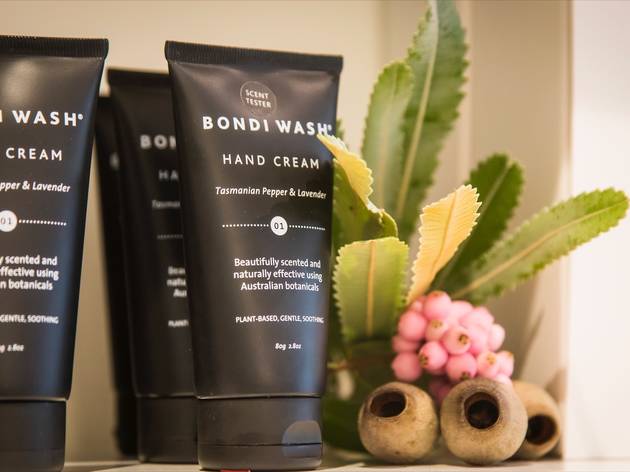 9/9
Photograph: Anna Kucera
This eco-friendly cleanliness purveyor is a favourite with the neighbourhood's most Instagrammable dogs
It's rare for a headache to turn into a business idea, but that's exactly what happened to former corporate consultant Belinda Everingham. After experiencing a sore head from using a cleaning product, she thought, "Wow, if it's doing that to me, what's it doing to the environment, and to my children?"
The result is Bondi Wash, an eco-friendly cleaning product company. Not that you could tell it from the bottles – Bondi Wash products look more like fancy beauty products than detergents and soaps. They sell everything from laundry detergent ($22 for 500ml) and dish soap ($18) to hand creme ($28) and a very popular yoga mat cleaner ($25), but the common thread is a passion for native Australian botanicals, like Tasmania pepper and lemon tea tree oil.
You can find Bondi Wash all over the world (it's particularly popular in Japan), but their namesake suburb is the location of their pocket-sized flagship, and at present only, store.
"Bondi, to me, is emblematic of something modern and Australian," says Everingham.
Customers don't always walk in on two legs. Bondi Wash make very popular dog wash ($12) and conditioner ($35). "The dogs walk past and try to drag their owners in – they can tell that they're welcome." Some of Belinda's favourite customers include Sophia, a Boston terrier owned by interior decorator and friend of the brand Jason Grant, and Banjo from Bondi, an English cocker spaniel puppy with 11,000 Instagram followers. "We've had poodles with dyed hair. So many characters come through our doors."
Although it might seem like the next logical step, a dog cleaning service is not in Bondi Wash's future. "Dogs generally don't like being washed. They like the dry dog wash ($15) though... I just found a video of someone using our dry wash to wash their bunny rabbit. That was very cute."
Venue name:
Bondi Wash
Contact:
Address:
76 Gould St
2026

Opening hours:
Mon-Sat 10am-6pm; Sun 10am-5pm
Do you own this business?
You may be interested in: