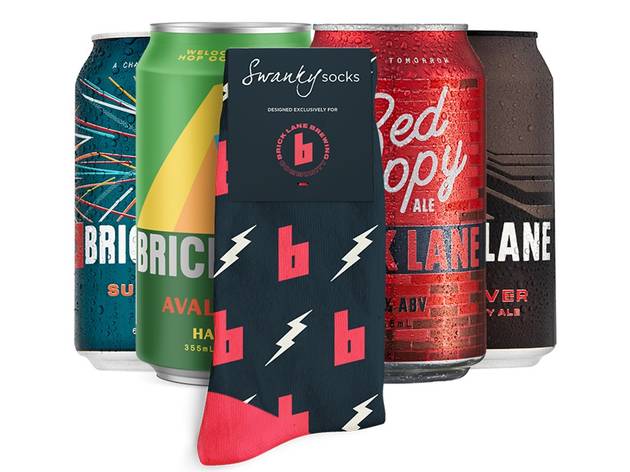 Brick Lane Brewing is now making cute beer and sock packs
The best things in life come packaged up in one handy set
One thing a dad can never have enough of? Socks, of course. And when those socks come thrown in with a slab of Brick Lane Brewing's beer, they're just the cherry on top.

Indie Melbourne brewery Brick Lane Brewing has been winning hearts since it began its craft beer outfit in 2017. With its new Father's Day pack ($78), Dad will get to try two of their classic, year-round favourite beers, the Supernova IPA and the Red Hoppy Ale, as well as two limited edition brews – the Avalanche Hazy IPA and the Revolver Dark Ale. He'll get four of each, so here's hoping he'll share. A pair of Brick Lane socks are a chance to show the world he has excellent taste in beer – or at least, his children do – and they come in a punchy design he'll want to show off.

Order your beer and socks set from Brick Lane Brewing now.