Christmas at the MLC Centre
Festive season at the MLC Centre is all about shopping, wrapping, Christmas cocktails, beauty treatments and more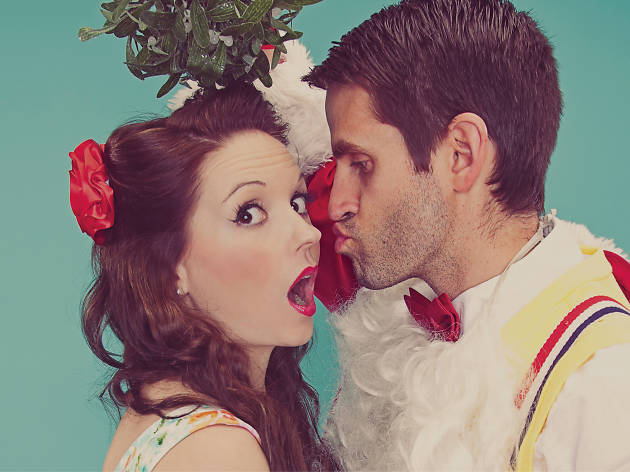 The lead up to Christmas at the MLC Centre is all about celebrating and shopping in style. First up, any gift you purchase in store can be wrapped in the MLC Centre lobby – all you need to do is donate a gold coin (which goes to the Sydney Dogs and Cats Home) and you'll get your present beautifully wrapped on the spot.
From Dec 4-15, there will be a Christmas wonderland set up on the steps – hop under the mistletoe arch, snap a photo and you'll get a special Christmas treat at participating retailers and food outlets. If you share your photo on social media using the hashtag #MLCxmas, you'll be in the draw to win a $1000 Flight Centre voucher.
The MLC's terrace bar will also be getting into the Christmas spirit with a series of festive cocktails. Head into Ambar Bar and order up a Blitzen's Butter Ball with spiced rum, butterscotch schnapps and ginger beer, topped with cream and a dust of cinnamon; or a Berry Christmas with vodka, raspberries and mint topped with a splash of prosecco. MLC's beauty hub Pearl Nails will be doing discounted eyelash extensions, plus offering gift vouchers with bonus redeemable cash.
Find out more about the MLC Centre's retail precinct.