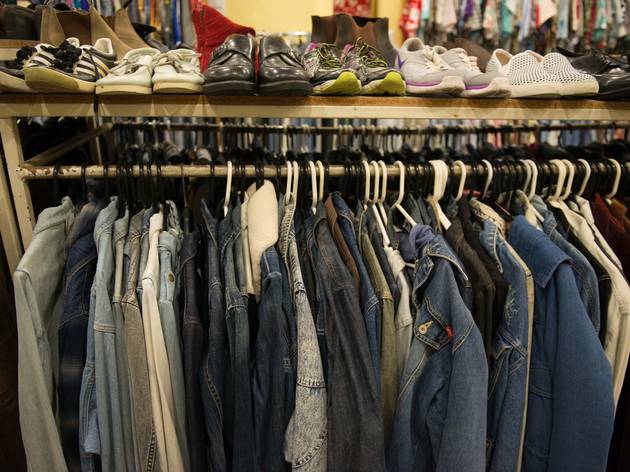 Time Out says
One of Sydney's most reliable vintage peddlers opened up a sister store on Oxford Street
The twin store to the Surry Hills shop of the same name contains all the things you'd expect from this longstanding vintage brand: denim, leather and sweats from America and Australia. C's Flashback began as a stall at Glebe markets more than 20 years ago, and it's since gone on to open up stores in Newtown (now closed) and Surry Hills (still going strong) and most recently one on Oxford Street in Paddington.
The Paddo store is packed with weathered dungarees and tea party dresses that attract younger vintage shoppers looking to make their first thrifty purchase. C's Flashback is one of the more affordable second-hand stores in Sydney, and they've got their style down pat: Americana and Australiana casuals from 1980 onwards. Sure, you might find a rare pair of 1950s Mary Janes in store, but you'll always come across a rack of Levi's denim jackets.
The store's popular with students and people looking for fancy dress items, as there are stacks of accessories for $10, from leather belts to sports caps – and if you're willing to splash a bit more cash, they've got rails of outlandish ski jackets, Hawaiian shirts and rainbow print polyester legwear in abundance.
What we love most about this store is the thrill of the dig; on our visit we unearthed a vintage leather satchel for $40, a battered suitcase from the 1950s for under $100 and a Singer sewing machine – all in good nick. They're reliable too – if you're looking for cowboy boots, fur coats, biker jackets or denim cut-offs, these are the bread and butter items in C's Flashback's closet – they're almost certainly in stock, whatever day you visit.
Details