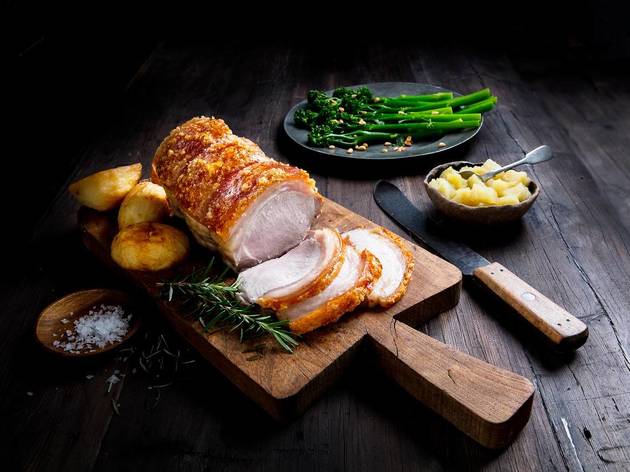 1/3
Photograph: Supplied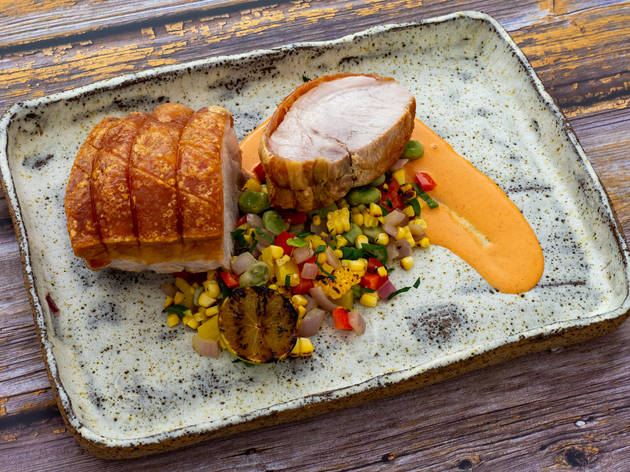 2/3
Photograph: Supplied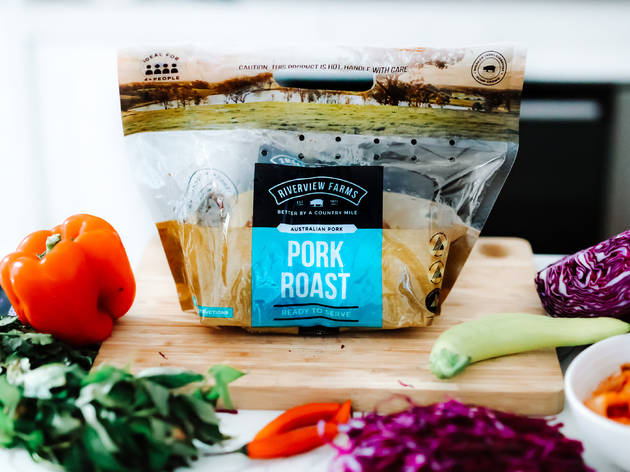 3/3
Photograph: Supplied
Enjoy hot and crispy roast pork with Australia's first takeaway crackle packs
Riverview Farms have added to their range with grab 'n' go pork treats as a whole roast or delicious pouches of takeaway crackle
Nothing beats a comforting roast dinner or long lunch with all the trimmings. But often it's a challenge to create perfect salty, crunchy and delicious crackle. We've all had the misfortune of pulling a beautiful cut of meat out of the oven only to find the parts that are meant to be crispy lacking any crunch. Enter the Riverview Farms Hot Roast Pork with Crackle, a ready-to-go dinner table centrepiece with unbeatably crispy skin. Get ready for these whole pork roasts to be your new go-to when preparing a hearty meal with ease. And they're also upping the ante with to-go packs of arguably the best bit of a roast – crunchy Hot Roast Pork Crackle, served in pouches, on its own.
The Riverview Farms Hot Roast Pork Crackle packs are available for a trial period only from Coles Local in Chatswood Westfield. Get your hands on the crunchy snack from the grab 'n' go section (where the BBQ chooks are) and start munching on the spot or elevate your cooking with a delightfully crispy addition. Sneak some crackling on to your salad, stuff a homemade banh mi with it or add some crunch to a steaming hot tray of baked potatoes – nearly anything goes with this versatile treat.
Make an occasion of it and get the whole hog (so to speak) with the Riverview Farms Hot Roast Pork with Crackle. The delicious roast is also available from the Coles grab 'n' go section and can seamlessly elevate your dinner table in minutes. Save yourself the woes of trying to perfect a pork roast for hours with this excellent ready-to-carve revelation. Pop it straight on the table with some roast veg, fresh salads and smaterings of apple sauce and mustard for an ultra special meal. The crackle on these babies are ten out of ten. Just try to resist devouring the pops of salty honeycomb-like skin straight off the Riverview Farms Hot Roast Pork with Crackle, we dare you.
So what are you waiting for? Pick up some Riverview Farms pork from Coles this week and treat yourself to some peerless crackle. The Hot Roast Pork Crackle packs are $6 per pouch and only available in the Chatswood Coles Local until Friday December 4.
Here's a sneak peek at our attempt to make a comparable crunchy crackle: