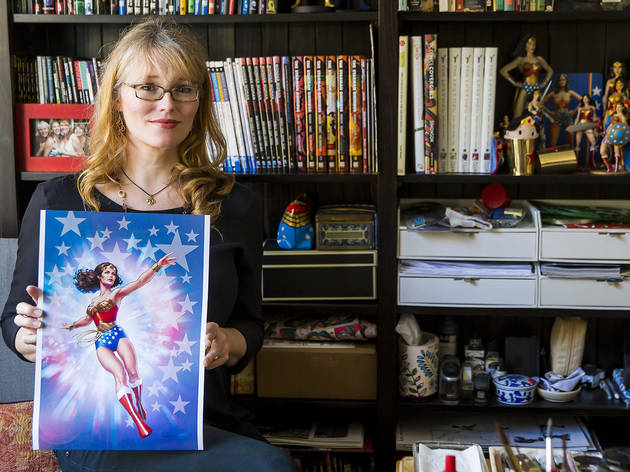 Stores are giving away Marvel, DC, Image and Dark Horse comics this weekend
Book stores around Australia will be giving away comic books on Saturday as it's Free Comic Book Day. Kings Comics in the CBD have 50 free titles to choose from for all the Marvel, DC Comics, Image and Dark Horse fans out there.
Put on a costume of your favourite character and be prepared to queue for the chance to take one up to four free comics per person. In addition to the freebies, there'll be a storewide sale with 20-50 per cent off collectable gifts.
Special guests Nicola Scott, the Sydney-based Wonder Woman illustrator (pictured); Dean Rankine, Simpsons and KidZone illustrator and writer; Fil Barlow, creator of the Zooniverse; and Helen Maier, creator of Yorris, will all be in store for meet and greets.
For kids, there'll be an arts and crafts table where they can sketch, colour in or make superhero masks.
If you're in fancy dress, stick around for the cosplay competitions. Need inspo? Check out Sydney's best costume shops.