Giuseppe Santamaria on Women in This Town
After five years of snapping stylish men across the globe, Sydney-based street photographer Giuseppe Santamaria has finally turned his gaze to women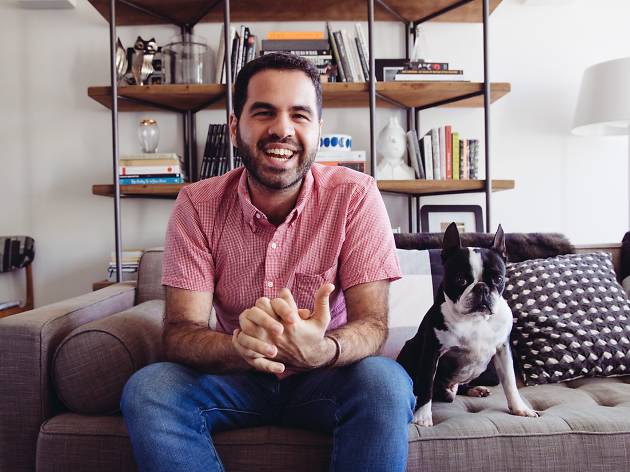 Half a million people follow the work of Toronto-born photographer Giuseppe Santamaria over on his blog Men In This Town. He created the blog while living in Sydney and the ebullient photographer tells us he's not interested in fashion bloggers, but style and confidence in everyday people. Time Out chats to the 29-year-old over coffee in one of his regular hunting grounds, Surry Hills.
Giuseppe, at what point did you turn your attention from photographing men to photographing women?
The women's blog started as a place to put the photos of women that I was capturing when out photographing men. I'm not sure if it's a trend or what I'm drawn to, but most of the women featured have menswear-inspired looks. No matter if it's a man or a woman, I'm always looking for confidence.
Where's your go-to spot to find stylish people in Sydney?
Martin Place was my main roaming spot when I was working full time as a graphic designer. But for the last two years (as I've been doing this full time), I've been hanging out in Surry Hills, Darlinghurst and sometimes in Newtown. Chippendale has become an exciting spot, too. The longer I've been in Sydney the more I see that creative culture, so I have my camera glued to me at all times.
Sydney made it into the menswear book, but not the women's book. Why is that?
I got a lot of heat for not putting Melbourne in the men's book. Men experiment more in Sydney, [but] I was more interested in the experimentation in women's wear in Melbourne.Hayley Hughes, one of the bloggers I featured in the book, her style is very inspired by Tokyo – it's very colourful and bright, not the clichéd black clothing associated with Melbourne.
What can you tell us that would shatter our illusions of the people featured?
This redhead [featured on the back cover of the book] was walking through Paris train station and I managed to catch her just before she pulled out her phone and took a selfie. I'd imagined she'd be above that… I hope she was French at least!
You dedicate your new street-style book, Women In This Town, to your mum. What makes her a 'superwoman'?
I've always admired my mum as she has that sense of confidence that I look for in my photos. She has this crazy, Italian-woman style that can seem obnoxious and over-the-top, but she doesn't care what anyone thinks. I adore her for that.
What's next for MITT and WITT?
I'd like a physical MITT market where people can buy the products, books and magazines. I'm in talks with the City of Sydney for one of their creative spaces. Baxter [Giuseppe's Instagram-famous Boston terrier] will have to be a mascot. My dream is for one my books to be picked up 20 years from now, even just by one person. It'll be interesting to see how street photography blogs have captured the zeitgeist.
Women In This Town is published by Hardie Grant Books. $29.95. Available now.
More style...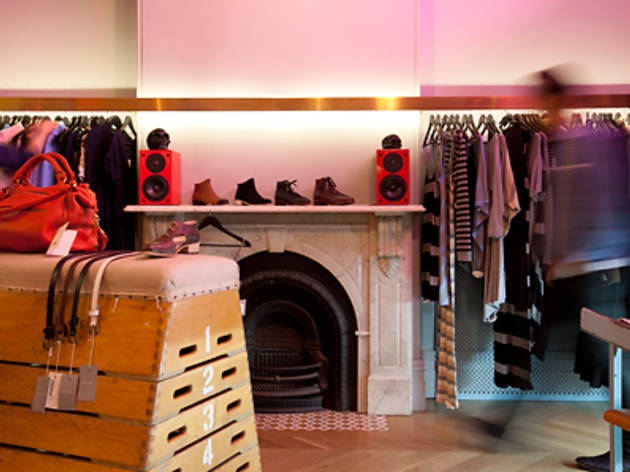 The Inner West bohemian hub is home to hundreds of great boutiques and bookshops, as well as fine cafes and millions of Thai restaurants
More to explore