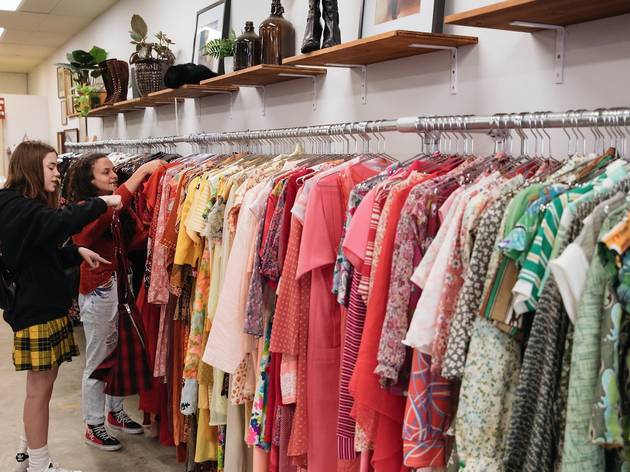 A guide to shopping in Newtown
It's the Inner West's hub of hip, and despite seeing a few closures in recent days, local, sustainable and superb shopping is still thriving in Newtown
Every avid bargain hunter will occasionally succumb to a mall shopping trip or an evening lost in the fast fashion halls of Kmart. We feel you. But we also know that Sydney's best shopping experiences are found on the streets, with locals who are passionate about their craft and wares.
If your bank card is buzzing inside your wallet, wanting to break free in the Inner West, head to these Newtown shops. While a few beloved local faves have packed up shop or moved in recent years due to mental rental rates and impending developments, there are still many golden oldies going strong and cool new kids on the block.
We've selected top boutiques from across the shopping spectrum. These guys number among some of the best florists in Sydney, the best vintage shops, secondhand stores and bookshops.
RECOMMENDED: Sydney's best antique stores.
The best shops in Newtown
End your shopping day here
From dog-friendly brewery bars to moody cocktail dens, neighbourhood wine bars, indie boltholes and rock-n-roll burger bars, Newtown's got 'em all.