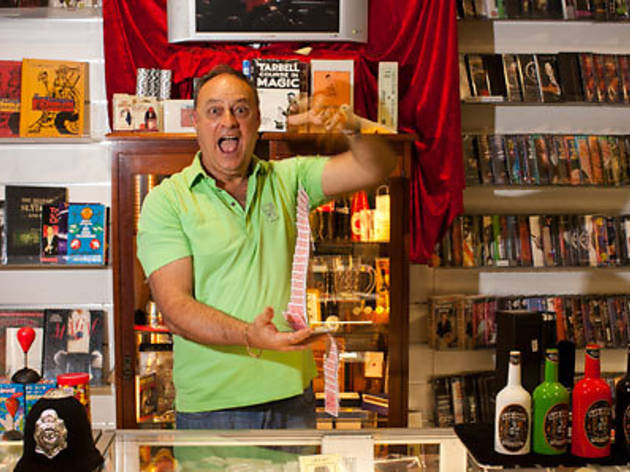 They've got nothing up their sleeves, but everything on their shelves
Home to the largest array of magic-related paraphernalia in the southern hemisphere, Hey Presto Magic Studio supplies all things magical and mysterious for anyone from professionals down to attention-seeking kids. The CBD shop stocks novelty dress-up gear, instructional kits, DVDs and magic literature; there's every sort of trick you can imagine using cards, coins, ropes, fl owers and of course bunny rabbits. Owner Garry Cohen, better known by his stage name Black Jack, is an international comedic magician of many years' experience and has owned the shop for a decade. "Everyone that works in the shop has to be a professional magician as magicians like to see exactly what they're buying," he says. "When you get your tricks you aren't just buying the kit, you're buying the secret." Start up with novice tricks such as vanishing fl owers ($5) and move your way up to the 75-trick Magic Made Easy Kit ($50). You can even take a private magic lesson and be impressing your friends before you can say abracadabra.
Venue name:
Hey Presto Magic Studio
Contact:
Address:
Upper Ground Floor
84 Pitt St
Sydney
2000

Opening hours:
Mon-Wed & Fri 10am-5pm; Thu 10am-8pm; Sat 10am-4pm.