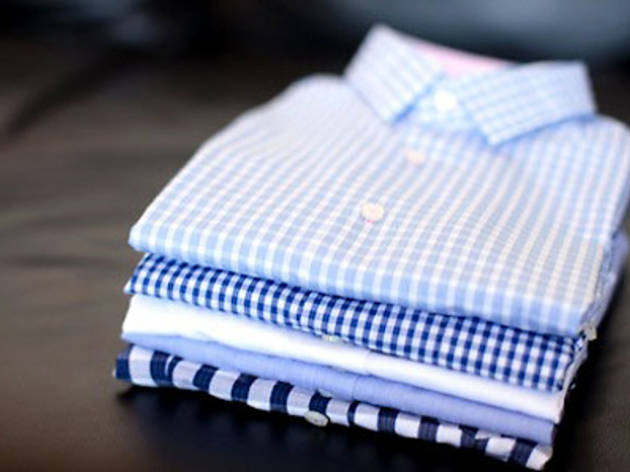 This Sydney business started because its founder wanted to find affordable made-to-measure suits. The store is open by appointment only, but fittings are free and all suit styles are made from Australian Merino wool, starting from $550.
Venue name:
Joe Button
Contact:
Address:
1/17-19 Bridge St
2000

Opening hours:
By appointment
Rating Breakdown
5 star:

1

4 star:

0

3 star:

0

2 star:

0

1 star:

1
My experience with Joe Button was full of disappointments at every stage of the process, from initial fitting to the subsequent fitting and also after this, in terms of general customer service. Listed below is more detail regarding the terrible services provided by Joe Button and their staff.
1. With my initial fitting, the lady who guided me through the process was lacking in knowledge and experience about the very basics of suiting and fashion. When I asked certain questions regarding the customisation of particular aspects of the suit, she would not even provide me with feedback/an answer as to what was traditional or moderate or even what was the more predominant/common choice amongst people. Instead, her answer to this question was always "it's really up to you, there is no standard choice". Her lack of help was truly dumbfounding as you go to a fitting to get help and ask questions. The fitting lasted less than 10 minutes as she proceeded to robotically take measurements and type them into a computer with very minimal interaction.
2. In the second fitting, I tried on the suit and shirt which I ordered. Defects I had immediately noticed: The suit length was far too short, to which the lady said this was fine. The pants were too tight and the buttons on the back were misaligned. Once I complained about this the response was simply: " It looks fine". I told her that I will have to get this taken to a tailor for alteration and as per the info on the Joe Button website, I should expect to be reimbursed for this.
With the custom shirt I ordered, I told her it was tight around the arm/chest area, to which she agreed and organised for this to be corrected by Joe Button and mailed back to me. Upon return, the shirt was still tight around the arm chest area, but was now far worse in other areas such as being baggy around the shoulders and back.
3. I have emailed Joe Button three separate times an email with a receipt relating to the cost of alterations of my suit pants, to which I not only have not received a reimbursement, but have not even received a reply. I understand mistakes can happen, but ignoring a paying customer is totally unacceptable.
Overall, I have found the experience at Joe Button totally and utterly ATROCIOUS. I urge people to try someone else as these people will not only make a blunder of mistakes with your order, but will provide you with very little help during the process and definitely no help or follow up after they have been paid.
They have since moved to Level 5, 428 George Street, 2000 since this article was written but their quality is still 5 star. I ordered about 5 suits and 10 shirts with them and every single time, its perfect! If i have lost any weight, their friendly staff will always make sure that I can get free alterations for it! Honestly, they should charge 2x the amount they do, so the fact that it is so affordable and it's such high quality- its incredible.
Highly Highly Highly recommend!!