Sydney Picnic Co
A picnic can be a five-star dining experience with the right pre-packed hamper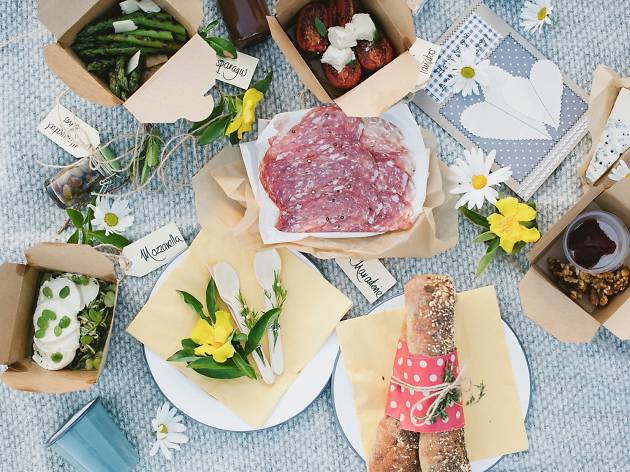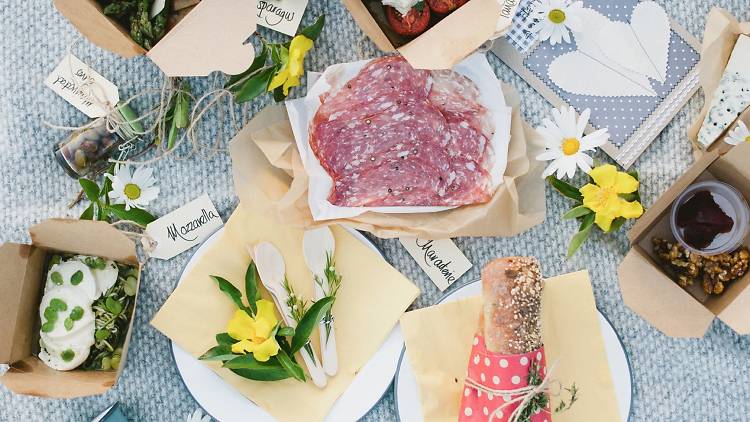 These Surry Hills-based food professionals can provide an amazing spread, whether for intimate groups of two or a jamboree of 130. You can get a picnic either in a stylish vintage hamper (sorry, you'll need to return that) or jute bags that you can keep. Picnics include bamboo cutlery, plates, napkins and cups.
The Sydney Picnic for two ($150) includes Sicilian olives, gorgonzola dolce, slow roast tomatoes, marinated Meredith feta, Italian buffalo mozzarella, San Danielle prosciutto, Australian king prawns, kipfler potatoes, Le Dauphin double cream brie, crackers and more. It's a feast!
Everything is prepared the morning of the picnic with mostly locally grown fresh produce. All dietary needs can be catered for and it's easy to order from Sydney Picnic Co.
More goodness...
Cancel your restaurant booking and head to one of these top places to enjoy a picnic. We've called ahead to find out if there's parking, toilets and barbecues, too.