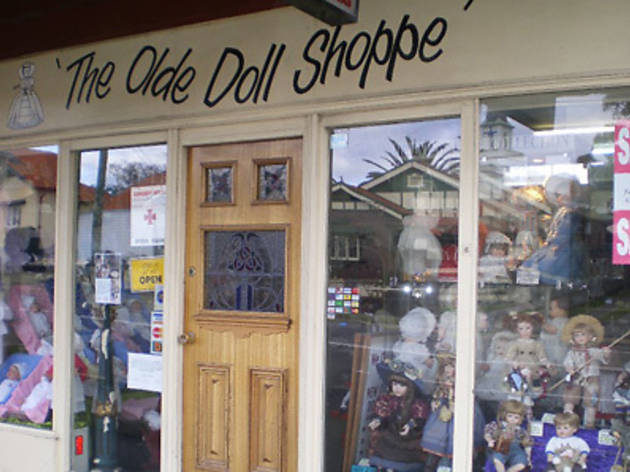 Repair or buy a doll or teddy
Established in 1913, this family business sells and repairs dolls and teddies and has to be seen to be believed.
Venue name:
The Doll Hospital
Contact:
Address:
38a Stoney Creek Rd
Bexley
Sydney
2207

Opening hours:
Mon-Tue & Thu 9am-5pm; Wed & Fri-Sat 9am-1pm
Rating Breakdown
5 star:

0

4 star:

0

3 star:

0

2 star:

0

1 star:

1
I paid $170 to have some arms re-attached to a few figurines and a tiny leather strap made for one of the figurine's guitars.
I expected the Doll Hospital to do a professional job however, when I initially collected the figurines, I noticed the arms weren't flush with the bodies and there was an excessive amount of glue left around the arms. When I pointed this out to the manager (Geoff Chapman), he yelled at me that I was a "nit-picker" and a "whinger". I was left in absolute shock and didn't exactly know how to respond. I then politely asked if they could tidy up the job they'd done and I'd collect them in a couple weeks' time.
When I finally got them back, they had removed some of the excess glue, I still wasn't 100% happy, but I decided it wasn't worth the bother and took them home. I also live in Canberra ACT, so it's not entirely convenient for me to be going back and forth to Bexley NSW.
After closer inspection, I noticed that in order for the repairer to attach the leather strap to the guitar, they had snapped the back off it and then melted it back together. I would call them to complain about the terrible job they've done, but I'd be wasting my breath and it wouldn't achieve anything.
If you value your dolls (in my case figurines), I strongly advise to take your prized possessions elsewhere for repair.