The sexiest shops in Sydney
The good, the great and the kinktacular: we assess them all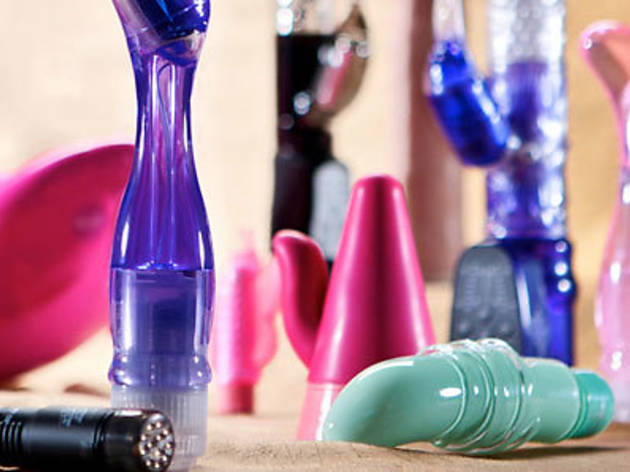 Once upon a time adult stores were dingy, ill-lit dens of sleaze and shame – but these days they're more like supermarkets, well-lit and downright upbeat about celebrating human sexuality. Similarly stores that would once have been hidden away are now boasting some of the finest couture that the city has to offer. These are but a handful of the venues contained within our sexy city, but they're ones we enthusiastically endorse. For a friend, obviously.
Of course, the right outfit can only get you so far. Whether it's that perfect toy for the better half, the right prop for the night's activities, or some inspirational material for some solo work these stores are among the best that Sydney has to offer.
Adult World bills itself as a supermarket-style shopping experience for sexy, sexy products, with everything from fetishwear to toys and porn. It's not fancy, but it comprehensively does the job.
Read more
With Ron Jeremy spruiking on their website and new product review videos by the comely Ms T, Club X is aiming itself at the mainstream, porn-lovin' straight market. And that's fine: the range is extensive and the decor cheeky, perfect for guys who want to maintain the fiction that they're only coming in for a laugh, nothing else, honest.
Read more
The MaXXX Black philosophy is simple: they like to keep it classy. That's not to say that they aren't replete with all sorts of marvellously dirty and sexy equipment, but that they have gone to some design-heavy lengths to ensure that the place is all about a safe, fun space for their customers, regardless of gender or sexuality. To that end, the tend toward the pricier, high-quality end of the spectrum as befits its Newtown location.
Read more
This nicely decked-out store stocks fantasy costumes ranging from the usual nurse outfit through to cavewoman, she-pirate and naughty nun's habit. When you're done playing dress-up downstairs, a short flight of stairs will unveil every manner of dildo, 'fauxgina' and inflatable doll.
Read more
One of Sydney's best and most aptly named adult stores, The Toolshed, serves up some of the most creative and imaginative objects destined for the orifice of your choice. From Mould Your Own Pussy kits and deluxe double-ended dildos, through to porn classics such as Shaving Ryan's Privates and Edward Penishands, the Toolshed is all about bringing Sydney's sexy back.
Read more
Turn it into a party
We love a game of Mr & Mrs – or Mrs & Mrs – but even the most inspired of hens parties tend to follow the same tired routine. Shake up the agenda and do something unexpected. The bride-to-be will thank you.
Read more