Tramsheds Growers Markets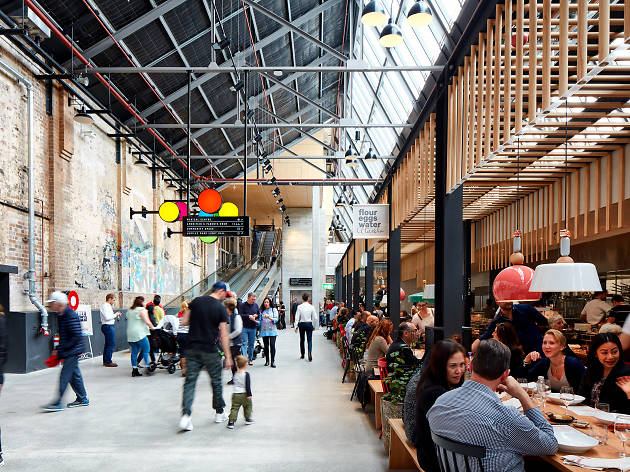 Time Out says
Find farm-fresh produce every weekend
Tramsheds is the idyllic undercover setting for the Growers Markets. Every Sunday from 8am-2pm you'll find locally grown produce and homemade goodies in between the beloved Tramsheds cafés, restaurants and boutique stores. Like most neighbourhood markets, there is a focus on sustainability and seasonal varieties, so there's diverse offerings year-round. The whole family is invited to this wholefoods day, so you'll find activities for the kids while you peruse stalls to a soundtrack of live local music.
Regular stalls will be manned by favourites like Annandale Honey for all your nectar needs, Jodie McGregor Flowers brightening up the shed with fresh blooms, Mirrool Creek and Galston's Game Farm catering for carnivorous diets, Perfect Circle Whole Foods filling in all the other ingredients and Gelato Messina serving up dessert. But stallholders change week to week, so you'll need to go with the local flow.
If you're new to the kitchen or want to pick up some neat skills, there's workshops and classes hosted by winemakers, cheesemakers, chefs, authors and artists every week.
Details