Virtual Open Home Weekend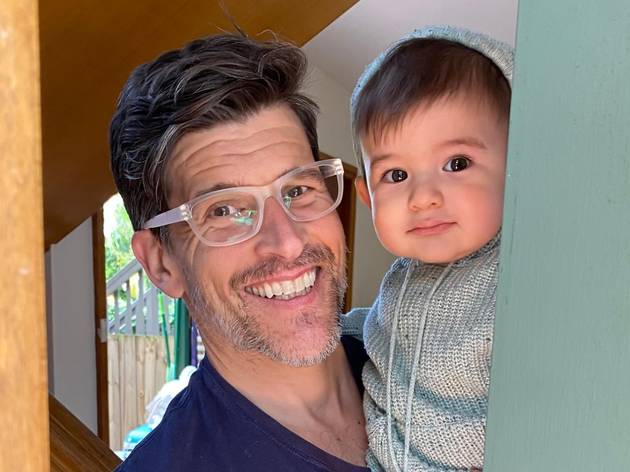 Time Out says
Take a virtual stickybeak inside the homes of Aussie celebs
Do you love wandering through a too-perfect furniture showroom, reenacting that cute scene from 500 Days of Summer when Joseph Gordon-Levitt and Zooey Deschanel role-play their ideal home? Have you ever daydreamed of trying on a new persona and attending an open house in a really lush suburb that you could never afford to live in? Well put down the fake moustache and monocle: you now have the chance to take a virtual tour through glitzy homes belonging to some familiar faces from Aussie screens.
While you may simply be interested in nosing around celeb cribs, the virtual tours are also intended to offer design inspo for your own home. You can find out what gives Shelley Craft the chutzpah to comment on contestants interior design know-how on The Block (or if we share a similar vintage, how her home compares to the Saturday Disney set); see if the home of new dad and host of every reality show that counts, Osher Günsberg, holds a candle to his gorgeous hair; or get an intimate peek at the home of former Bachelorette and Gogglebox star Angie Kent.
Take a stickybeak into these homes and others over the weekend of May 16 and 17, as IKEA Australia hosts a Virtual Open Home Weekend on its social channels. As Australian interiors are transformed into virtual showrooms, these tours can also reveal how the home can be a reflection of ourselves, including our needs, wants, dreams and frustrations - at a time where the place we nest has never been more important.
Between 12.30 - 4.30pm on Saturday and 1.30 - 4.30pm on Sunday, you can see inside nine different homes via livestream. Tune in on IKEA Australia's Instagram or Facebook channels to get your interior design fix.
Details