Warm up with Husk Distillers' Australian agricole rum
Discover this paddock to bottle spiced rum this winter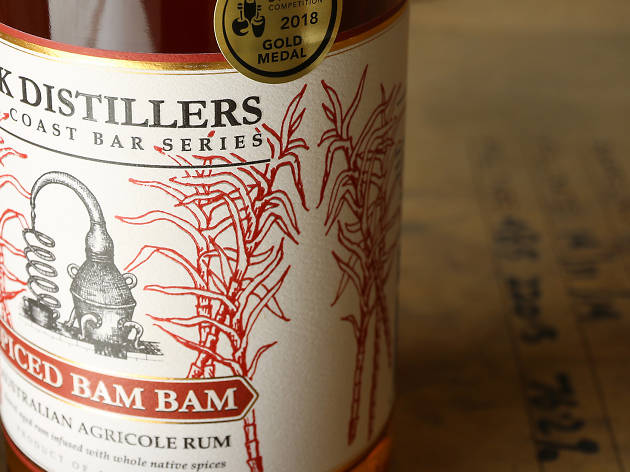 Husk Distillers is a family run distillery based in the Tweed Valley just north of Byron Bay. From a sustainable farm they're growing, harvesting sugar cane, and then distilling and bottling it to create Spiced Bam Bam, an all natural rum with a difference. It's made using no artificial colours or flavours, meaning whole native botanicals are infused with the rum for three months. This enhances the flavour of the rum so that rich notes of vanilla, roasted wattle seed, cinnamon and ginger shine through in every bottle.
Incorporating a sustainable farming philosophy into the distilling process means it's a paddock to bottle product. They harvest and juice sugar cane (instead of molasses) resulting in an agricole rum, a style of rum that originated in the French Caribbean. To put it into context molasses-based rums account for around 97 per cent of the world's rum, while agricole accounts for the tiny fraction left. Spiced Bam Bam is the result of a slow aging process in wooden barrels, and powers through with notes of traditional spices alongside subtle notes of wood, caramel and coconut.
Spiced Bam Bam batch number two has just been released after being aged for three years, and is available online in selected premium bottle shops (until it sells out like batch one did).