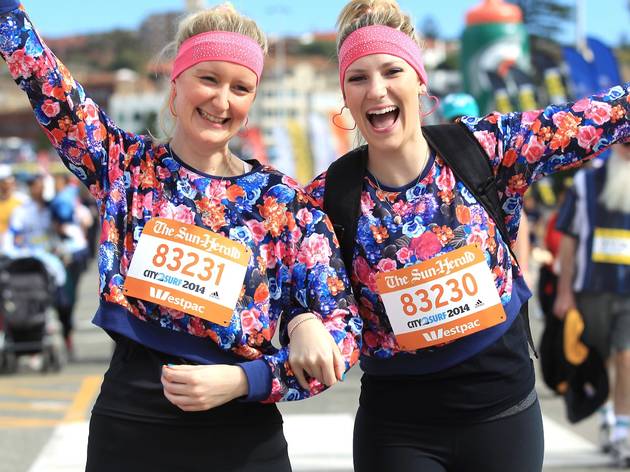 It's the biggest fun run of the year
It's the big one on the run calendar. Whether you're a serious runner, jogger, walker, pusher or want to join in for the first time, don't miss your chance to be a part of Sydney's favourite sporting event. There are 80,000 participants each year and entries are open now. You'll want to start hill training soon – Heartbreak Hill's a bitch and 14km can feel much longer than it sounds.
Australian professional surfer Sally Fitzgibbons is the event's ambassador. Fitzgibbons will be leading from the front on Sunday August 13. She'll also be part of the City2Surf's free training program – a beach workout from 10am on Saturday August 12. The week's festival will include free yoga, open-air cinemas, boot camps, live entertainment and food.