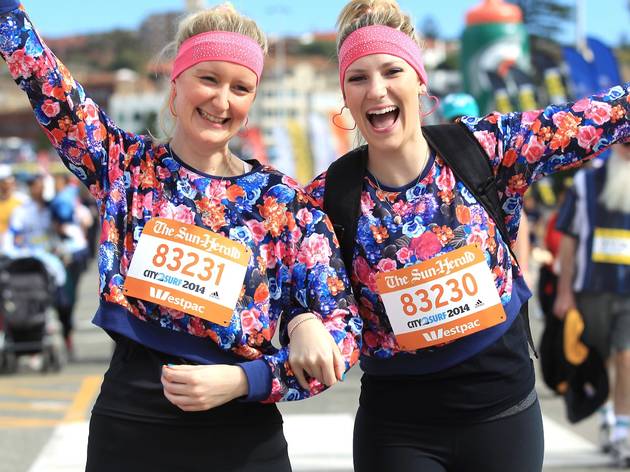 It's the biggest fun run of the year
It's the big one on the run calendar. Whether you're a serious runner, jogger, walker, pusher or want to join in for the first time, don't miss your chance to cry on the way up Heartbreak Hill. There are 80,000 participants each year and entries for Sydney's biggest fun run are open now. You'll want to start training soon – the hills are a bitch and 14km can feel much longer than it sounds.
To make sure you don't cramp up and crumble on the day, there's free training runs starting in the first week of June. You can can prepare mentally and get fitness and nutrition advice at the City2Surf Expo in the three days leading up to the run. Then calm your pre-game jitters with inspiration from guest speakers and original short films at the Run Nation Film Festival on August 11.