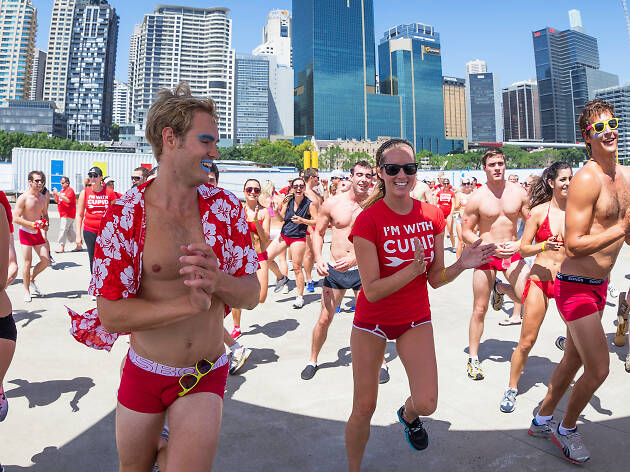 Strip down or dress up for this joyful fun run
If you're going for a stroll through Hyde Park on February 17 and wearing your average activewear you will, surprisingly, be the odd one out. In an effort to raise funds for the Children's Tumour Foundation of Australia (CTF), swarms of Sydneysiders will be stripping down to their briefs to jog, dance and guffaw their way from the park to Opera Bar.
The fun run is a doable 1.5km, followed by a huge afterparty with music, snacks, drinks and smiles on Valentine's Day Weekend. While you can choose to don a fabulous costume for the run, the general lack of clothing is intended to send a message of equality and acceptance: that we're all just human underneath our social disguises. This is in support of children living with Neurofibromatosis – a genetic disorder causing tumors to form on nerve cells like the brain or spine – which CTF supports.
Along with entry in the race, you'll also get a schmick pair of Calvin Klein undies and a T-shirt with your $70 registration fee, and you can choose to raise further funds for the charity.