Find your crew at Sydney Dance Company Studios
With more than 75 different classes on every week, there will be one that's for you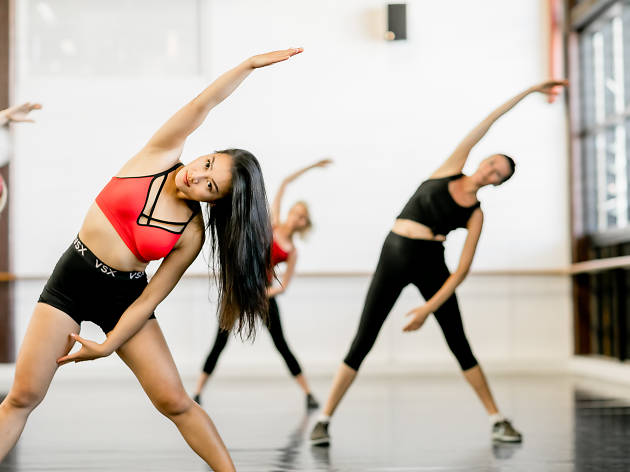 Whether it's time to shake it off, conquer those two left feet, make good on a New Year's resolution that hasn't come to fruition yet, or you just wanna dance with somebody, Sydney Dance Company Studios is the place to go.
You can now make the most of the studio and enjoy unlimited dance classes by becoming a member for just $55 a week. Classes are run on a drop-in basis so there's no restrictions when it comes to what class you kick it in.
Learn the basics of classical ballet, get a foundation in contemporary dance, strut it out in jazz (or try jazz workout if you want to get extra sweaty) or get down with Latin funk. There are also classes in hip hop, tap, theatre jazz, jazz funk hip hop (JFH), tap and lyrical. Sydney Dance Company Studios also offer pilates and yoga classes so you can work on strength and flexibilty that will complement your dancing ability. With that said, there is a class for every ability from absolute beginners courses, drop-in classes, through to advanced workshops.
Classes take place in the heritage listed wharf studios, with more than 75 classes spread across the week. Add in some of the city's friendliest, fiercest and most fabulous teachers, top quality studio spaces and a bangin' soundtrack, and you've got a class you won't want to skip. So get down to Sydney Dance Company Studios, groove your heart out and share it by using the #SDCStudios hashtag.
Find out more about Sydney Dance Company Studios.