Krav Maga Defence Institute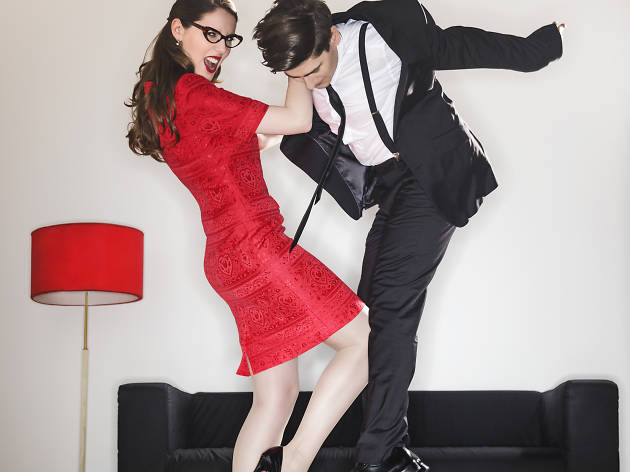 Time Out says
For a workout that will make you feel like Chuck Norris
"You need your whole body to be strong" our impossibly fit instructor tells us at our first Krav Maga class at the Surry Hills studio dedicated to the self-defence system developed by the Isreali armed forces. "It's no good going to the gym and doing the same exercises every time. You need complex movements to build strong chains of muscle."
Which is why your warm up in Krav Maga probably doesn't look like any other warm up you've done before. We start with wrist strengthening exercises, then cross the room in a complicated series of squat and turns that requires more dexterity and finesse than we currently posses. It seems like once people start Krav Maga they get hooked pretty quickly so the instructor learns new names fast so you can't just drift to the back of the class. Even if it's your first time you're expected to get amongst the action and if that means randomly putting your classmates in a headlock, that's what's going to happen. There's no time to be an awkward turtle so just get involved.
Unlike many martial arts that have a strong spiritual component, Krav Maga is all about the practical self-defence. You'll learn to get out of a choke hold, a seated choke hold, how to free yourself from someone dragging you across the room by your neck and how to throw off someone trying to choke you while you're fighting a secondary opponent. And that's just in the first hour-long class. There's also techniques for facing attackers with knives, guns and any number of other dangerous situations you'd ideally like to avoid.
In between practising new techniques for neutralising danger there's burpees, squats, crunches and push ups. It's sweaty, bloody hard work and from what we can tell, pretty effective. So if Jessica Jones has got you wishing your hand-to-hand combat skills were stronger, here's your chance to brush up.
Details