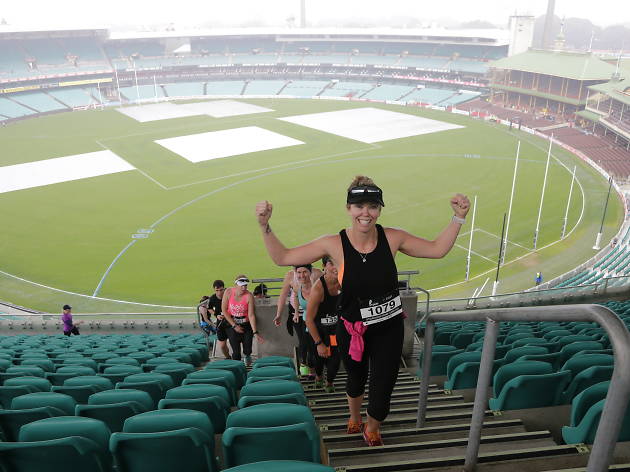 Challenge yourself with the ultimate stair climb
Burn all the calories you've been hoarding this winter by climbing up, down and around Sydney Cricket Grounds and Allianz Stadium. Whatever level of fitness you're at, competitors can attempt to scale the 6,300 steps, or opt for the shorter climb of 4000 steps and a 600-step kid version for little athletes aged 5-11. There's also an unlimited option, if you dare.
This isn't about racing the clock, or the person next to you, but testing your will and stamina. Proceeds from the day will go towards supporting the Leukaemia Foundation or a cause chosen by participants, making each step count.
Start at a time that suits you, with waves of climbers heading off every 15 minutes from 8-11am, and the kids' course starting at 11.15am. You'll need to book online to secure a spot.