Sydney Harbour Yoga: Sunrise & Sunset Flow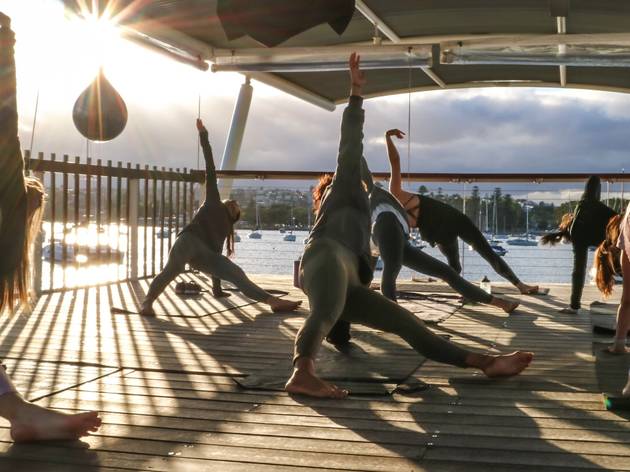 1/5
Photograph: Supplied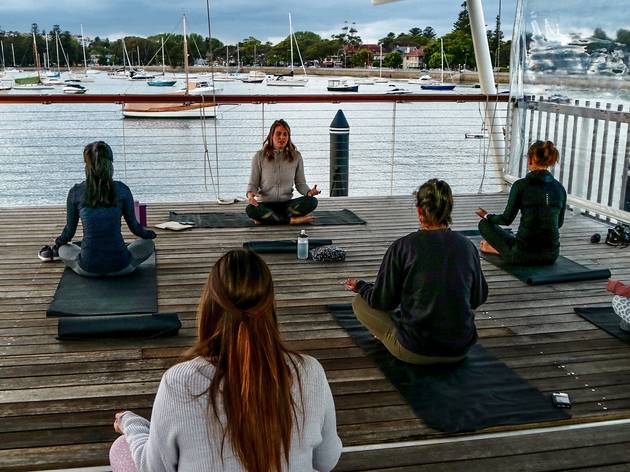 2/5
Photograph: Supplied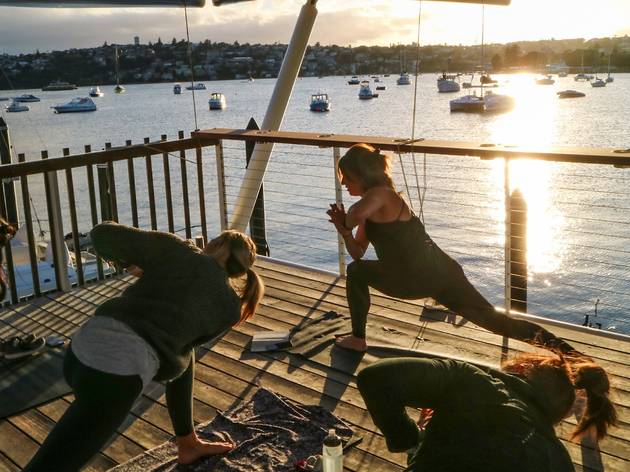 3/5
Photograph: Supplied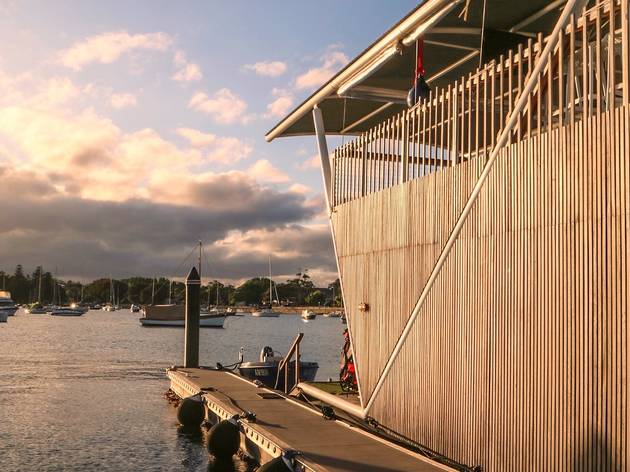 4/5
Photograph: Supplied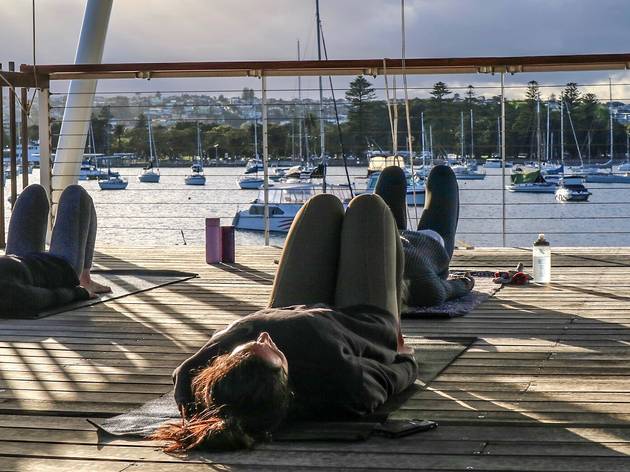 5/5
Photograph: Supplied
Time Out says
Perfect your balance in a big way at this floating yoga class on the harbour
Sailing and the all-consuming physical and mental art of yoga aren't an obvious couple, but once you unify them at a ritzy dock on Sydney Harbour, you'll wonder why this combo hasn't already taken over your Instagram feed. UK yogis Chiara Pelizzari and Jess Bullock teach all of their Sydney Harbour Yoga classes while bobbing on the top deck of the Sydney Harbour Surf Club's fancy floating barge.
The set-up in Rose Bay Marina is rather unusual: you have to be granted access into the marina and walk past a docked line-up of super swanky yachts and sailing boats before you reach the double-decker floater where the class takes place. During our sunset practice there is a slight gale, so we get an extra core workout simplly trying to maintain our balance as the deck gently sways while we attempt warrior pose and goddess squat. It's a little tricky, but kind of perfect, especially when you're ready to be rocked into a meditative state under the heaters during savasana.
And then there's the view. It's not an expansive horizon, but you do feel rather luxe bobbing on the water beside the upper-crust vessels, looking out across the bay towards the Hermitage Foreshore as the sun slowly dips down behind you.
While each class accommodates around 12 beginners and more well-stretched participants, you will need to have a small yoga dictionary to keep up. The flow moves quickly, and you can't always crane your neck around to see the instructor at the front of the deck. And it's certainly a sweaty one-hour session, with plenty of planks and faster movements mixed in with smooth flows from cobra to downward dog.
The classes started running in October, every Wednesday morning from 6.30am and Thursday from 6.30pm, and the team plans to extend their stay at the marina into summer with additional weekend practices.
Details