Sydney Tower Stair Challenge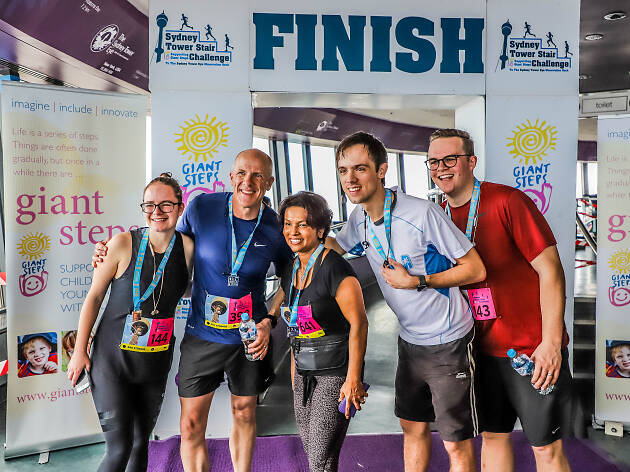 Time Out says
Put your quads to the test sprinting – or crawling – up Sydney's tallest building
You might groan when the lift is out of order and you're faced with a few flights of stairs, but when challenged with more than 1,500 steps and a 300 metre vertical climb, Sydney steps up.
The Sydney Tower Stair Challenge asks competitors to make it up every last flight of stairs inside the Sydney Tower Eye. They've got a plan for people of all ages and fitness abilities, structuring some events as team challenges, where groups will make multiple ascents of the tower, others for elite solo runners, and others more suited to those just looking to make it to the top – not time trial necessary. So if you're a runner, walker or crawler, there's a category for you. If you're just in it for the thrills, go wild with the fancy dress run.
This stair fun run raises funds for Giant Step Australia, who support and educate children and young adults with autism. The minimum donation to enter the event is $40, but you can sign up now to fundraise further through your personal page. They're looking to hit the $200,000 mark this year.
Details