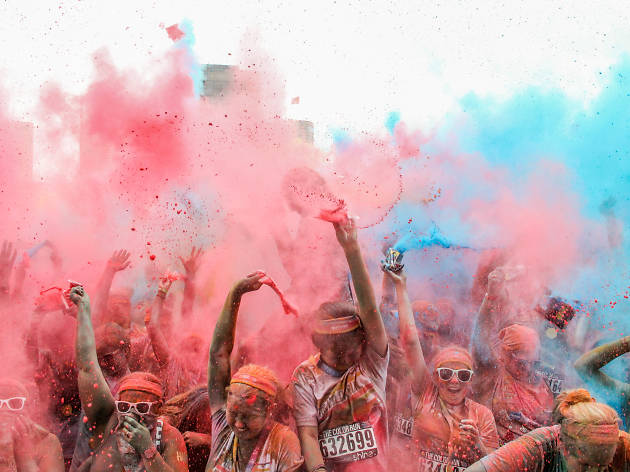 Join the brightest, most relaxed five-kilometre race in the city
If you want to get involved in Sydney's fun runs but you're more into the 'fun' component than the 'run' part, then the Colour Run is the race for you. Known as the happiest five-kilometre on the planet, this untimed event is run all over the world, and sees thousands of entrants get doused with a special colour powder after each kilometre. At the finish line, there's a big party of music, dancing and more colour.
While it's a for-profit event, they partner with charities – this year they're encouraging participants to raise funds for the Starlight Children's Foundation – and have raised more than $5 million in races across 40 countries since 2012. This year's superhero-themed race kicks off on October 7 at Sydney Olympic Park, so bring your capes and remember to wear white active gear for the best colour effects.