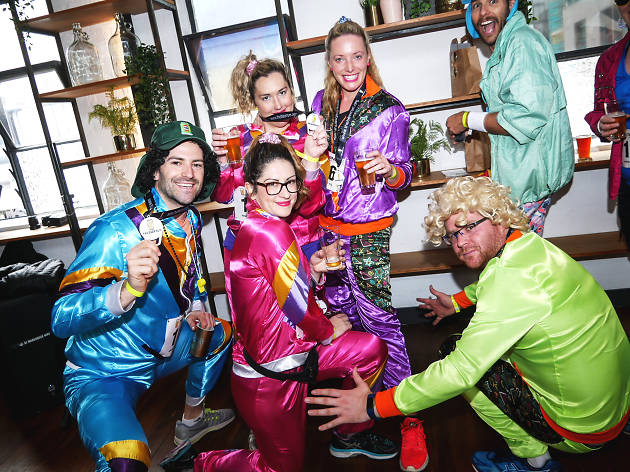 Time Out says
Why go on a gruelling fitness run when you can run for beer, with beer?
If running isn't your favourite activity, you could trick yourself into having a good time with this five kilometre beer run. The Beer Run is a fun run that poured is first round in Sydney in February, and is returning this October for an Oktoberfest edition, so get ready to sweat through your dirndl or lederhosen. Competitors will stop in at five different brew houses – which are yet to be announced – for an infusion of liquid courage after every kilometre.
Depending on your sculling abilities and how much beer-based recovery time you need after each running stretch, the race will take about three hours. To commemorate your achievement, you'll receive a medal at the end that you can hang in the pool room.
There will be multiple waves of brew-fueled runners to spread out the pack, so you'll want to register to save your spot on the track and at the bar. It's $55 to enter, which includes your five beverages across the breweries (pour more out of your own wallet, but to your racing peril).
Details