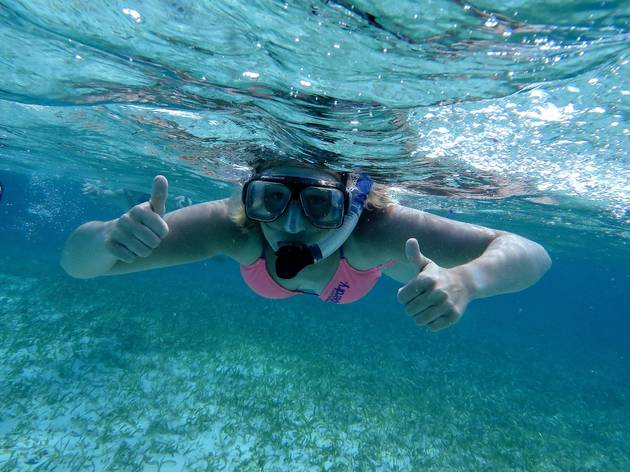 The top snorkelling spots in Sydney
Spot coral, kelp and cod without leaving town
You don't have to head north to the great, fading Barrier Reef to catch sight of some colourful underwater scenery – Sydney is home to several hotspots that veteran pipe-breathers reckon are among some of the best snorkelling sites in the country. (Or, at least, sites that will tide you over until you get your summer holidays).
Where are these great snorkelling spots?
To find out, we enlisted the help of the good people at Snorkel Safari, who run scuba-diving courses and snorkel trips from several locations across the city. They gave us their picks of the five best places to bury your face in the water in Sydney, from a strange little island in La Perouse to Shelly Beach at Manly.
Seek out these hidden beaches
Not feeling the crowds at Sydney's most popular beaches? Try seeking out these hidden stretches for a more private paddle in the sunshine.