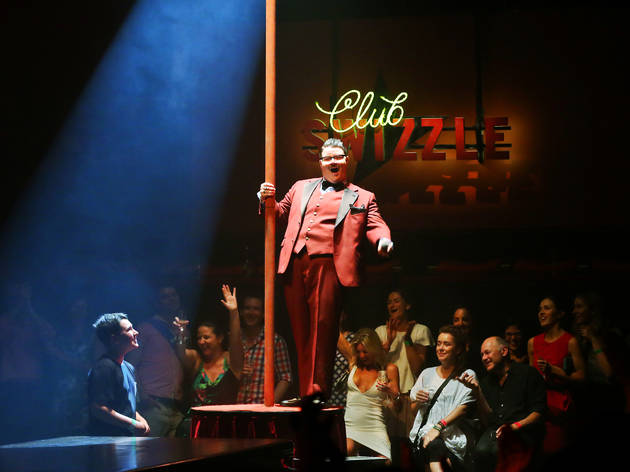 The hit alt-cabaret is back for another summer of acrobatics and loose antics at the House
The brainchild of Brett Haylock, the creative producer of La Soirée (and its antecedent La Clique), Club Swizzle has many of the same alt-cabaret ingredients: sex, comedy and skill, served short and fast – but takes a bar as its setting and theme. A counter-top bar serves as a stage during the show, but serves cocktails, champers and wine pre-show and during the interval. The result is a rowdy, boozy, bent atmosphere.
The host is downtown New York's neo-burlesque ringmaster Murray Hill – who in the show's debut season proved himself to be adorable, charming and dirty-minded. There's also a live band – ARIA award-winner Mikey Lira and The Night Caps – and a resident diva, and three bar-tending acrobats who sweat (possibly vodka) and strut and strive for your applause.
Premiering in January 2015 in Sydney Opera House's Studio, Club Swizzle went on to extend its Sydney season by 6 weeks and take the show on the road to Adelaide and Brisbane.
It's back in in Sydney Opera House's Studio with some of the same cast – including London alt-cabaret sensation Laurie Hagan – and some newcomers, including physical comedian Amy G, and dapper-AF song-and-dance man Dandy Wellington.