Darlinghurst Theatre Company unveils their massive 2019 season
There are world premieres and blockbuster musicals in the company's line-up for next year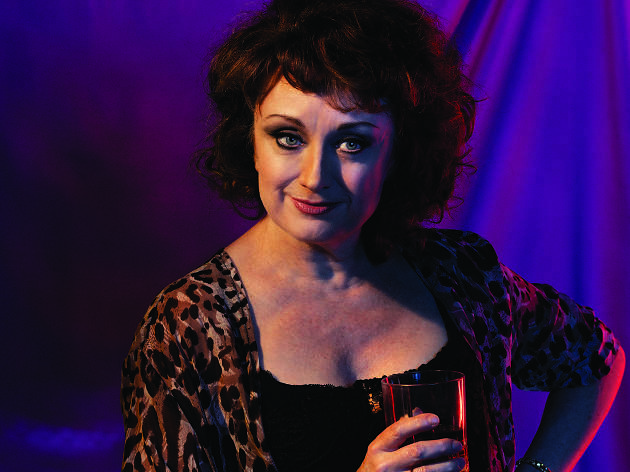 The new year is bringing a theatrical upheaval to Sydney's beloved Darlinghurst Theatre Company. Inside their grand heritage-listed building in 2019, passionate artists will stage an impressive line-up of plays and musicals, as well as captivating performances across comedy, dance and cabaret.
One of the most anticipated of shows is The Rise and Fall of Little Voice, which stars Australian musical theatre legend Caroline O'Connor. In her debut at the Darlinghurst Theatre Company, O'Connor will transform into the boozy, man-hunting mother whose search for a suitor quickly becomes a way to make a dime out of her musically talented daughter. Jim Cartwright's 1992 tale of fractured family ties will take audiences on a rollercoaster of success, failure, love and betrayal.
The hit Broadway musical Once will make its Sydney debut with the company in 2019. The stage production, directed by Richard Carroll (Calamity Jane), is based on the hugely popular movie of the same name, and carries an impressive cargo of Tony, Grammy, Academy and Drama Desk Awards on its shoulders. It tells a tender love story and shares a message of the power of music to connect everyone.
Jane Harrison's 2005 play Rainbow's End is set in 1950s Shepparton in Victoria, among three generations of a First Nations women. Their struggles for employment, housing, education and community acceptance during Menzies-era Australia offer a window into the hardships weathered by Indigenous people.
The creatives behind this season are striving to engage with our current social context. In its world premiere, Pussy Monologues will expose the often dark realities faced by modern women in their fight for equality, safety and political influence. To the backdrop of the #MeToo and #Time'sUp movements, these brave and witty women will keep audiences laughing in the face of the patriarchy.
A lighter way to laugh will come in the form of the Comedy Kiki series that comes to the Darlinghurst Theatre Company in collaboration with the Sydney Gay and Lesbian Mardi Gras. It marks the company's inaugural comedy fest, and will bring the city's favourite queer creatives to the front of the comedic pack, along with a high tea led by Drag Bingo and a brand-spanking-new cabaret show.
In Comedy Kiki, Jordan Raskopoulos will be telling stories, singing songs, having a bit of a dance and referencing Star Wars: The Phantom Menace. Critically acclaimed cabaret stars Maeve Marsden and Libby Wood will be throwing shade at classic leading ladies of theatre in Fat Musicals. They'll chew the fat in song form and take on Chicago, Calamity Jane, Frozen, Sideshow, A Chorus Line, Wicked and even Cats. Rhys Nicholson will round out the fabulously funny trio with his usual brand of outrageous yet pragmatic humour, taking material from his last few shows and coming up with some fresh stuff on the go.
This standout selection is just the beginning of the theatrical fun at the Darlinghurst Theatre company in 2019, so strap in for an exciting year on stage at the Eternity Playhouse. Subscriptions are the easiest and cheapest way to secure the best seats, and are on sale now.