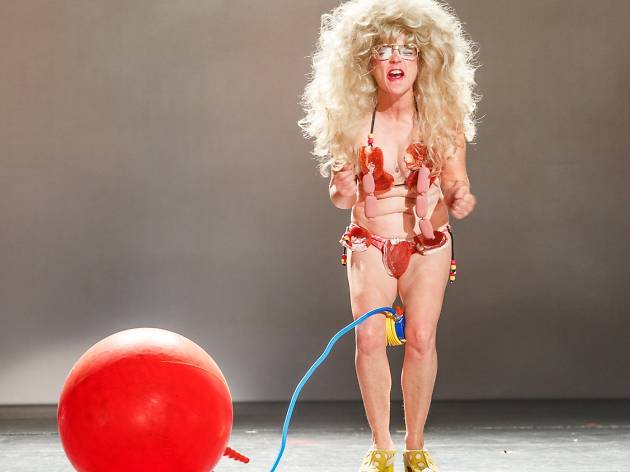 1/4
Photograph: Yaya Stempler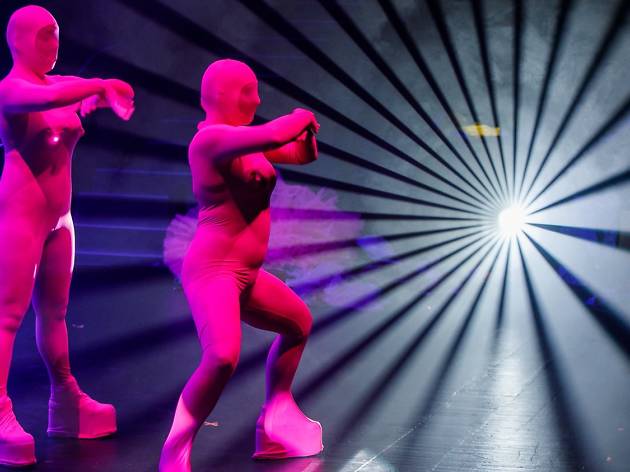 2/4
Photograph: Yaya Stempler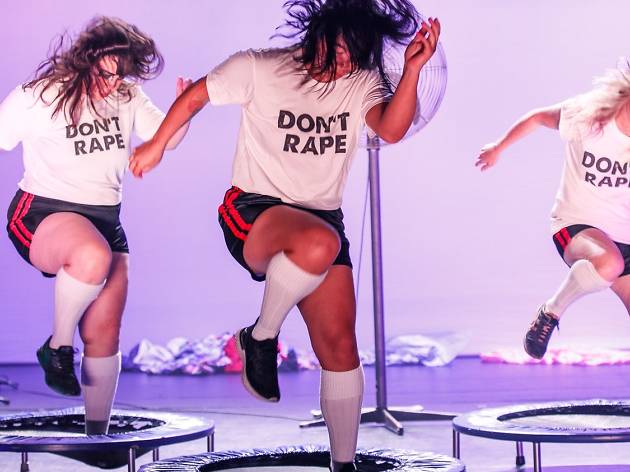 3/4
Photograph: Yaya Stempler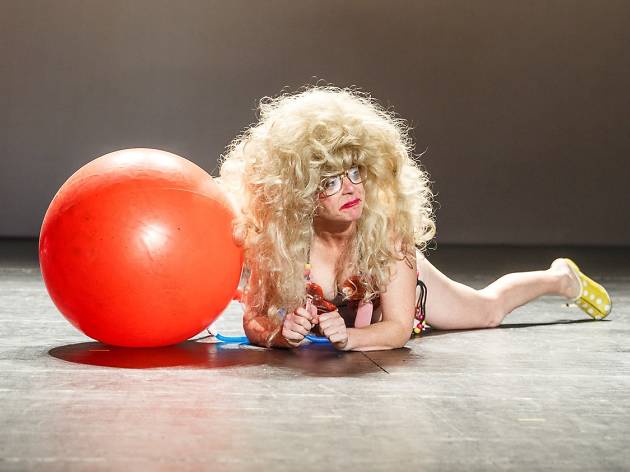 4/4
Photograph: Yaya Stempler
Time Out says
A cabaret variety show that reimagines what it means to be queer and fabulous
What does it mean to be fabulous? In the opening remarks of this neo-punk variety show, Melbourne's self-proclaimed fat, femme, queer cabaret queen Yana Alana poses this question.
Are we still fabulous if we leave the party early to hang out with our cat? Is it fabulous to make an uncomfortable statement? If fabulousness is inherently linked to queerness and femininity, can we be fabulous if we don't fit the mould that has been absorbed and appropriated by the mainstream?
Yana Alana is no stranger to corralling a herd of wonderful diverse performers into a cabaret show that betrays expectations; last Mardi Gras she brought us Bent Burlesque, an OTT, obnoxiously glitzy take on the classic talent revue. Fuck Fabulous doesn't dazzle and twinkle to quite the same wattage as that show, but that's exactly the point.
The cast brings a mixed bag of personalities and lived experiences to this collective reimagining of what it means to be queer and fabulous. It's like watching a bunch of people that you just want to play dress-ups with put on fashion show together at a party, in a wonderful, messy share house where you can never quite keep up with who is in which polyamorous throuple.
There's topless, tipsy acrobatics from circus veteran Jess Love; elaborate dance duo Glitter & Snatch in bubblegum pink and light-up nipples; gorgeous body-bending, gender-fucking aerial contortionist Seth Sladen; and drag king Koko Ma$$ (also serving some beautifully emotive spoken word). Comedian Krishna Istha brings a change of pace with their stand-up interludes that draw on their trans-gender, trans-national, trans-genre, painfully woke experiences.
Nicci Wilks' recurring character adorned in steak-couture is bizarre, hilarious and surprisingly poignant. A rallying call of "I'm mad as fuck, and I'm not gonna take it anymore!" could not be more rousing than when it is bellowed by a tiny woman in a meat bikini and a gigantic frazzled blonde wig, as she pumps up a space hopper in an 'unconventional' manner.
There's no stage kitten in sight collecting discarded bits of costume; performers cavort around mounds of discarded clothing and props as resident drummer boi Bec Matthews hits the skins off to the side, joined on-and-off by Yana Alana on vocals and keys.
This show sticks up a defiant middle finger to the commodification of queer culture, the policing of bodies, and the rules of what it means to be definably feminine, masculine or anywhere in between. This show combines nonsense with statements about bodily autonomy and pulls apart the social pigeonholes we're placed in, by society and by ourselves. But above all, Fuck Fabulous is a show that revels in its own rough, affirming, unapologetic messiness.
Details
Best selling Time Out Offers