Get your golden ticket to see Charlie and the Chocolate Factory
Roald Dahl's spectacular new musical, Charlie And The Chocolate Factory has just opened!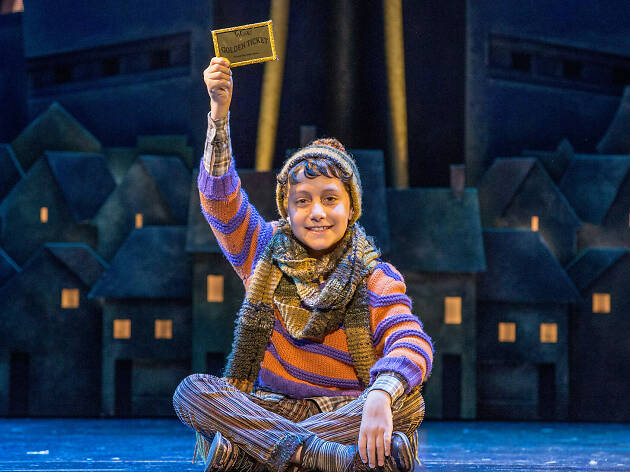 Whether it's Roald Dahl's 1964 book or the beloved 1971 film, we all know and love the story of Charlie and the Chocolate Factory and its enchanting world of pure imagination. Eccentric master chocolatier Willy Wonka invites children (four spoiled, one sweet) on a tour of his factory to find an heir to his sugary kingdom. The bad eggs meet horrible fates (presumably without critical injuries) and good boy Charlie Bucket proves his integrity.
Now, Sydneysiders can see the everlasting gobstoppers, snozzberries and whangdoodles in their brightest colours in this musical theatre adaptation. The show, which just wrapped up a three-year run on the West End and a season on Broadway, has opened at the Capitol Theatre in January and you don't want to miss the theatre confection. Due to overwhelming demand new seats have just been released to June 9, so don't dilly-dally and get your tickets.
The show by director Jack O'Brien has Paul Slade Smith taking on the role of the loop Willy Wonka, with four talented young actors taking on the golden ticket-winning Charlie Bucket: Oliver Alkhair, Tommy Blair, Xion Jarvis and Ryan Yeates. While the storyline in the musical runs true to Dahl's book, you'll also hear a new score by Scott Wittman and Marc Shaiman alongside favourite songs from the original film like 'Pure Imagination', 'Candy Man' and 'I've Got a Golden Ticket'.
Seek out your golden ticket to the scrumdiddlyumptious performance in Sydney now!