Girl Asleep at Belvoir
See the critically acclaimed, cringe-tastic coming-of-age comedy that became a hit indie film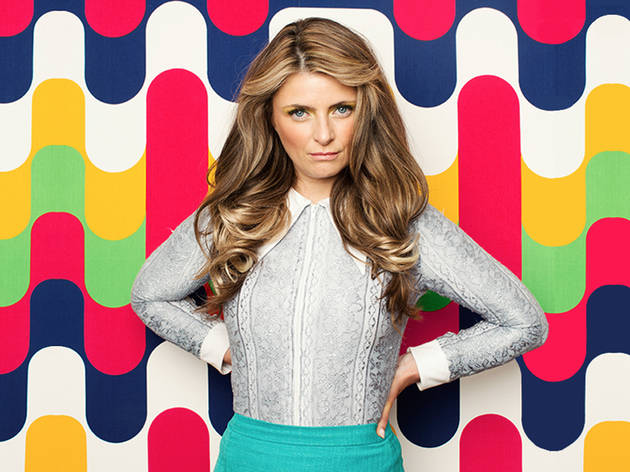 Before it was a favourite at Berlin Film Festival and in Australian cinemas, Girl Asleep was a critically acclaimed collaboration between long-time partners in crime Windmill Theatre Company and writer/actor Matthew Whittet (School Dance).
This December, Girl Asleep comes to Belvoir, starring Whittet and Amber McMahon as Mr and Mrs Driscoll (aka World's Most Embarrassing Parents) in a show that's an explosion of hormones, imagination run wild, and the kind of 1970s design that would make Wes Anderson squeal with delight.
Girl Asleep follows Greta Driscoll on the cusp of her 15th birthday as she grapples with crushes, first kisses and a gang of teen Queen Bees at school. Then there's her parents, who want to throw her a birthday party. Awkward.
To celebrate Girl Asleep, Belvoir are transforming their Downstairs Theatre into a 1970s-themed pinball arcade, complete with retro pinball machines, arcade games, beanbags and an original Nintendo console. For $10 you get unlimited plays, with the proceeds going to Belvoir's Arts Access Program, which gives free theatre tickets to students from low socio-economic backgrounds.