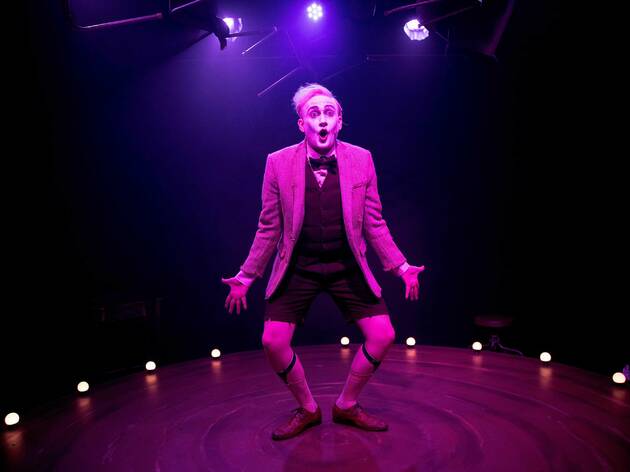 1/5
Photograph: David Hooley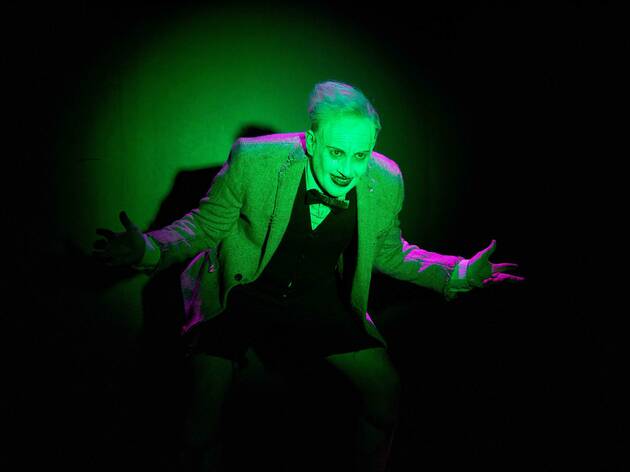 2/5
Photograph: David Hooley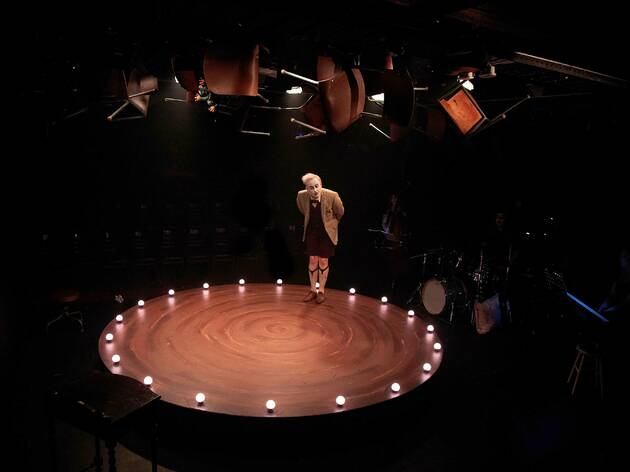 3/5
Photograph: David Hooley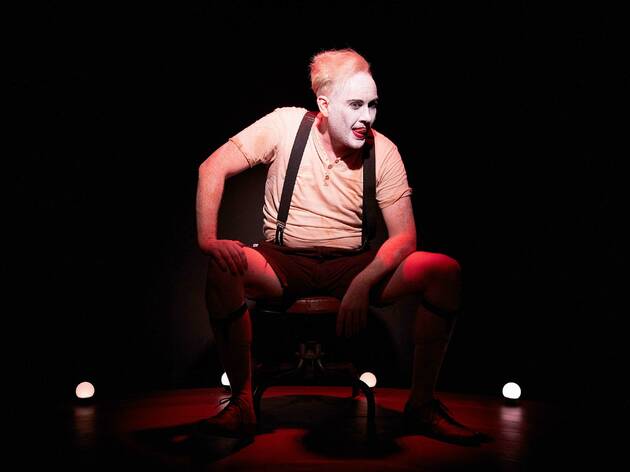 4/5
Photograph: David Hooley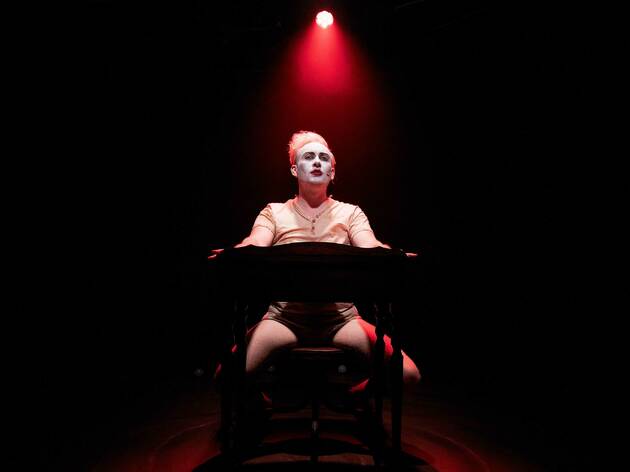 5/5
Photograph: David Hooley
Time Out says
Friendly warning! We're working hard to be accurate. But these are unusual times, so please check that events are still happening.
This dark and twisted solo musical is performed by one of Sydney's best
Musicals have been made about plenty of unlikely topics: ghostly singing teachers, scam artists, sympathetic scam artists, and let's not forget trains who have feelings. But Herringbone may just rise above the rest in the weird category: it's about an eight-year-old boy in the Depression era whose family sees him as a meal ticket out of poverty. All they have to do is make him a vaudeville star.
And then he's possessed by the ghost of a dead vaudevillian – the other half of his mentor's old double-act – and that ghost is hell-bent on revenge.
Also, it's a one-man show.
To give Herringbone a real shot at working on stage, you need a loving director – you can't work with Herringbone unless you are going to care for its absurd needs – and a superlative performer. And this production has got it in one with director/performer Jay James-Moody. One of our best clowns of musical comedy (he spent the past couple of years as the standby Elder Cunningham in the Australian production of The Book of Mormon), James-Moody is also a longtime indie musical theatre director. This production marks the return of his company, Squabbalogic – pioneers of Sydney's now nationally influential boutique musical theatre scene. It's good to have them back.
James-Moody takes full command of the piece, slipping from grizzled ghost to Southern Mama to gentle boy with supple, subtle skill, tossing comic asides to the audience that are well-judged and always funny. He elevates the material, even when it gets dark – and it does get very dark, particularly with issues around sexual consent and the body of a small boy. When it gets uncomfortable, it still works, and that's because this is a controlled chaos, well contained and not quite threatening.
Herringbone was written in 1975 and in many ways was ahead of its time: its score is a pastiche of music hall, patter and Broadway standard, and flows easily from its place within the witty, bonkers book. It works well in the tiny Kings Cross Theatre space, on a tree-stump stage with minimal though clever props. James-Moody keeps the story intimate and unavoidable, delighting in each strange turn – but he also honours the emotional realities of that weirdness (a hallmark of every successful magically-inclined genre piece).
While the last 20 minutes or so of the piece – that part where it gets dark – might be too off-the-rails for some audience members, and certainly the taste level of the source in these moments is a bit questionable, it's such a spectacular crash off the rails that you can't help but strap in for the detour – and because we feel safe with James-Moody, you get the sense that somehow things will be alright again.
Details