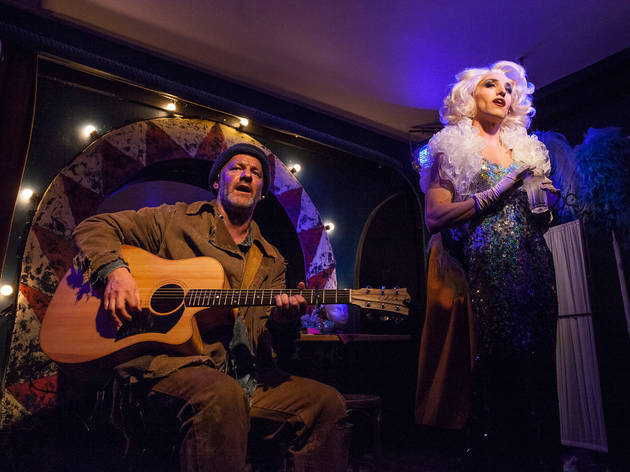 1/10
Photograph: Jamie Williams
Gerard Carroll and Ben Gerrard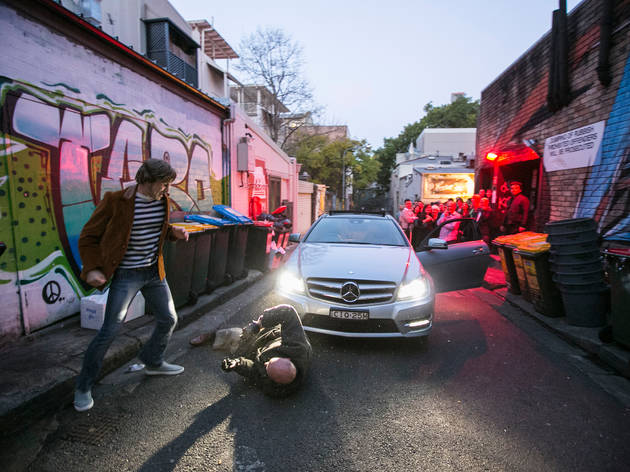 2/10
Photograph: Jamie Williams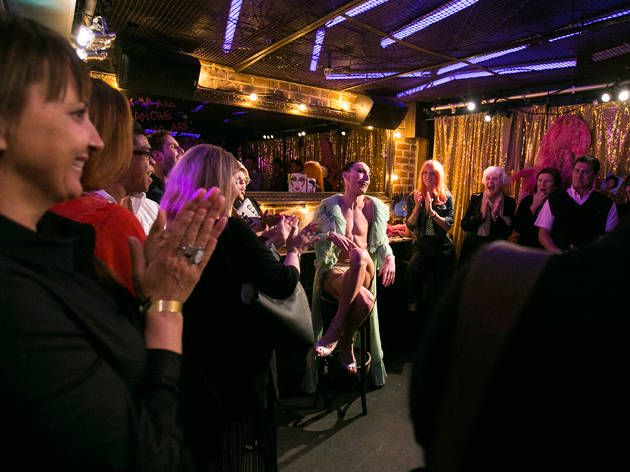 3/10
Photograph: Jamie Williams
Ben Gerrard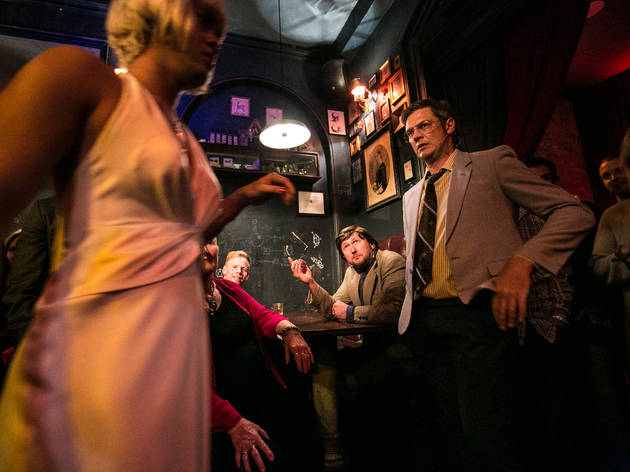 4/10
Photograph: Jamie Williams
David Ouch, Brenden Lovett and Paul Dowson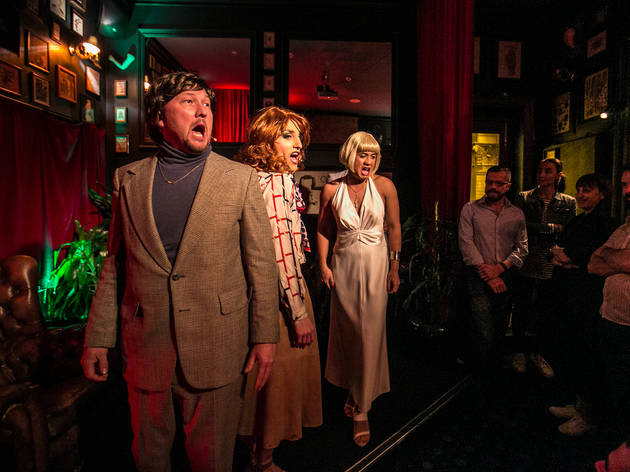 5/10
Photograph: Jamie Williams
Brenden Lovett, Ben Gerrard and David Ouch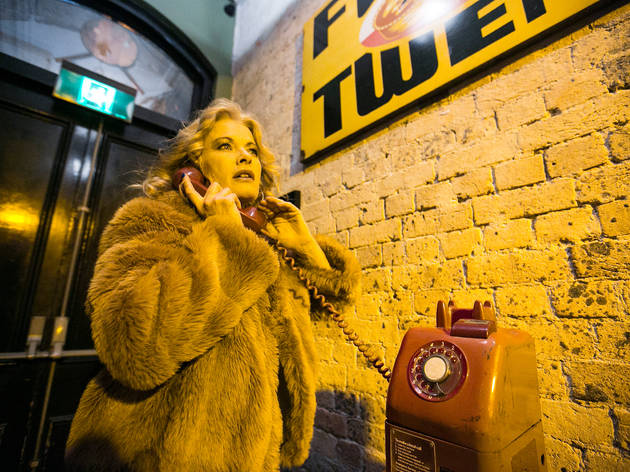 6/10
Photograph: Jamie Williams
Lauren Clair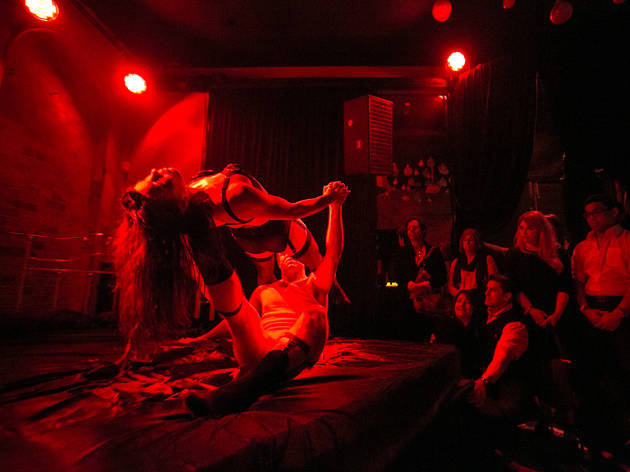 7/10
Photograph: Jamie Williams
'Roie the witch'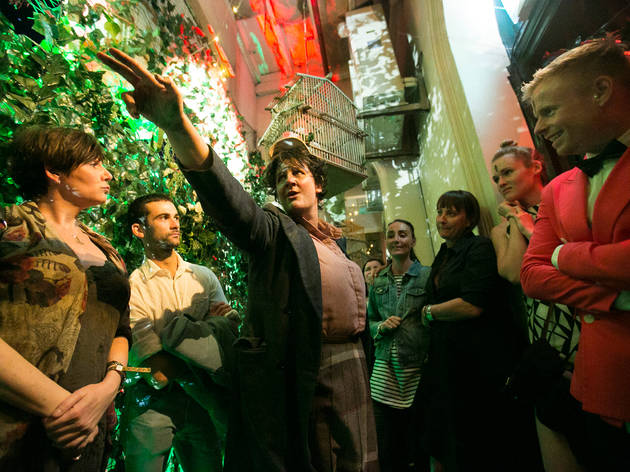 8/10
Photograph: Jamie Williams
Virginia Gay as Bea Miles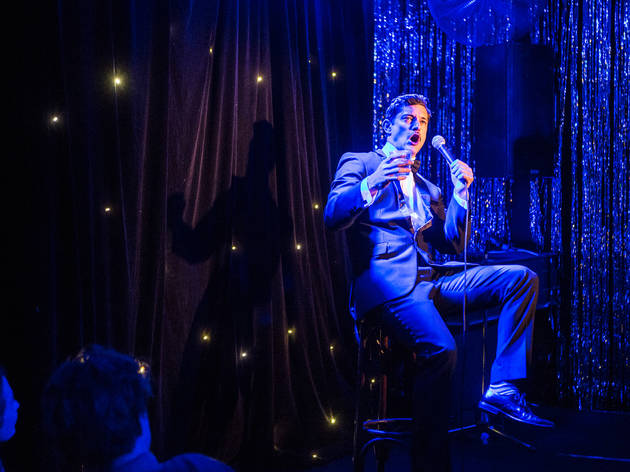 9/10
Photograph: Jamie Williams
Rob Mills as the Silver Spade host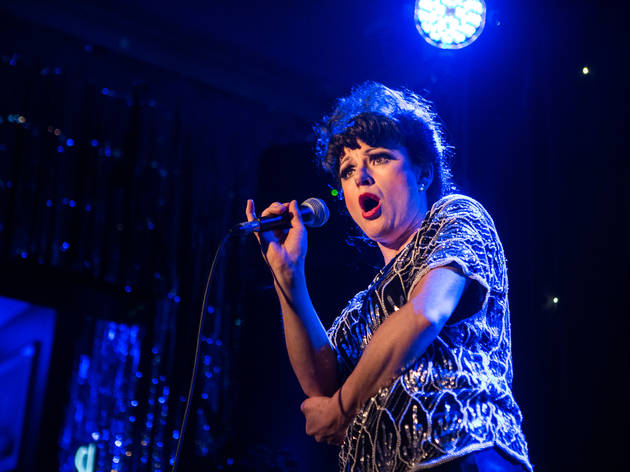 10/10
Photograph: Jamie Williams
Christa Hughes
Party like the drug kings, drag queens and club crooners of Kings Cross's heyday in this interactive cabaret across four levels of the World Bar
Hidden Sydney brings to life legends of Kings Cross's history – from its cosmopolitan '50s to its debauched '60s and its seedy '70s. Billed as "immersive cabaret", the interactive show invites audiences through a laneway entrance at the back of World Bar (re-cast as 'The Nevada', the infamous brothel that once occupied the building) and up four levels of the building, one 'scene' at a time – most of them centred around songs.
A cast of minor characters (bouncers, barmen, sex workers) keep the action moving between rooms, with an ensemble of well-known Sydney performers delivering larger roles.
Property developer and crime lord Abe 'Mr Sin' Saffron and Les Girls legend Carlotta are name-checked early, and a whole sequence is dedicated to the fate of alt-publisher and anti-development campaigner Juanita Neilson (who went missing, presumed murdered, in 1975). Occultist and "sex magic" enthusiast Rosaleen Norton and street poet Bea Miles are just two of the colourful characters who get their own scenes.